Last Tuesday, August 1, was National Night Out all across the country, an event that raises crime and drug prevention awareness and generates support for local anti-crime programs while strengthening partnerships between communities and local law enforcement. Many communities throughout the 42nd Senatorial District held events and Senator Fontana was thrilled to visit with neighbors at events in Garfield, Allentown, Brookline and Beechview. Thanks to all the community and neighborhood groups everywhere who took the time to organize events!

Water & Sewer Line Legislation Update
In late July, the state Senate approved a budget revenue package that included legislation I have authored, Senate Bill 656 (SB 656). This bill would provide local governments more options and flexibility to help citizens fund the replacement or repair of water and sewer lines. Ultimately, this legislation will help improve the safety and reliability of our water systems.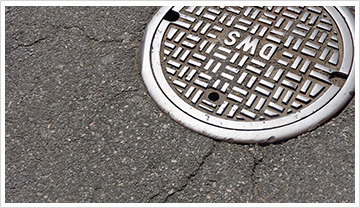 The Senate approved my SB 656, along with Senate Bill 639 (SB 639), in June. These bills would enable municipal governments to tap local and state funding sources to fund repairs to water and sewer lines, especially when there is a threat to public health or safety.
After passing the Senate unanimously, SB 656 then went to the House of Representatives and was assigned to the Local Government Committee where it was approved out of committee on June 28. However, nearly six weeks later the legislation has not been scheduled for a final vote in the House.
To get the bill to the governor's desk as quickly as possible, I worked to include the bill in the state's Fiscal Code legislation, a mandatory component of the annual state budget. The Senate approved the Fiscal Code by a vote of 40-10 and it is now before the House.
Amending my legislative language from SB 656 into the Fiscal Code bill provides another vehicle toward a full House vote on the legislation. This funding flexibility is too crucial to our communities for it to senselessly languish in the House.
The Federal Environmental Protection Agency recently issued a report showing that lead levels in the Pittsburgh Water and Sewer Authority System exceed the federal threshold. The problem is worsening across the country and communities will need to step up efforts to eradicate the threat of lead in drinking water.

Pittsburgh has more than 1,200 miles of lateral sewer pipe, and is one of the largest cities to exceed the federal threshold. Last month, the Allegheny County Council passed an ordinance that takes effect on January 1, 2018, that requires toddlers be given blood tests to check for lead poisoning.
The City of Pittsburgh has already started replacing old lead lines, educating the public about the lead content in drinking water, and has distributed over 20,000 water filters to Pittsburgh homeowners. My legislation, which has been endorsed by Mayor Peduto, can provide additional financial sources to expedite the repair and replacement work. I will continue to do all I can to expedite action on this important piece of legislation.

FontanaFest Fun Run/Walk & FontanaFest Quickly Approaching!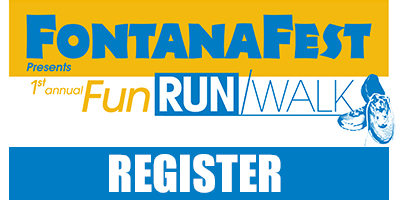 Are you interested in helping the cause of ending childhood cancer? Do you like to run? Are you a casual walker? Do you enjoy the beauty of our riverfronts? If the answer is "yes!" to any of those questions then consider participating in the 1st annual FontanaFest One Mile Fun Run/Walk sponsored by Highmark and Children's Hospital of Pittsburgh of UPMC on Saturday, August 19!
The FontanaFest Fun Run/Walk will take place at Highmark Stadium with runners beginning at 10:30 a.m. and walkers at 10:45 a.m. The unique course will start inside Highmark Stadium before turning onto the river trail, ultimately ending inside the stadium. All participants will get a t-shirt and awards will be presented following the race.
Registration is $10 for individuals and can be done by clicking here or visiting https://runsignup.com/Race/PA/Pittsburgh/FontanaFestFunRunWalk. Families with three or more people can register for a flat fee of $25. Proceeds from the race will be donated to organizations in support of fighting childhood cancer and supporting families – Allegheny Health Network Cancer Institute, Children's Hospital of Pittsburgh of UPMC and Alex's Lemonade Stand Foundation for Childhood Cancer.
Following the race, awards will be presented on the field at Highmark Stadium while the 13th annual FontanaFest kicks off at 11 a.m.
FontanaFest, a free community event, is perfect for families and children, promoting healthy and active lifestyles by providing many fun activities, games and crafts. Children will have the chance to play on several inflatables, an obstacle course, and a climbing wall, and visit with a temporary tattoo artist, face painter and balloon maker. All attendees also are provided with the opportunity to engage with more than a dozen organizations from around the region and receive important information on available services and programs, nutrition, health care and much more.
The following organizations are participating in FontanaFest this year: The Home Depot; Carnegie Library of Pittsburgh; Homeless Children's Education Fund; Pittsburgh International Children's Theater; WQED-TV; Pittsburgh Parks Conservancy; Calgon Carbon; Gateway Health Plan; Holy Family Institute; Crisis Center North; Pittsburgh Organ Donor Awareness; and the Pittsburgh Association for the Education of Young Children.
A Roving Puppet Stage from Pittsburgh Puppet Works will be present from noon – 2 p.m. and guests can also mingle with the Pirate Parrot, Iceburgh and Steely McBeam. I'm also excited to announce that students from Pittsburgh Musical Theater will perform at 1 p.m.!
Parking will be free in the stadium's West Lot, compliments of Forest City.
Whether you're an avid runner or just like the idea of taking a casual stroll along our riverfronts, consider participating in the 1st annual FontanaFest Fun Run/Walk while supporting the worthwhile cause of ending childhood cancer and providing support for families and then stay for the 13th annual FontanaFest!

Flu/Pneumonia Shot & Senior Clinic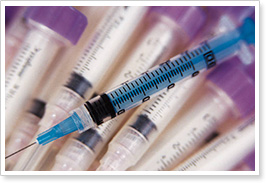 I will be hosting my annual Flu/Pneumonia Shot & Senior Clinic on Thursday, September 28 from 10 a.m. – 1 p.m. in Quinn Hall at the Church of the Resurrection in Brookline. American HealthCare Group will be providing free vaccinations to any senior with the Medicare Part B health insurance card. Make sure to bring your card with you. Light refreshments will be served.
I am also pleased that several organizations from around the region will be present to provide seniors with important information on available services and resources. Organizations scheduled to participate include: ACCESS; Allegheny County Department of Human Services, Area Agency on Aging; Allegheny County Bar Association; Carnegie Library of Pittsburgh; Duquesne University Mylan School of Pharmacy; OASIS; and the Office of the Consumer Advocate; with more to come.

Veterans Designation on Driver's License, ID Card
I want to remind veterans that Act 176 of 2012 allows for the issuance of a Pennsylvania Driver's License or Identification Card that clearly indicates that the bearer is a veteran of the United States Armed Forces.
Qualified applicants for a veterans designation must have served in the United States Armed Forces and/or the reserve component, and have been discharged or released from service under conditions other than dishonorable. There is no fee for the veterans designation, however regular renewal or duplicate fees still apply. Forms for driver's license or ID renewals and duplicates have a box for applicants to certify that they are a veteran, and to have the designation added. Once the veterans designation has been added to a driver's license or ID card, it will automatically appear each time the card is renewed.
Veterans holding a non-commercial driver's license or ID card can immediately apply for the designation by visiting www.dmv.pa.gov and clicking on the American flag/veterans designation icon. To renew a commercial driver's license (CDL) and add the veterans designation, applicants must complete and mail in a DL-143CD form and applicable fees. To obtain a duplicate CDL with the veterans designation, applicants must complete and mail in a DL-80CD form and applicable fees.
Anyone needing assistance with adding the veterans designation to their license or ID card can call or stop by any of my district offices to receive help.
Did You Know…
Did you know that more than 440,000 veterans have had the veterans designation added to their Pennsylvania driver's license or ID card since the option was made available in 2014?

Volunteers Needed
The American Red Cross Western PA Home Fire Campaign is seeking volunteers for a home fire safety and smoke alarm installation event that will help save lives. The Sound the Alarm campaign works in teams to canvass the community, going door-to-door to discuss the importance of creating and practicing fire escape plans. They also offer to install free smoke alarms in any homes where working smoke alarms do not currently exist.
This event is taking place this Saturday, August 12 in the Borough of Coraopolis. Volunteers will meet at the Presbyterian Church of Coraopolis, located at 1201 5th Avenue, beginning at 9 a.m. with the event scheduled from 10 a.m. – 1 p.m. Anyone interested in participating or needing additional information can contact Jennifer Bailey at Jennifer.bailey@redcross.org or 412-522-9512.

Brookline Breeze & Breezefest
The 36th annual Brookline Breeze 5K Run and Fitness Walk is scheduled for this Saturday at 9 a.m. The event features a traditional 5K run, 5K walk, 5K wheelchair competition, 1-mile fun run, and a 1-mile dog walk. Anyone interested in participating can visit http://www.brooklinebreeze.com/.
Following the race is the annual BreezeFest along Brookline Boulevard, running from 10 a.m. – 4 p.m., organized by the Brookline Chamber of Commerce. Breezefest features food, children's activities, live music, and arts and crafts. Walk the sidewalks looking for merchants' specials and stop in your favorite stores for hot dogs, gyros, tacos, pizza, Mediterranean cuisine, a cup of coffee, ice cream, a sweet dessert and more. Live bands/musicians performing at Rather Ripped Records will include: Jupiter Vinyl; Bikini Islands; Isaac Merz; and John Kerr.
For more information on Breezefest, please email Blvdbreezefest@hotmail.com.

Dormont Library Programs
The Dormont Public Library has the following programs available to residents during August and September:
Tail Waggin' Storytime: Children in grades K-5 are welcome to join the library on Thursday, August 10 at 7 p.m. to practice their reading on furry dog friends visiting the library.


Love Your Library: Residents can participate in the campaign by holding a fundraiser at a book club meeting, yoga class, bake sale, or venue of your choice throughout the month of September. You can also stop in the library and decorate your own library with your name on it for $1 throughout September.


LEGO Club: Join the library the 2nd and 4th Saturday of every month beginning this Saturday, August 12 at 11:30 a.m. for a REAL block party! This program is open to guests 3-18 years old. Registration is recommended for this program.


Elder Care Presentation: Zacharia Brown Elder Law Attorneys will present a free, informative discussion focusing on important issues for senior citizens and their families on Tuesday, Sept. 12 at 11 a.m. Registration is recommended for this program.


Acting Classes for Kids: Join resident actress, Sharon McCune, every Monday at 7 p.m. from Sept. 11 – Nov. 13. This 10-week program is intended for students in kindergarten – 7th grade. Check with the library on costs.


Autumn with the Bard: Take a walk back to the time of Elizabeth I to discover the pulse of pentameter and the seduction of sonnets. Unleash your inner Olivier or Walter. Perfect for high school students who need a bit more help with that pesky English class and for adults that always wanted to give it a try. Please bring a monologue of your choice to work on.


Spotty Logic Trivia Challenge: Join the library the 3rd Thursday of each month at 1 p.m., beginning August 17, for Spotty Logic Trivia Challenge and the 2nd Wednesday of each month at 7 p.m. for Trivia Night! This program is intended for individuals 18 years and older. Registration is required.
For additional information on any of these programs or to register, please contact the library at dormontprogramming@einetwork.net or 412-531-8754.

Fontana Fact
A recent Washington Post column written by columnist and baseball enthusiast Tom Boswell ranked Pittsburgh's PNC Park as the best ballpark in Major League Baseball. You can read the column by clicking here. Contributing to the intimacy at PNC Park is that the highest seat in the park is only 88 feet from the field. The right field fence was built at 21 feet in honor of Pirate great, right fielder Roberto Clemente, and for a ball to be hit into the river on a fly, it needs to travel 443 feet and four inches.

Offices of State Senator Wayne D. Fontana
Brookline District
932 Brookline Blvd.
Pittsburgh, PA 15226
Phone: 412-344-2551
Weekdays – 9 am – 5 pm
Harrisburg
543 Main Capitol | Box 203042
Harrisburg, PA 17120
Phone: 717-787-5300
Fax: 717-772-5484
Weekdays – 8:30 am – 5 pm
Kennedy Township
Kenmawr Plaza
524 Pine Hollow Road
Kennedy Twp, PA 15136
Phone: 412-331-1208
Weekdays – 10 am – 4 pm

Beechview Satellite
1660 Broadway Avenue
Pittsburgh, PA 15216
By Appointment
Northside (Mobile Office)
Carnegie Library | Allegheny Branch
1230 Federal Street
Pittsburgh, PA 15212
By Appointment