School Safety & Security Grant Program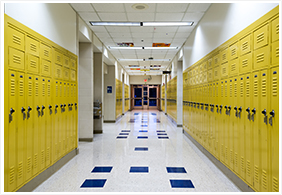 Act 44, which was enacted as part of the Commonwealth's Fiscal Year 2018-19 Budget, created a School Safety and Security Grant Program. $60 million dollars was appropriated to the School Safety and Security Grant Program, which is administered by the newly created School Safety and Security Committee. At the first meeting of the School Safety and Security Grant Program, the Committee earmarked $7.5 million to address community violence prevention, leaving more than $52 million available for school entities. Earlier this month, the Committee approved a funding announcement for $52.5 million for school entities to apply for funding from the School Safety and Security Grant Program. Under Act 44, "school entities" includes school districts, intermediate units, area vocational-technical schools, charter schools and private residential rehabilitative institutions. Applications for school entities will be open until October 12.
The grant funding announcement and additional information is available by clicking here or visiting https://www.pccdegrants.pa.gov/Egrants/Public/OpenAnnouncements.aspx.
Any school wishing to be considered for funding through the School Safety and Security Grant Program must apply during the application period, which closes October 12.
Act 44 provides for twenty-one potential areas for school entities to utilize their funding. Grant funding may be made available to school entities for programs that address safety and security, including:
Safety and security assessments.
Conflict resolution or dispute management, including restorative justice strategies.
School-wide positive behavior support that includes primary or universal, secondary and tertiary supports and interventions in school entities.
School-based diversion programs.
Peer helper programs.
Risk assessment, safety-related, violence prevention curricula, including dating violence curricula and restorative justice strategies.
Classroom management.
Student codes of conduct.
Training to undertake a districtwide assessment of risk factors that increase the likelihood of problem behaviors among students.

Development and implementation of research-based violence prevention programs that address risk factors to reduce incidents of problem behaviors among students, including, but not limited to, bullying.
Thorough, districtwide school safety, violence prevention, emergency preparedness and all-hazards plans, including revisions or updates to such plans and conducting emergency preparedness drills and related activities with local emergency responders.

Security planning and purchase of security-related technology, which may include metal detectors, protective lighting, specialty trained canines, surveillance equipment, special emergency communications equipment, automated external defibrillators, electronic locksets, deadbolts, trauma kits and theft control devices and training in the use of security-related technology, security planning and purchase of security-related technology shall be based on safety needs identified by the school entity's board of school directors.
Institution of student, staff and visitor identification systems, including criminal background check software.
Provision of specialized staff and student training programs, including training for student assistance program team members in the referral of students at risk of violent behavior to appropriate community-based services and behavioral health services and training related to prevention and early intervention.
Counseling services for students.
A system for the management of student discipline, including misconduct and criminal offenses.
Staff training programs in the use of position behavior supports, de-escalation techniques and appropriate responses to student behavior that may require immediate intervention.
Costs associated with the training and compensation of school resource officers and school police officers.
Costs associated with the training and compensation of certified guidance counselors, licensed professional counselors, licensed social workers, licensed clinical social workers and school psychologists.
Administration of evidence-based screenings for adverse childhood experiences that are proven to be determinants of physical, social and behavioral health and provide trauma-informed counseling services as necessary to students based upon the screen results.
Trauma-informed approaches to education, including:

Increasing student and school employee access to quality trauma support services and behavioral health care, including the following:
Hiring or contracting with certified guidance counselors, licensed professional counselors, licensed social workers, school psychologists and other professional health personnel to provide services to students and school employees.

Developing collaborative efforts between the school entity and behavioral health professionals to identify students in need of trauma support and to provide prevention, screening, referral and treatment services to students potentially in the need of services.

Programs providing:

Trauma-informed approaches to education in the curriculum, including training of school employees, school directors and behavioral health professionals to develop safe, stable and nurturing learning environments that prevent and mitigate the effects of trauma.
Services for children and their families, as appropriate, who have experienced or are at risk of experiencing trauma, including those who are low-income, homeless, involved in the child welfare system or involved in the juvenile justice system

Flu Shot Clinic/Drug Take Back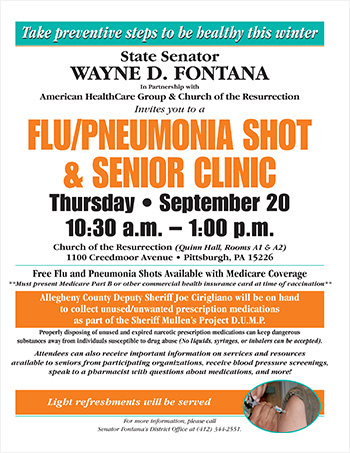 I will be hosting my annual Flu/Pneumonia Shot & Senior Clinic this Thursday, September 20 from 10:30 a.m. – 1 p.m. in Quinn Hall at the Church of the Resurrection in Brookline. American HealthCare Group will be providing free vaccinations to any senior with the Medicare Part B health insurance card. Make sure to bring your card with you. Light refreshments will be served.
Additionally, this year, Deputy Sheriff Joe Cirigliano will be on hand to collect any unused, unwanted, or expired medications as part of Allegheny County Sheriff Bill Mullen's Project D.U.M.P. initiative. This program allows residents to bring any unused, unwanted or expired medications so they can be properly disposed. I'm thrilled to have the Sheriff's Office participating and am grateful for their efforts in combatting the heroin and opioid epidemic and preventing addiction and overdose.
Attendees can also visit with Duquesne University's Mylan School of Pharmacy at their "Ask the Pharmacist" table and have questions answered on medications and receive blood pressure screenings. The following terrific organizations are scheduled to participate at this year's event: Allegheny County Area Agency on Aging; AARP; PA Attorney General's Office; Allegheny County Sheriff's Office; ACCESS; Carnegie Library of Pittsburgh; Office of the Consumer Advocate; Duquesne Light; OASIS; PA APPRISE; and the Public Utility Commission.

Resources for Addiction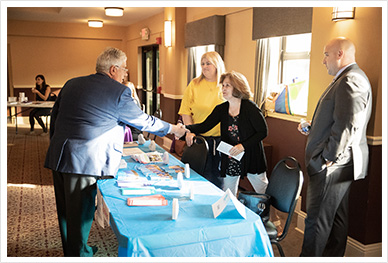 Last week I hosted an Open House on Addiction at the Teamsters Temple in Lawrenceville. Several organizations from around the region attended and provided a wide-range of information to attendees that touched on topics like addiction treatment centers, counseling services, low-cost legal services, among others.
If you are struggling with addiction, have a friend or loved one who is, or would like information on the subject in general to better educate yourself I encourage you explore the organizations listed below to learn more about the services they provide. There are many resources available, not only to those dealing with addiction but also to family members and counselors.

The PA Department of Human Services' Centers of Excellence help ensure that people with opioid-related substance use disorder stay in treatment to receive follow-up care and are supported within their communities. The centers coordinate care for people with Medicaid, and treatment is team-based and "whole person" focused, with the explicit goal of integrating behavioral health and primary care. The following drug and alcohol treatment providers have been identified by the PA DHS as "Centers of Excellence:"
Gateway Rehabilitation – 412-604-8900, ext. 1191
Tadiso Incorporated – 412-322-8415
Magee-Women's Hospital of UPMC – 412-641-1211
UPMC General Internal Medicine Center for Opioid Recovery – 412-737-7871
Allegheny Health Network – 412-485-990
The Addiction Medicine Center at Western Psychiatric – 412-692-2273
The Pennsylvania Department of Drug and Alcohol Programs has a "Get Help Now" hotline. This hotline provides all Pennsylvanians with assistance finding a treatment provider or funding for addiction treatment, 24 hours a day, seven days a week, 365 days a year. The hotline number is 1-800-662-HELP (4357).
Residents of Allegheny County who are uninsured or underinsured can contact the Allegheny County Office of Behavioral Health, Bureau of Drug and Alcohol Services for information to get help for loved ones with drug or alcohol programs. They can be reached at 412-350-3328.

Community Care - Community Care helps you get the behavioral health treatment you need for better health and a higher quality of life. They are a health insurance company that has been helping people throughout Pennsylvania recover from mental health conditions and addiction for more than 20 years. For more information about the substance abuse use disorder services managed by Community Care, please contact them at 1-800-553-7499 or visit www.ccbh.com.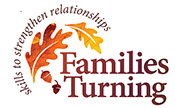 Families Turning – Families Turning provides programming, weekly discussion/support forums, and other community building and learning opportunities for the people who live with and support people who are facing addiction. This includes families, certified recovery specialists/recovery coaches, counselors, agencies, and friends. Learn more about them at www.FamiliesTurning.com.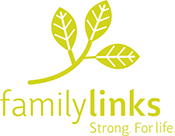 familylinks – Among its services, familylinks provides sensitive, caring, co-occurring treatment to provide the opportunity for recovery. Services start with an assessment by trained clinicians to determine the appropriate level of care. A long-term, residential program is available for women and outpatient services are available for both men and women who can achieve sobriety with less structure. Clients also have access to psychiatric services, childcare, crisis intervention, and case management. For help, contact 1-866-583-6003 or visit www.familylinks.org.

Sojourner House – Sojourner House provides in-patient residential treatment to addicted mothers and their children. Located in East Liberty, Sojourner House provides 24-hour residential rehabilitation services for 14 families at any given time. Mothers can bring three children with them and stay up to six months while receiving intensive treatment for their addiction. They are the only program in Allegheny County that provides each family with their own apartment while the mother receives treatment. Mothers and children can begin to experience the joys and challenges of living as an independent, drug-free family while securely surrounded by round-the-clock support. To learn more about Sojourner House, visit them at www.SojournerHousePA.org or call 412-441-7783.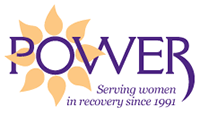 POWER – Power-Recovery's mission is to help women reclaim their lives from the disease of addiction to alcohol and other drugs, and to reduce the incidence of addiction in future generations. They offer a full range of trauma-sensitive treatment and support services just for women. Learn more about all their capabilities at www.power-recovery.com or 412-243-7535.
Pittsburgh Poison Center is available 24 hours a day, seven days a week at 1-800-222-1222 to provide immediate help as well as treatment and addiction resources. They are able to assist with the administration of Naloxone, the nasal spray that blocks opioid activity in the brain and works very quickly to reverse the unintended effects of those medications.
PA Department of Human Services Substance Abuse Services – There are a wide variety of substance and alcohol abuse services available to children and adults in Pennsylvania. Community substance abuse programs are administered through county program offices called Single County Authorities (SCAs). The county SCA determines a person's eligibility for service funding, assesses the need for treatment or other services, and makes referrals to appropriate programs to match treatment and/or service needs. For county SCA locations and contact information visit the County Drug and Alcohol Services Near You link or the Pennsylvania Department of Health Drug and Alcohol Facility Locator Page.

Al-Anon Family Groups – They are a community resource providing support to anyone affected by a relative or friend's drinking. Al-Anon has but one purpose: to help families of alcoholics. They do this by practicing the Twelve Steps, by welcoming and giving comfort to families of alcoholics, and by giving understanding and encouragement to the alcoholic. Learn more about them at https://alanonpgh.org/ or call 412-821-7750.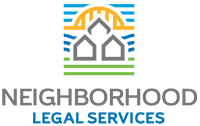 Neighborhood Legal Services was established in 1966 as a non-profit, public interest law firm to provide civil legal assistance to poor and vulnerable residents of Allegheny (and later) Beaver, Butler and Lawrence Counties. Staffed by highly qualified lawyers, deeply committed to the practice of poverty law, NLS attorneys sacrifice higher salaries available to private practitioners and lawyers employed in the public sector in order to provide civil legal assistance to people who cannot afford a lawyer. All the cases that NLS handles have reached a crisis stage that threatens the fundamental safety and security of low-income individuals living in the region. These civil legal issues involve the essentials of life such as: the ability to maintain housing; obtaining or maintaining essential benefits to the disabled and children; employment practices; child custody and visitation issues; and protection from abuse and neglect. Call them at 1-866-761-6572 for assistance.

Upcoming Job Fair
On Thursday, Sept. 27, with Rep. Dan Deasy and Rep. Anita Kulik, and in partnership with Building Bridges for Business and U.S. Probation & Pre Trial Services, we will be hosting a Job Fair for any interested job seekers. The Job Fair is being held at the VFW VESLE Post 418, located at 1242 Chartiers Avenue in McKees Rocks.
The Job Fair will feature local companies looking to fill positions now. There will also be representatives in attendance to talk about apprenticeships and other technical training programs to help individuals gain information on acquiring new skills to become gainfully employed.
Many job seekers face barriers to employment like issues related to a past criminal record, a suspended driver's license, lack of high school diploma or necessary job skills. Therefore, the Job Fair will include three breakout sessions that address these barriers. From 4:30-5 p.m., attendees can join a breakout session to learn more about the driver's license restoration process. From 5:30-6 p.m., a session on pardons and record expungement will take place. Anyone wishing to learn more about improving job skills and short-term training programs can attend the session from 6:30-7 p.m.
If you are looking for work or have difficulty because of any of the barriers listed above, please consider attending this Job Fair. If you have family or friends who may be interested, please share this information with them.
Did You Know…
Did you know that according to Partner4Work, employers in the Pittsburgh Metropolitan Area posted about 23,500 job openings online in August 2018? Heavy and tractor-trailer truck drivers, software developers for applications, and retail salespersons topped the list for the most advertised job openings in August.

Voter Registration Deadline & Absentee Ballot Information

The deadline to be registered to vote in the Nov. 6 General Election is Tuesday, October 9. Anyone not registered can do so online at www.votespa.com or by clicking here. In addition to registering to vote, users can utilize the site to confirm registration status, update your registration, or locate your polling place. You may also pick up paper applications in my district offices or download a paper application at www.votespa.com.
Yesterday was the first day anyone needing an absentee ballot for the Nov. 6 General Election could apply for one. You can download an application for an absentee ballot at www.votespa.com or can pick one up at my district offices. The deadline to apply for an absentee ballot is October 30.

Gaming Control Board Hiring
The Pennsylvania Gaming Control Board is hiring a Compliance Examiner, working out of their Harrisburg office. An employee in this class is primarily responsible for reviewing the initial submission and all proposed amendments and waivers to the internal controls and audit protocols (collectively, "internal controls") submitted to the Pennsylvania Gaming Control Board by slot machine licensees. This position requires a strong familiarity with the Pennsylvania Race Horse Development & Gaming Act and the regulations and technical standards promulgated thereunder. Employees function independently and work is subject to general supervision.
Qualified applicants must submit a completed PGCB employment application along with a resume to the Office of Human Resources at pgcbjobapplicant@pa.gov. A copy of this application is available on the PGCB website at www.pgcb.state.pa.us.
The Gaming Control Board is also hiring an investigator. This position is responsible for performing specific investigative duties relating to suitability investigations for licensure of gaming applicants. Investigative work includes but is not limited to financial and character suitability, business integrity and alleged violations of Act 71, the PGCB Code of Ethics and other related duties as required.
Candidates should have two years as a Casino Compliance Representative or; a bachelor's degree from an accredited college or university in criminal justice, accounting, finance or related field or; four years of law enforcement, financial investigative, or administrative experience in background investigations, organized crime investigations, white collar crime investigations, public corruption, narcotics trafficking or money laundering, or intelligence collection or; an equivalent combination of experience and training. The ability to operate a motor vehicle and the possession of a valid Pennsylvania operator's license is required.
Qualified applicants must submit a completed PGCB employment application along with a resume to Joseph Bott at jbott@pa.gov by this Sunday, Sept. 23. A copy of this application is available on the PGCB website at http://gamingcontrolboard.pa.gov/?p=30.
Selected applicants for both positions will be contacted and an interview will be arranged. Employment is contingent upon the completion of a Personal History Questionnaire with a thorough background investigation, and the subsequent review and approval by the Board.

Open Streets Carnegie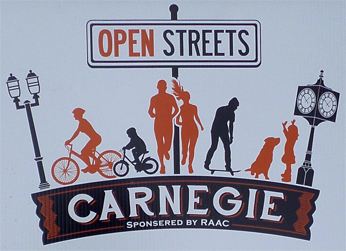 Carnegie Borough is hosting Open Streets Carnegie this Saturday, Sept. 22 from 9 a.m. – 1 p.m. on West Main & East Main Streets. West and East Main Streets will be closed from Jefferson Street to Washington Avenue, so people can enjoy activities such as yoga, tai chi, dance, physical therapy, massage, skateboarding, bicycling, hockey, mini-golf, and numerous other outdoor pursuits (including a scavenger hunt). Participants can bring bikes, scooters, skates and even dogs. The Carnegie Police will have a bicycle safety course and the Carnegie Volunteer Fire Department will have an obstacle course. The closed streets will permit individuals to enjoy outdoor activities in a fun, safe environment. There will be giveaways, a bike raffle and prizes for the scavenger hunt. This is a free event.

Fontana Fact
September is National Ovarian Cancer Awareness Month. One in 75 women will be diagnosed with ovarian cancer during her lifetime. To learn more about Ovarian Cancer including its symptoms, please click here.

Offices of State Senator Wayne D. Fontana
Brookline District
932 Brookline Blvd.
Pittsburgh, PA 15226
Phone: 412-344-2551
Weekdays – 9 am – 5 pm
Harrisburg
543 Main Capitol | Box 203042
Harrisburg, PA 17120
Phone: 717-787-5300
Fax: 717-772-5484
Weekdays – 8:30 am – 5 pm
Kennedy Township
Kenmawr Plaza
524 Pine Hollow Road
Kennedy Twp, PA 15136
Phone: 412-331-1208
Weekdays – 10 am – 4 pm

Beechview Satellite
1660 Broadway Avenue
Pittsburgh, PA 15216
By Appointment