Future Ready PA Index
The Pennsylvania Department of Education (PDE) recently launched the Future Ready PA Index, the new public-facing, one-stop location for comprehensive information and data on student and school success.
The Future Ready PA Index will serve as a holistic tool for evaluating schools, relying on a broader set of meaningful indicators, recognizing that students, and the schools that teach them, are more than just standardized tests. The Index features a collection of indicators in three main categories that illustrate academic proficiency, on-track progress, and college and career readiness. The Index illustrates not only academic proficiency, but also growth, achievement, and other data by student group, including economically disadvantaged students, English Learners, students receiving special education services, and racial and ethnic groups, improving transparency around student performance.
The Index is easy for parents and educators to navigate. It is searchable by district, school, career and technical center, or location, and it includes basic information and demographic data for each school. It also features filters and options to enable comparison between multiple schools.
The Future Ready PA Index can be viewed by visiting https://futurereadypa.org/. More information about the Future Ready measurements, including a webinar illustrating how to navigate the website, can be found on PDE's website at www.education.pa.gov.

Open Enrollment on HealthCare.gov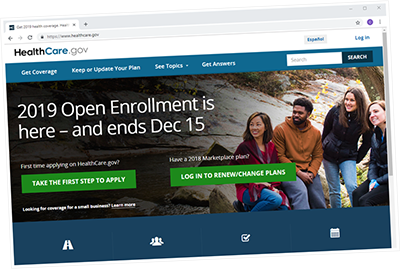 I want to remind everyone that open enrollment on the health insurance marketplace started on Nov. 1 and runs through Dec. 15. You can shop for plans, sign up, renew, or find someone to assist you through the process, all by visiting www.healthcare.gov.

Please know that funding for open enrollment and consumer help has been reduced. Healthcare.gov will be down for maintenance for several hours nearly every Sunday during open enrollment. The website will go offline for 12 hours, from midnight until noon, every Sunday except Dec. 9, 2018.
.
There is great concern that the shorter enrollment period and the reduced funding for open enrollment will decrease the number of people signing up for health insurance. So please share this news with anyone you know who wishes to shop for plans on the marketplace and direct them to Healthcare.gov to sign up for health insurance for 2019.

LIHEAP is Open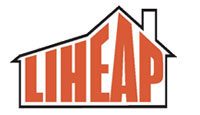 The Pennsylvania Department of Human Services (DHS) is accepting applications for this season's Low Income Home Energy Assistance Program (LIHEAP). The program helps low income families pay their heating bills. You can apply and check the status of your application on the state's COMPASS website (www.compass.state.pa.us). You can also pick up an application in my district offices or download one yourself from the DHS LIHEAP website. Completed paper applications should be returned to the Allegheny County Assistance Office, located at 5947 Penn Avenue, 4th Floor, Pittsburgh, PA, 15206.
Funding for LIHEAP is provided by the federal government and eligibility is based on the Federal Poverty Income Guidelines. The income limits for this season are as follows:
| | |
| --- | --- |
| Household Size | Income Limit |
| 1 | $18,210 |
| 2 | $24,690 |
| 3 | $31,170 |
| 4 | $37,650 |
| 5 | $44,130 |
| 6 | $50,610 |
| 7 | $57,090 |
| 8 | $63,570 |
| 9 | $70,050 |
| 10 | $76,530 |
After your application is received you will receive a written notice explaining your eligibility and the amount of assistance you will receive. Payments are generally sent directly to a utility company or fuel provider and will be credited to your heating account. Crisis grants may also be available if you have an emergency situation and are in jeopardy of losing your heat. For more information, please contact the LIHEAP hotline at 1-866-857-7095.

Property Tax/Rent Rebate Program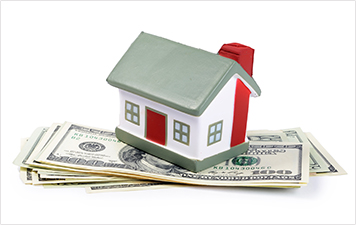 The deadline to submit an application to the Pennsylvania Department of Revenue for the 2017 Property Tax/Rent Rebate Program is Dec. 31, 2018. Applications are available at my district offices, online at www.revenue.pa.gov or by calling 1-888-222-9190. As always, my staff would be happy to assist you in preparing your application.
The Property Tax/Rent Rebate Program benefits eligible Pennsylvanians age 65 and older; widows and widowers age 50 and older; and people with disabilities age 18 and older. The income limit is $35,000 a year for homeowners and $15,000 annually for renters. Please keep in mind, half of Social Security income is excluded.
The program is funded by the Pennsylvania Lottery and revenue from slots gaming.

Inspect Home Heating Oil Tanks and Take Precautions to Prevent Spills, Leaks
The Pennsylvania Department of Environmental Protection (DEP) is advising residents to inspect and assess home heating oil tanks as heating season is underway to avoid leaks or spills that can be prevented. Owners of home heating oil tanks should inspect indoor and outdoor tanks for potential problems.

Leaking heating oil tanks can contaminate drinking water and soils, diminish indoor air quality, create the potential for fires and explosions, and subject tank owners to very expensive cleanups, which may not be covered by homeowner insurance policies. With proper tank management, spills and leaks can be avoided. Tank owners who think their oil tank may have a problem should immediately contact their oil company for help.

DEP encourages home heating oil tank owners to routinely inspect the exterior of the tank and all attached equipment and follow these tips:
For safety reasons, always assume the tank contains at least some oil.
Check for signs of rusting on the tank and its structural supports.

Examine the tank's fill line and feed line to the furnace for leaks.

Check for signs that the vent line is clogged by debris such as spider or bee nests.

Recognize that wet spots or odors near the tank may signal a problem.

Never tip over or empty a tank onto the ground.

Enlist a professional to perform maintenance or alterations to a heating oil tank system.
Tank owners should make certain that the home address is clearly visible and the tank's fill line is clearly marked when heating oil is delivered. If a tank owner cannot be home when heating oil is delivered, mark the fill pipe with a red flag or marker and inform the oil company of its location. Residents should ensure that any disconnected fill pipes that remain above the ground are permanently sealed and cannot be opened.
If a leak or spill occurs, tank owners should do the following:
Find the source of the spill or leak and stop or contain the release, using absorbent material like cat litter, sawdust, peat moss or newspaper to stop the release from spreading.
Call the heating oil distributor to remove as much oil from the tank as is necessary to prevent further release.

Immediately notify the municipality and DEP.

If heating oil odors are getting into the house, ventilate affected areas, and close off unaffected areas.

Contact environmental professionals to begin the cleanup.

Keep detailed, accurate records.

Contact the insurance provider.
For more information on home heating oil tanks, visit the new Home Heating Oil web page on DEP's website at www.dep.pa.gov/homeheatingoil or call DEP's Division of Storage Tanks at 717-772-5599.
Did You Know…
Did you know that nearly one in five Pennsylvania households uses heating oil to stay warm in the winter?

Statewide Video Competition Highlights School Safety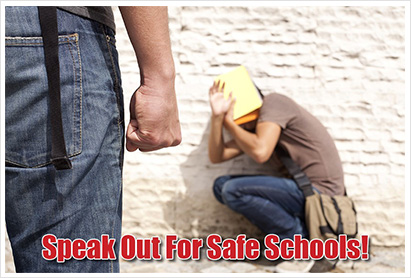 Every Pennsylvanian shares an interest in protecting our schools – especially the young people who attend classes and participate in activities there on a daily basis. A new statewide video competition encourages middle and high school students to share their perspectives on school safety and identify ways to protect against potential threats to their well-being.
The second annual "Talk To Your State Senator" statewide video competition invites students to submit a video entry of no longer than three minutes to highlight ways to improve school safety. I encourage local students to participate in the discussion and speak out for safe schools.
The contest, which is sponsored by the Senate of Pennsylvania and the Pennsylvania School Boards Association, is open to Pennsylvania students in grades 6 through 12. This includes students who attend public or private schools, as well as students who participate in homeschool programs.
A total of $10,000 in prizes will be awarded through the PA 529 College Savings Program administered by the Pennsylvania Department of Treasury. Entries will be accepted through December 7, and winners will be announced in the spring of 2019.
Contest details are available online at www.legis.state.pa.us/talk-to-your-state-senator/.

Public Meeting
The City of Pittsburgh, in cooperation with the Pennsylvania Department of Transportation (PennDOT) and the Federal Highway Administration (FHWA), invites you to attend a public meeting being held for the Downtown Bike Facilities Project tomorrow, Nov. 28. This meeting offers an opportunity to view the proposed cycle tracks on Stanwix Street from Third Avenue to Penn Avenue, and Penn Avenue Extension/Liberty Avenue from Stanwix Street to Point State Park. This project will affect parking and travel lanes. The project team will also be available to answer questions.
The public meeting will run from 6 – 7 p.m. in the Academic Hall at Point Park University, located at 201 Wood Street in downtown Pittsburgh. For more information, please contact Kristin Saunders, the City of Pittsburgh's Principal Transportation Planner at Kristin.Saunders@pittsburghpa.gov.

Fontana Fact
It was on this day in 1895 that Alfred Nobel, a Swedish scientist who held 355 patents, signed his last will and testament, giving the largest share of his fortune to a series of prizes, the Nobel Prizes. Every year since 1901, the Nobel Prize has honored achievements in physics, chemistry, physiology or medicine, literature and for peace. In 1968, a prize for economic sciences was added in memory of Alfred Nobel.

Offices of State Senator Wayne D. Fontana
Brookline District
932 Brookline Blvd.
Pittsburgh, PA 15226
Phone: 412-344-2551
Weekdays – 9 am – 5 pm
Harrisburg
543 Main Capitol | Box 203042
Harrisburg, PA 17120
Phone: 717-787-5300
Fax: 717-772-5484
Weekdays – 8:30 am – 5 pm
Kennedy Township
Kenmawr Plaza
524 Pine Hollow Road
Kennedy Twp, PA 15136
Phone: 412-331-1208
Weekdays – 10 am – 4 pm

Beechview Satellite
1660 Broadway Avenue
Pittsburgh, PA 15216
By Appointment