General Assistance is Restored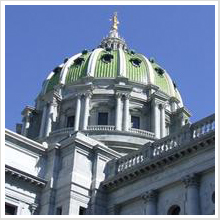 In 2012, the General Assistance (GA) program, which provides cash benefits to certain low-income residents, was discontinued by the Republican Majority General Assembly and then-Governor Corbett as a part of the budget process. The Administration argued that the savings were needed to ensure Pennsylvania could continue to afford the state-paid Medical Assistance. However, earlier this summer the Pennsylvania Supreme Court struck down the law that repealed GA, Act 80. As a result, Governor Tom Wolf announced last month that his administration has begun issuing the cash benefits once again.
General Assistance is a state-funded program that was created in the mid-1980s with a design to provide for low-income individuals who are not eligible for other financial assistance programs or are waiting approval for Social Security disability payments. Medically verified permanent or temporary disabled people who do not qualify for the federally funded Temporary Assistance for Needy Families (TANF) benefit are eligible for cash assistance. The GA program also serves residents who are unable to work because they are in a drug or alcohol treatment program, victims of domestic violence who do not have minor children, children under the age of 18 who are being cared for by an unrelated adult, as well as adults who are caring for someone who is sick or a disabled adult.
Monthly cash payments can range from $174 to $215 for eligible recipients and there is a limit on how long GA is provided. For example, victims of domestic violence or those in treatment for drugs or alcohol may not receive GA for more than nine months over the course of their lifetime. Before being eliminated, cash assistance was provided to more than 61,000 beneficiaries.
After GA was discontinued, several human service groups and former recipients of the program sued the state citing that Act 80 violated the Pennsylvania Constitution since the legislative process that was used rushed the bill into law. On July 18, 2018, the Pennsylvania Supreme Court struck down Act 80 by a 7-0 decision on the basis that the procedures used to move the legislation were unconstitutional. Specifically, the House and Senate violated a provision that requires all legislation to be considered in each chamber on three separate days before it is put to a vote.
The Supreme Court's decision has resulted in Governor Wolf restoring the program by directing the Department of Human Services to begin to accept and process applications. For those residents who are interested in more information regarding General Assistance, please visit the Pennsylvania Department of Human Services website at http://www.dhs.pa.gov/citizens/cashassistance/generalassistance/index.htm. Individuals may also visit their county assistance office.
Office Moving
I want to let everyone know that my Brookline office is moving to a new location. Beginning Thursday, Dec. 13, my Brookline office will be located at 1039 Brookline Boulevard, Suite 2. The hours will remain 9 a.m. – 5 p.m., Monday – Friday and the phone number remains 412-344-2551.
My Kennedy Township office remains at Kenmawr Plaza, located at 524 Pine Hollow Road and is open Monday – Friday, 10 a.m. – 4 p.m. The Kennedy office can be reached at 412-331-1208.
My Beechview office will open from 10 a.m. – 3 p.m. on the first Tuesday of each month.
Saturday Deadline to Enroll on HealthCare.gov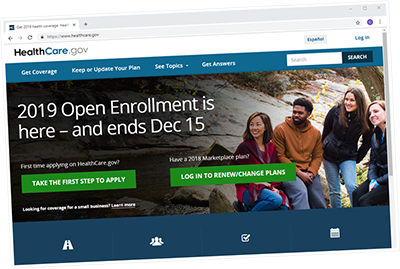 I want to remind everyone that open enrollment on the health insurance marketplace runs through this Saturday, Dec. 15. You can shop for plans, sign up, renew, or find someone to assist you through the process, all by visiting www.healthcare.gov.

Please know that funding for open enrollment and consumer help has been reduced. There is great concern that the shorter enrollment period and the reduced funding for open enrollment will decrease the number of people signing up for health insurance. So please share this news with anyone you know who wishes to shop for plans on the marketplace and direct them to Healthcare.gov to sign up for health insurance for 2019.
Did You Know…
Did you know that after the Affordable Care Act was implemented the nonelderly uninsured rate dropped from 18.2 percent in 2010 to 10.3 percent by 2016?
LIHEAP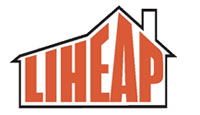 The Pennsylvania Department of Human Services (DHS) is accepting applications for this season's Low Income Home Energy Assistance Program (LIHEAP). The program helps low income families pay their heating bills. You can apply and check the status of your application on the state's COMPASS website (www.compass.state.pa.us). You can also pick up an application in my district offices or download one yourself from the DHS LIHEAP website. Completed paper applications should be returned to the Allegheny County Assistance Office, located at 5947 Penn Avenue, 4th Floor, Pittsburgh, PA, 15206.
Funding for LIHEAP is provided by the federal government and eligibility is based on the Federal Poverty Income Guidelines. The income limits for this season are as follows:
| | |
| --- | --- |
| Household Size | Income Limit |
| 1 | $18,210 |
| 2 | $24,690 |
| 3 | $31,170 |
| 4 | $37,650 |
| 5 | $44,130 |
| 6 | $50,610 |
| 7 | $57,090 |
| 8 | $63,570 |
| 9 | $70,050 |
| 10 | $76,530 |
After your application is received you will receive a written notice explaining your eligibility and the amount of assistance you will receive. Payments are generally sent directly to a utility company or fuel provider and will be credited to your heating account. Crisis grants may also be available if you have an emergency situation and are in jeopardy of losing your heat. For more information, please contact the LIHEAP hotline at 1-866-857-7095.
Property Tax/Rent Rebate Program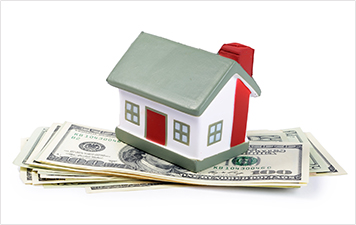 I want to remind everyone that the deadline to submit an application to the Pennsylvania Department of Revenue for the 2017 Property Tax/Rent Rebate Program is quickly approaching. Eligible Pennsylvanians age 65 and older, widows and widowers age 50 and older, and people with disabilities age 18 and older have until Dec. 31, 2018 to apply. Applications are available at my district offices, online at www.revenue.pa.gov or by calling 1-888-222-9190. As always, my staff would be happy to assist you in preparing your application.
Please keep in mind, half of Social Security income is excluded in determining eligibility.
The program is funded by the Pennsylvania Lottery and revenue from slots gaming.
Slot Machine Revenues Increase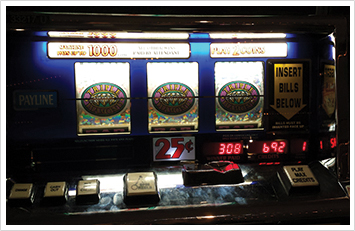 The Pennsylvania Gaming Control Board announced recently that revenue generated from slot machines in Pennsylvania increased 1 percent in November compared with November 2017. Revenue from slot machines in November totaled more than $183 million, a 1 percent increase from last November's slot machine revenue of $181.3 million. Tax revenue from slot machines in November totaled more than $95.3 million.
The state's gaming industry employs about 18,000 people and generates approximately $1.4 billion annually in tax revenue from both slot machines and table games. For more information on gaming in Pennsylvania and to read reports from the Gaming Control Board, please visit them online at www.gamingcontrolboard.pa.gov.
Duquesne University Master Plan Kickoff

Duquesne University is hosting a community meeting to educate the public about the school's vision for enriching the campus and Uptown community over the next 10 years and beyond. The comprehensive plan will study student housing, transportation, athletics and community development within the EcoInnovation District. Input and questions from the community are welcome. The community meeting is scheduled for Monday, Dec. 17 at the Duquesne University Power Center Ballroom, located at 1015 Forbes Avenue, Section C, from 5:30 – 7:30 p.m. The meeting is open to the public.
Allegheny County Holiday Music Program
The 51st Annual Allegheny County Holiday Music Program runs through Thursday, Dec. 20 at the County Courthouse, located at 436 Grant Street in downtown Pittsburgh. All concerts are held on the Grand Staircase of the County Courthouse. Performances will be held each weekday through Dec. 20. There will be thirty performances by thirty-two local choirs, orchestras and bands in this year's program including several featuring students residing in the 42nd Senatorial District. For a full Holiday Music Program schedule, please visit www.alleghenycounty.us.
Fontana Fact
Anyone who has attended a hockey game, figure skating competition or been to any skating rink has seen the ice resurfacing machine also known as a Zamboni. Frank Zamboni, the son of Italian immigrants, invented the first ice resurfacing machine in Paramount, California, in 1949. Zamboni initially wanted to name his company the Paramount Engineering Company, but the name was taken, so he used his family name instead.
Offices of State Senator Wayne D. Fontana
Brookline District
932 Brookline Blvd.
Pittsburgh, PA 15226
Phone: 412-344-2551
Weekdays – 9 am – 5 pm
Harrisburg
543 Main Capitol | Box 203042
Harrisburg, PA 17120
Phone: 717-787-5300
Fax: 717-772-5484
Weekdays – 8:30 am – 5 pm
Kennedy Township
Kenmawr Plaza
524 Pine Hollow Road
Kennedy Twp, PA 15136
Phone: 412-331-1208
Weekdays – 10 am – 4 pm

Beechview Satellite
1660 Broadway Avenue
Pittsburgh, PA 15216
By Appointment