Climate Change Mitigation Act
Last Thursday, I joined my colleague Senate Democratic Leader Jay Costa at a press conference with environmental, business and clean energy advocates to speak about the Pennsylvania Climate Change Mitigation Act, Senate Bill 15 (SB 15). This legislation introduced by Senator Costa, which I co-sponsored, directs the PA Department of Environmental Protection (DEP) to reduce statewide greenhouse gas emissions by 30 percent by 2025, in alignment with the pollution reduction goals of the federal Clean Power Plan and the International Paris Climate Agreement, an agreement that President Trump withdrew the United States from in June.
In December 2015, representatives from 196 nations made a historic pact in Paris to adopt green energy sources, cut down on climate change emissions and limit the rise of global temperatures. The accord acknowledges that the threat of climate change is urgent and potentially irreversible and it will take the cooperation of nearly 200 nations to make deep reductions in global emissions. However, in June 2017, President Trump announced that the United States would withdraw from the Paris Climate Accord. The move now leaves the United States as the only country to disavow the deal.
The president's decision to withdraw from the Paris Climate Accord was concerning, and naming Pittsburgh as the example of why he made the decision, like he did, and using the story of our city as part of questionable environmental policy was misguided and inexcusable. Pittsburgh is a city that has literally risen from the ashes, an incredible story of success and determination, and is unrecognizable from what it was 30 years ago.

Having good jobs and a clean environment are not mutually exclusive goals. There is a rational balance between our economic and environmental interests and this Climate Change Mitigation proposal strikes that balance. The principles set forth in this proposal can only help strengthen our city, region and commonwealth. I look forward to pushing this proposal forward with my colleagues in the legislature over the coming weeks and months.
A New Apprenticeship Grant Program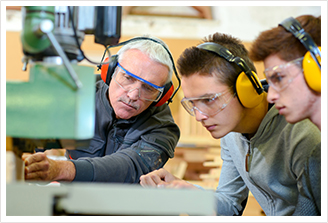 In December, Governor Wolf announced a new Pre-Apprenticeship and Apprenticeship Grant Program to help more Pennsylvania employers develop specialized training for their workers. The program is now accepting applications.
Uses:
Funding will be provided to eligible applicants for the purpose of reaching the goal of increasing apprenticeship accessibility across the state. Eligible uses of funds are expenses related to instruction and complements on-the-job learning.
Eligibility:
Single employers
Employer consortiums
Workforce development organizations
Labor organizations
Local career technical education institutions
Pennsylvania community colleges
Community organizations or associations
Funding:
Sponsors may request funding for plans not to exceed three years, at $3,000 per apprentice per year. Costs incurred above this amount are the responsibility of the employer.
For additional information or to apply, please visit https://dced.pa.gov/programs/pre-apprentice-apprenticeship-grant-program/.

PA Personal Income Tax Forms
Pennsylvania personal income tax forms are now available online for printing at www.revenue.pa.gov. The deadline to file a return is April 17, 2018. Filing a return electronically will help the department process returns quicker and lead to faster refunds for taxpayers.
Pennsylvanians can get a jump-start on filing their state taxes by using the paper-less e-filing option, Padirectfile. Padirectfile, a state-only personal income tax filing system, is available through the Department of Revenue's website. Click here to learn more or visit https://padirectfile.state.pa.us/authentication.asp.
All taxpayers who received more than $33 in total gross taxable income in calendar year 2017 must file a Pennsylvania personal income tax return by midnight, Tuesday, April 17. The deadline is extended this year due to Emancipation Day, a holiday in Washington, D.C., observed on Monday, April 16, which pushes the federal and state filing deadlines to April 17.
Did You Know…
Did you know the Pennsylvania Department of Revenue expects to process more than 6.4 million individual tax returns this year?
Conservation Grants
The PA Department of Conservation and Natural Resources (DCNR) is accepting applications through April 11 for recreation and conservation grants. DCNR's Bureau of Recreation and Conservation provides technical and grant assistance in support of community projects that help plan, acquire and develop parks, recreation facilities, trails, and conserve critical conservation areas and watersheds.
The current Pennsylvania Statewide Comprehensive Outdoor Recreation Plan, which can be viewed by visiting http://www.paoutdoorrecplan.com/, identifies Pennsylvania's outdoor recreation priorities, strategies and actions. In keeping with these, the Bureau of Recreation and Conservation will focus grant funds on the following:
Community Parks & Recreation – Planning and development projects that focus on accessibility and rehabilitation of existing parks.
Land Conservation/Watershed Protection – Land conservation projects that protect critical habitat, forested watersheds, wetlands and riparian corridors or create critical connections between public or conservation lands.
Watershed Restoration/Rivers Implementation – Projects that enhance public access to Pennsylvania's waterways or projects that improve Pennsylvania's watersheds.
Trails – Projects that close priority trail gaps as well as projects that rehabilitate or upgrade existing trails.
Detailed program information, recorded webinars, and access to the online grant application can be found by clicking here or visiting www.dcnr.pa.gov. Interested applicants needing assistance with their grant application can contact Kathy Frankel, the Bureau's Southwest Region Manager at 412-880-0486 or kfrankel@pa.gov.
Beechview Streetscape Project Update
The City's planning department is continuing to finalize plans for Beechview's streetscape improvements with the intent of presenting their plans to the public this Thursday, Feb. 1. The challenge has been to meet the community's goals of improving vehicular and pedestrian safety and lighting, and creating a more inviting presence along Broadway Avenue. In other words, enhancements to the business district that the community can be proud of, that will promote Beechview, and encourage other businesses to locate there.
I have secured the social hall at St. Pamphilus Church from 6:30 – 8:30 p.m. for the City to present their plans. St. Pamphilus is located at 1000 Tropical Avenue in Beechview. The open house will provide residents the opportunity to view the plans for the proposed streetscape project. City planners will be available to answer questions from residents and receive feedback. Myself and City Councilman Anthony Coghill will also be present to answer questions and address any concerns.
I have also scheduled a follow-up community meeting, along with Councilman Coghill and City officials, for this Saturday, Feb. 3 at the Beechview Community Center, located at 1555 Broadway Avenue, starting at noon, to answer additional questions and discuss any changes that the residents may want to have considered. Please spread the word. Feel free to contact me with any questions before the meeting by calling my office.
Allegheny Lead Safe Home Program
Preventing children from coming into the contact with lead is of the utmost importance. Those younger than age 6 exposed to lead by ingesting paint, soil, food, or water containing it are in danger of damaging their developing brains and nervous systems. Making matters worse, lead dust often is invisible to the naked eye.
The Allegheny Lead Safe Home Program was created to prevent that potential exposure. It provides one-on-one education, lead-paint testing, and home repairs for free. Certified Lead Abatement Contractors are hired for repair and/or replacement of paint, flooring, windows, doors and trim. They also provide a visual inspection and further lead testing after their work is done.
For more information about the program, call 412-227-5700, email alleghenylead@actionhousing.org or visit www.alleghenycounty.us/leadsafeprogram.
Pittsburgh Police Academies
The Pittsburgh Bureau of Police is sponsoring two community programs in 2018 that serve as opportunities for the public to become more closely acquainted with the roles and responsibilities of the Police Bureau.
The Pittsburgh Citizen's Police Academy (CPA) brings the police and the community close together in a setting that offers a sample of police training to each participant. Participants are taught the basics of criminal law, search and seizure, patrol tactics, firearms and many other subjects; will learn about the processing of crimes and how police canines are used; will be exposed to a variety of the specialty police units; and will receive three hours of training one evening a week for 15 weeks.
Class size is limited to 30 participants. All interested persons must complete an application and give permission for the Pittsburgh Bureau of Police to conduct a background check to determine if they have a criminal record.
Applications can be downloaded by clicking here or visiting http://pittsburghpa.gov/index.html and must be returned by Feb. 2, 2018 to:
Pittsburgh Bureau of Police
Citizens Police Academy
Attn: Sgt. Eric Kroll
900 N. Lincoln Avenue
Pittsburgh, PA 15233
The next session will begin Tuesday, Feb. 6, 2018 and will be held each Tuesday from 6 – 9 p.m. for 15 weeks. For more information on the program, please contact Sgt. Eric Kroll at 412-323-7869, ext. 209 or eric.kroll@pittsburghpa.gov.
The Pittsburgh Bureau of Police is also offering the Pittsburgh Student Police Academy (SPA). Students will receive two hours of training once a week for 10 weeks in many of the varied functions of law enforcement, experiencing some of the highlights of police training while being exposed to the operations of the police bureau.
Students will be taught the basics of criminal law, search and seizure, patrol tactics, firearm safety and many other subjects. They will also learn about the processing of a crime scene, how the Emergency Operations Center operates, and will meet and talk with many of the street officers, command staff and training staff that serves them.
Class size is limited to 25 students. Applications can be downloaded by clicking here or visiting http://pittsburghpa.gov/index.html and must be returned by March 9, 2018 to:
John Tokarski
Department of Public Safety – City of Pittsburgh
City-County Building, 414 Grant Street
Suite 400
Pittsburgh, PA 15219
The Spring 2018 SPA session will begin on Wednesday, March 14. For more information, please contact John Tokarski at 412-255-2117 or john.tokarski@pittsburghpa.gov.
Fontana Fact
This Friday is Groundhog Day, the 132-year Pennsylvania tradition where the world's most famous groundhog, Punxsutawney Phil, emerges from hibernation to predict whether we must endure six more weeks of winter or whether Spring is right around the corner. Many people don't know that groundhogs are one of the few animals that really hibernate. Hibernation is not just a deep sleep. It is actually a deep coma, where the body temperature drops to a few degrees above freezing, the heart barely beats, the blood scarcely flows, and breathing nearly stops.
Offices of State Senator Wayne D. Fontana
Brookline District
932 Brookline Blvd.
Pittsburgh, PA 15226
Phone: 412-344-2551
Weekdays – 9 am – 5 pm
Harrisburg
543 Main Capitol | Box 203042
Harrisburg, PA 17120
Phone: 717-787-5300
Fax: 717-772-5484
Weekdays – 8:30 am – 5 pm
Kennedy Township
Kenmawr Plaza
524 Pine Hollow Road
Kennedy Twp, PA 15136
Phone: 412-331-1208
Weekdays – 10 am – 4 pm

Beechview Satellite
1660 Broadway Avenue
Pittsburgh, PA 15216
By Appointment
Northside (Mobile Office)
Carnegie Library | Allegheny Branch
1230 Federal Street
Pittsburgh, PA 15212
By Appointment