Neighborhood Assistance Program Impacting the 42nd Senatorial District
The Pennsylvania Department of Community and Economic Development (DCED) recently announced the awarding of $17.9 million in tax credits through the Neighborhood Assistance Program (NAP), including more than $2.7 million in communities within the 42nd Senatorial District. This is a significant program that has yielded results for communities across the state including many within this district.
The NAP tax credit program encourages businesses to invest in projects which improve distressed areas. I have been, and will continue to be, a strong advocate for the NAP program. I have introduced legislation, Senate Bill 512 (SB 512), that would double the allocation for this successful program, from $18 million to $36 million, so more neighborhoods and more deserving and needed projects can benefit.
Below is a list of the projects that have been awarded tax credits, benefitting neighborhoods and communities within the 42nd Senatorial District:
Society of St. Vincent DePaul - $27,500 in tax credits to provide housing for some of Allegheny County's homeless individuals facing the greatest barriers to self-sufficiency.
McKees Rocks CDC - $400,000 in tax credits used in part to continue rebuilding of business district and economic transformation of Sto-Rox community.
The Brashear Association – $228,000 in tax credits used for programs to prevent foreclosures, create jobs, provide job training and youth weekend/after-school programs.
Hilltop Alliance - $200,000 in tax credits used to assist in renovations of properties experiencing code violations, renovating key commercial properties, distributing fresh produce, providing for after-school and summertime activities for neighborhood youth, and connecting individuals to employment opportunities.
Lawrenceville Corporation – $180,000 in tax credits that improve resource access for seniors and youth, implementation of parking infrastructure, increase access to fresh food, and training and workforce development programs.
Northside Leadership Development – $360,000 in tax credits to reduce blight, increase local job growth, preserve and re-use historic structures, increase home ownership and renovate community entities.
Mt. Washington CDC - $80,000 in tax credits being used to provide for affordable homeownership, promote neighborhood, green jobs training and construct and maintain park trails.
Landmarks Community Capital - $80,000 in tax credits to restore architecturally significant but severely deteriorated homes in the Manchester neighborhood on Pittsburgh's Northside and sell to low-to-moderate income households.
Bloomfield-Garfield Corporation – $160,000 in tax credits to remove blight, attract new businesses to vacant storefronts through a Main Street style program, improve educational outcomes for children, and connect teens and adults to employment opportunities and career training programs.
Hill District CDC - $160,000 in tax credits for the redevelopment of the business district and housing development along with addressing blight.
Pittsburgh Community Reinvestment Group, Sharpsburg Borough - $112,500 in tax credits to build an urban farmhouse, a greenhouse/grow space that would produce and sell fresh, locally-grown produce to residents and restaurants year-round, continue blight elimination, and add to the limited stock of affordable housing for sale.
FOCUS Pittsburgh - $68,750 in tax credits to continue offering free, medical, behavioral, and dental care to the underinsured and uninsured.
Shriber Holdings, LLC, - $200,000 in tax credits for the renovation of a blighted building in the City of Pittsburgh's Northside neighborhood, that will house a business headquarters, with an opportunity to lease additional space to other businesses.
Greater Pittsburgh Food Bank - $515,000 in tax credits that will help the Food Bank increase food and product donations to keep up with rising demand.
Did You Know…
Did you know that in the last three years, nearly $54 million in NAP tax credits have supported 339 projects throughout Pennsylvania and will leverage a total of $227.1 million in additional funds leveraged through corporate contributions?

Offices Closed
All Senate offices will be closed on Monday, Jan. 15 in observance of the Dr. Martin Luther King, Jr. holiday. My offices will re-open on Tuesday, Jan. 16 as scheduled.

UPMC-Highmark Agreement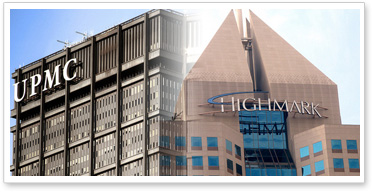 Last week Governor Wolf announced an agreement between UPMC and Highmark that will provide in-network access to community healthcare facilities that provide one-of-a-kind services. UPMC and Highmark have been working under consent decrees since 2014 that provide continued, in-network access to care for customers of each company. The original agreement expires on June 30, 2019, at which time, without these agreed to terms, commercial customers of Highmark would have been denied in-network access to specialty UPMC providers and facilities.
The agreement ensures in-network access for customers of both UPMC and Highmark to facilities that provide one-of-a-kind services including:
Western Psychiatric Institute
UPMC Center for Assistive Technology
UPMC Center for Excellence for treatment of Cystic Fibrosis
Certain highly specialized transplant services only available through UPMC
Selected UPMC Joint Ventures with community facilities, including oncology
Highmark customers will continue to have access to Children's Hospital of Pittsburgh under terms of an existing agreement.
I want to thank the leaders at both UPMC and Highmark for finding a way to make this work and Governor Wolf for keeping the parties at the table and relentlessly pursing this workable solution.
I've been proud to work with my colleagues, Senator Jay Costa and Senator Randy Vulakovich, on legislation to address contractual disputes between integrated delivery networks by focusing on hospitals operating as part of an integrated delivery network – where a large health system and insurance carrier/health plan operate under the same corporate structure. It would require hospitals and physicians operating as part of an integrated delivery network to contract with all insurers, so that consumers would not be denied care, or worse, abandoned mid-treatment, simply because they hold one type of insurance over another.
Moving forward, I will continue to reach out to constituents and leaders of both health insurance entities to embrace even more cooperative strategies that elevate the quality, accessibility and flexibility of patient care services throughout our region. All consumers should be afforded access to these vital services, regardless of which insurance card they carry.

Beechview Streetscape Project Update
The City's planning department is continuing to finalize plans for Beechview's streetscape improvements with the intent of presenting their plans to the public on Feb. 1. The challenge has been to meet the community's goals of improving vehicular and pedestrian safety and lighting, and creating a more inviting presence along Broadway Avenue. In other words, enhancements to the business district that the community can be proud of, that will promote Beechview, and encourage other businesses to locate there.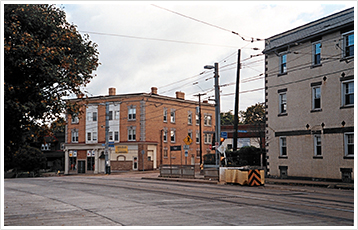 I have secured the social hall at St. Pamphilus Church from 6:30 – 8:30 p.m. for the City to present their plans. St. Pamphilus is located at 1000 Tropical Avenue in Beechview. The open house will provide residents the opportunity to view the plans for the proposed streetscape project. City planners will be available to answer questions from residents and receive feedback. Myself and City Councilman Anthony Coghill will also be present to answer questions and address any concerns.
I have also scheduled a follow-up community meeting, along with Councilman Coghill and City officials, on Saturday, Feb. 3 at the Beechview Community Center, located at 1555 Broadway Avenue, starting at noon, to answer additional questions and discuss any changes that the residents may want to have considered. Please spread the word. Feel free to contact me with any questions before the meeting by calling my office.

LIHEAP Open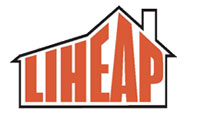 As the cold weather has increased, I want to remind everyone the Pennsylvania Department of Human Services (DHS) is accepting applications for this season's Low Income Home Energy Assistance Program (LIHEAP). The program helps low income families pay their heating bills. You can apply and check the status of your application on the state's COMPASS website (www.compass.state.pa.us). You can also pick up an application in my district offices or download one yourself from the DHS LIHEAP website. Completed paper applications should be returned to the Allegheny County Assistance Office, located at 5947 Penn Avenue, 4th Floor, Pittsburgh, PA, 15206.
Funding for LIHEAP is provided by the federal government and eligibility is based on the Federal Poverty Income Guidelines. The income limits for this season are as follows:
| | |
| --- | --- |
| Household Size | Income Limit |
| 1 | $18,090 |
| 2 | $24,360 |
| 3 | $30,630 |
| 4 | $36,900 |
| 5 | $43,170 |
| 6 | $49,440 |
| 7 | $55,710 |
| 8 | $61,980 |
| 9 | $68,250 |
| 10 | $74,520 |
After your application is received you will receive a written notice explaining your eligibility and the amount of assistance you will receive. Payments are generally sent directly to a utility company or fuel provider and will be credited to your heating account. Crisis grants may also be available if you have an emergency situation and are in jeopardy of losing your heat. For more information, please contact the LIHEAP hotline at 1-866-857-7095.

Slot Machine Revenue Increases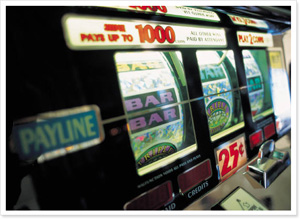 The Pennsylvania Gaming Control Board announced last week that revenue from slot machines in Pennsylvania increased 1.2 percent in December compared with December 2016. Revenue from slot machines in December totaled more than $187.6 million, a 1.2 percent increase from last December's slot machine revenue of $185.3 million.
Slot machine revenue for calendar year 2017 was more than $2.3 billion, the seventh consecutive year in which calendar year revenue has topped $2.3 billion. Tax revenue generated from slot machines in 2017 was nearly $1.2 billion with a significant portion of the revenue used for property tax reduction to all Pennsylvania homeowners, strengthening the Commonwealth's horse racing industry, and funding economic development projects.
The state's gaming industry employs over 18,000 people and generates approximately $1.4 billion annually in tax revenue from both slot machines and table games. For more information on gaming in Pennsylvania and to read reports from the Gaming Control Board, please visit them online at www.gamingcontrolboard.pa.gov.

Meet Your Elected Officials in Brookline
Together with State Representatives Dan Miller, Dan Deasy and Harry Readshaw, we are hosting an elected official open house on Saturday, Jan. 20 at the Brookline Teen Outreach Center, located at 520 Brookline Boulevard. The gathering will run from 2 – 3:30 p.m. and is an opportunity to meet the elected officials who represent the 19th ward in the City of Pittsburgh at the state level along with the newly elected representatives at the city and county level. We will be joined by new City Councilperson Anthony Coghill and new County Councilperson Bob Palmosina.
Snacks and beverages will be served. We hope to see you there!

Christmas Tree Recycling Program

Allegheny County is once again offering its annual Christmas Tree Recycling Program this holiday season. Residents of Allegheny County can drop off their Christmas trees through Tuesday, Jan. 16 at all nine regional parks during regular hours of operation, dawn to dusk.
All lights, decorations, tinsel and stands must be removed from trees prior to dropping them off. The trees will be mulched and used in County parks. The following are the drop-off locations:
| | |
| --- | --- |
| Boyce Park | parking lot by the soccer fields |
| Deer Lakes Park | parking lot by the Veterans 2 Shelter |
| Harrison Hills Park | parking lot at the intersection of Chipmunk & Cottontail Drive |
| Hartwood Acres Park | parking lot at the mansion |
| North Park | parking lot at the swimming pool |
| Round Hill Park | parking lot at the Alfalfa Shelter |
| Settlers Cabin Park | parking lot by the wave pool |
| South Park | parking lot at the wave pool |
| White Oak Park | parking lot at the Chestnut Shelter |

Fontana Fact
According to a recent Money Magazine story, Pittsburgh was ranked as the best city in the country for jobs with more than 95,000 current openings and a median base salary of $44,000.

Offices of State Senator Wayne D. Fontana
Brookline District
932 Brookline Blvd.
Pittsburgh, PA 15226
Phone: 412-344-2551
Weekdays – 9 am – 5 pm
Harrisburg
543 Main Capitol | Box 203042
Harrisburg, PA 17120
Phone: 717-787-5300
Fax: 717-772-5484
Weekdays – 8:30 am – 5 pm
Kennedy Township
Kenmawr Plaza
524 Pine Hollow Road
Kennedy Twp, PA 15136
Phone: 412-331-1208
Weekdays – 10 am – 4 pm

Beechview Satellite
1660 Broadway Avenue
Pittsburgh, PA 15216
By Appointment
Northside (Mobile Office)
Carnegie Library | Allegheny Branch
1230 Federal Street
Pittsburgh, PA 15212
By Appointment