Consumer-Friendly Credit Freeze Legislation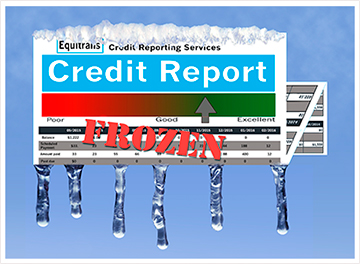 In early September 2017, one of the largest data breaches occurred when Equifax's computer system was hacked into. The cybercriminals gained access to names, Social Security numbers, birth dates, addresses and driver's license numbers. The hackers also stole credit card information for 209,000 people and disputed documents with personal information for 182,000 individuals. Overall, an estimated 145 million Americans' information was exposed, with about 5.4 million of those being Pennsylvania residents.
Equifax came under criticism for not immediately telling the public about the breach when the company first noticed suspicious activity on their servers on July 29. Citing it took until September 4 for Equifax to compile the list of those affected, it wasn't until September 7 that the public was made aware of the breach.
One of the steps suggested to help an individual after a data breach is to place a credit freeze on their files. By taking this preventative action, the freeze will block identity thieves from using your information to get a credit card, loan, car lease, apartment, or perform other financial transactions at your expense. This is because most creditors need to see your credit report before they approve a new account. It's important to point out that having a freeze does not affect your credit score nor does it prevent you from getting your free annual credit report.

Currently, in Pennsylvania, when a person places a freeze on their credit, the freeze remains in place until the consumer requests to remove it or at the end of seven years from the date that the freeze was put into place. The amount to place a credit freeze or to temporarily unfreeze is $10 to each of the reporting agencies (Experian, Equifax and Transunion). However, a consumer may not be charged for permanently removing the freeze. The exception to this is for Pennsylvania residents who are 65 years or older. They may institute a freeze for free, but lifting it temporarily still costs older residents $10.

Last year, a consumer website found that commonwealth residents are paying more than almost every other state to freeze and temporarily unfreeze their accounts. For this reason, I introduced Senate Bill 944 (SB 944), legislation that would change Pennsylvania's law to allow an individual to place a lifetime freeze on their credit which is the case for the majority of the United States. With the increase to this timeframe, my bill will also lower the maximum amount to be charged to $5 by each of the reporting agencies to temporarily unfreeze one's credit. This will allow individuals to sign up for a credit card or apply for a loan without having to pay hefty fees.
There have been nearly 8,000 reported breaches since 2005 affecting an estimated 10 billion records. In fact, 60 records are stolen every second, and the United States is the most targeted country in the world. My legislation is necessary and will lessen the financial burden for those who are trying to be financially responsible while also helping to protect individuals from identity theft for a longer period of time.

A Property Tax/Rent Rebate Program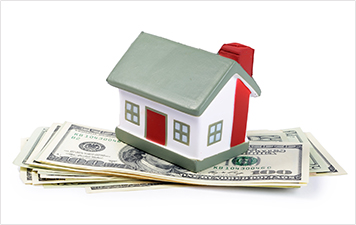 The Pennsylvania Department of Revenue is now accepting applications for the 2017 Property Tax/Rent Rebate Program. If you filed a paper rebate last year, you should receive an application in the mail. Applications are also available at my district offices, online at www.revenue.pa.gov or by calling 1-888-222-9190. As always, my staff would be happy to assist you in preparing your application.
The Property Tax/Rent Rebate Program benefits eligible Pennsylvanians age 65 and older; widows and widowers age 50 and older; and people with disabilities age 18 and older. The income limit is $35,000 a year for homeowners and $15,000 annually for renters. Please keep in mind, half of Social Security income is excluded.
Applications are due to the Department of Revenue by June 30 and rebates will be distributed beginning July 1. The program is funded by the Pennsylvania Lottery and revenue from slots gaming.
Did You Know…
Did you know that since the Property Tax/Rent Rebate Program's inception in 1971 more than $6.7 billion has been paid to qualified applicants?

PA Personal Income Tax Forms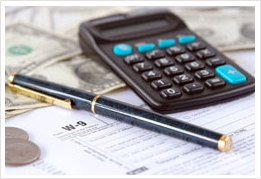 Pennsylvania personal income tax forms are now available online for printing at www.revenue.pa.gov. The deadline to file a return is April 17, 2018. Filing a return electronically will help the department process returns quicker and lead to faster refunds for taxpayers.
Pennsylvanians can get a jump-start on filing their state taxes by using the paper-less e-filing option, Padirectfile. Padirectfile, a state-only personal income tax filing system, is available through the Department of Revenue's website. Click here to learn more or visit https://padirectfile.state.pa.us/authentication.asp.
All taxpayers who received more than $33 in total gross taxable income in calendar year 2017 must file a Pennsylvania personal income tax return by midnight, Tuesday, April 17. The deadline is extended this year due to Emancipation Day, a holiday in Washington, D.C., observed on Monday, April 16, which pushes the federal and state filing deadlines to April 17.

Keystone Historic Preservation Grants

The PA Historical & Museum Commission (PHMC) is accepting applications from non-profit organizations and local governments for the Keystone Historic Preservation Grant Program. A total of $1.25 million has been set aside for this program. Grants support projects that identify, preserve, promote and protect historic and archaeological resources in Pennsylvania for both the benefit of the public and community revitalization.
Two categories of grants, project and construction, are available for historic resources in Pennsylvania listed, or eligible for listing, in the National Register of Historic Places. Applicants may apply for only one type of grant.
Project grants are available for planning and development initiatives that enhance historic preservation in communities. Project grant applications may include municipal planning initiatives focusing on historic resources or may be used to meet building or project specific planning goals. Keystone Historic Preservation Project Grants are available between $5,000 and $25,000 and require a 50/50 cash match.
Construction grants are available for rehabilitation, preservation and restoration activities for historic resources that are publicly accessible and under non-profit or local government ownership. Keystone Historic Preservation Construction Grants are available between $5,000 and $100,000 and require a 50/50 match.
Grants will be awarded through a competitive selection process and are contingent on the availability of funds. All PHMC grant applications are now submitted on the Commonwealth's Single Application for Assistance system at www.esa.dced.state.pa.us. Grant program guidelines and a program fact sheet are available at www.phmc.pa.gov. Applications are due no later than March 1.

Trout Stocking Schedules Available
The Fish and Boat Commission (PFBC) have 2018 adult trout stocking schedules available online and on the PFBC's "FishBoatPA" mobile app. Anglers can easily search the trout stocking schedules for locations and dates of interest. To view the list, simply go to www.fishandboat.com, click on the link "Fish" in the upper right corner, then select Trout Stocking Schedules. From there, select a county and enter start and end dates from the calendars at the top of the page. Then press "Go."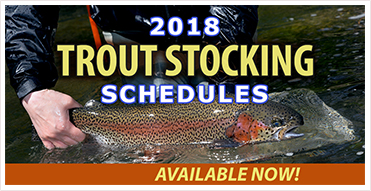 For anglers with smartphones, an even easier way to view the schedules is through the FishBoatPA app, which is available for free from the Apple App and Google Play stores.
Included in this year's stocking lists are the Keystone Select Stocked Trout Waters, a program where 21 waters across the state will be stocked with large 14" – 20" trout. Approximately 6,500 large trout will be distributed among the 21 waters at a rate of 175 to 225 per mile, which is comparable to the numbers of similarly sized fish in Pennsylvania's best wild trout waters.
The program was launched two years ago with eight waters. Click here to see the list of waters.

Variety – the Children's Charity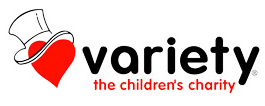 Variety – the Children's Charity enables children with disabilities to live life to the fullest, and the organization is striving to identify and serve every eligible child that could benefit from their adaptive equipment programs. These include:
Variety's "My Bike" Program, which currently provides eligible children with disabilities with a Rifton adaptive bicycle (with Rifton accessories) that is individually customized, so they may have the freedom of a bike and the joy of riding alongside friends and family.


Variety's "My Stroller" Program, which currently provides a Kid Kart® Mighty Lite adaptive stroller to eligible kids with disabilities. Typically, a family must choose between having a wheelchair or adaptive stroller. So, as a wheelchair is more necessary, an adaptive stroller allows for easier "on-the-go" transportation and participation in daily activities and throughout the community. With an adaptive stroller, kids are no longer isolated and it has an immediate impact on their lives.


Variety's "My Voice" Program, which provides a communication device (currently an iPad with a prescribed communication app) to eligible children with a communication disorder to give them a voice at all times – enabling kids to express their thoughts, feelings, wants, and needs.
Do you know of any children with disabilities that could benefit from an adaptive bike, adaptive stroller, and/or communication device?
These programs are life changing for kids and their families, but Variety needs help with spreading the word, so no family misses out on these opportunities. Visit www.varietypittsburgh.org or call their office at 724-933-0460 to learn more or apply. These programs are no cost to eligible families, and you can apply for one, two, or all three programs if your child can benefit!

Benefit to Fight Addiction
Friends on a Mission for the Mission is sponsoring an event to raise funds to fight addiction. On Saturday, March 24, Pittsburgh's premier Beatles tribute band, COME TOGETHER, will perform at the Georgetown Center with doors opening at 6:30 p.m. and a buffet dinner being served at 7 p.m. The Georgetown Center is located at 536 East Bruceton Road in Pleasant Hills. The event also features a 50/50 raffle and cash bar.
To read more on the event or to purchase tickets, please click here. A ticket provides admission, buffet dinner, and the opportunity to support the great work of the Light of Life Rescue Mission, dedicated to the homeless and addicted. COME TOGETHER will entertain guests with everyone's favorite Beatles' hits. Gather family and friends for this event, share some laughs, and dance the night away while helping to fight addiction.

Fontana Fact
The Fineview neighborhood in the City of Pittsburgh's Northside, was originally known as Nunnery Hill because of the presence of a convent in the southern section of the neighborhood. It once had one of the few curved inclines in the world, which ran from 1888-1899, and a notable streetcar line that ran from 1951 through 1966. The retaining wall built for this incline still runs up the side of Henderson Street in Fineview.

Offices of State Senator Wayne D. Fontana
Brookline District
932 Brookline Blvd.
Pittsburgh, PA 15226
Phone: 412-344-2551
Weekdays – 9 am – 5 pm
Harrisburg
543 Main Capitol | Box 203042
Harrisburg, PA 17120
Phone: 717-787-5300
Fax: 717-772-5484
Weekdays – 8:30 am – 5 pm
Kennedy Township
Kenmawr Plaza
524 Pine Hollow Road
Kennedy Twp, PA 15136
Phone: 412-331-1208
Weekdays – 10 am – 4 pm

Beechview Satellite
1660 Broadway Avenue
Pittsburgh, PA 15216
By Appointment
Northside (Mobile Office)
Carnegie Library | Allegheny Branch
1230 Federal Street
Pittsburgh, PA 15212
By Appointment