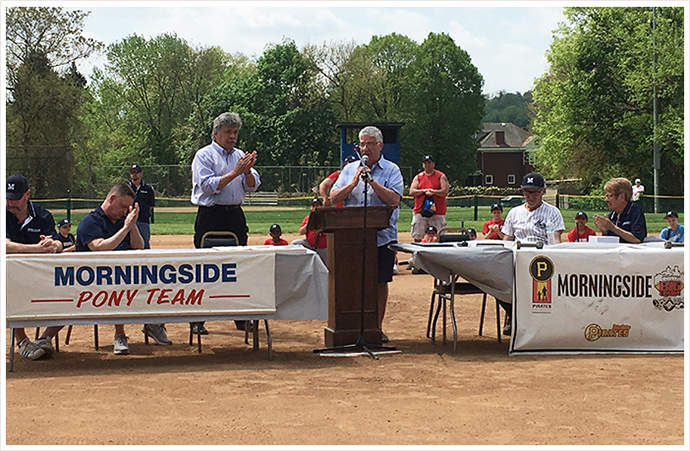 Senator Fontana spoke at a ceremony and presented a Senate citation honoring the 65th anniversary of the Morningside Baseball Association on Saturday, May 11.

Election Day Information

Today is Election Day! Polls opened at 7 a.m. across Pennsylvania and will remain open until 8 p.m. For any questions related to voting, I encourage everyone to visit www.votespa.com. The website offers information on voting rights, answers to frequently asked questions, and provides you with the ability to confirm your registration and much more.
Locate Your Polling Place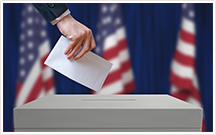 If you are not sure where to vote today, or wish to confirm your polling place, Allegheny County and the Pennsylvania Department of State offers a simple-to-use online Polling Place locator. Click on the previous link to get started. Simply enter your county, municipality, house number and street name. Once you have entered that information, your polling place address will be displayed. You may also select "View Ballot" to see the ballot as it will appear before you when you go vote.
If you feel your information is inaccurate in any way, or have any further questions regarding your polling place or ballot, please call 412-350-4500.
Polling Place Changes
I want to remind everyone that there are 20 polling place locations in Allegheny County that have changed since the November 2017 General Election. Voters in these districts have been notified of these changes by mail from the Allegheny County Elections Division. The following are locations in the 42nd Senatorial District that have changed:
| | | | |
| --- | --- | --- | --- |
| Municipality | Ward | District | New Location |
| Pittsburgh | 10 | 17 | The Thomas Merton Center, 5129 Penn Avenue |
| Pittsburgh | 20 | 8 | Three Rivers Grace Church, 1028 Chartiers Avenue |
| Pittsburgh | 22 | 3 | Arbors Arch Court Apartments, 1311 Arch Street |
| Pittsburgh | 22 | 4 | Pittsburgh Allegheny K-5 Flag Pole Entrance, 810 Arch Street |
How to Register Election Day Complaints
Any registered voter who wishes to file a complaint about alleged election law violations can do so online by visiting www.votespa.com and clicking on the "Election Complaints" tab. The voter will be asked to enter their first and last name, address, county of residence and date of birth to ensure they are a registered voter. Once submitted, these complaint forms will be directed to the county election board in the county in which the voter making the complaint resides.
In Allegheny County, written statements of complaint are available at all polling places and the County Board of Elections. You may also call 1-877-VOTES-PA (1-877-868-3772) to obtain a complaint statement or visit www.votespa.com.

PHFA accepting bids for purchase of Community Revitalization Fund Tax Credits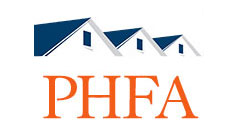 The Pennsylvania Housing Finance Agency (PHFA) announced last week that it is accepting bids for the purchase of $2 million in tax credits associated with the Community Revitalization Fund. The funds collected from successful bidders will be used for the construction or rehabilitation of mixed-use developments in Pennsylvania communities. The deadline for bids is 2 p.m. on June 1.
These tax credits will be used by the winning bidders – which can be companies, organizations or individuals – to reduce their state income tax liability. The intent of the bidding process is to raise as much funding as possible from the $2 million in tax credits being made available to provide for a significant investment in community revitalization projects in various communities. The projects to receive this funding will be selected during a competitive Request for Proposals process later this year.
This new tax credit program was created as part of the Commonwealth's fiscal year 2016-2017 budget (implemented July 1, 2017), and PHFA was directed to administer the credit. PHFA was authorized to sell these tax credits through directed or negotiated sale to any qualified taxpayer. It is expected that the tax credit awards will be made within 90 days after bidding closes. The credit awards will be made in 2018, but they are not effective for utilization until 2019 against a 2018 tax liability.
More information about the Community Revitalization Fund Tax Credit and the current bidding process is available on the PHFA website or by clicking here. Program guidelines and bid criteria are already posted on this web page. Interested organizations can learn more by contacting Bryce Maretzki at PHFA at (717) 780-1867 or by email at bmaretzki@phfa.org.

Alternative Fuel Transportation Initiatives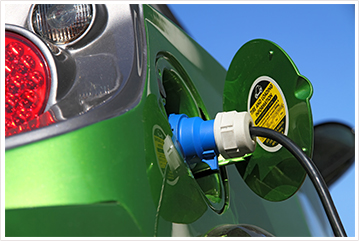 The Pennsylvania Department of Environmental Protection (DEP) is accepting grant applications for innovative, advanced fuel, and vehicle technology projects that will result in cleaner advanced alternative transportation within the commonwealth. DEP's Alternative Fuels Incentive Grant (AFIG) Program offers funding for the purchase and use of alternative fuels and alternative fuel vehicles.
New this year, AFIG will give priority to projects that include the use of the funded vehicles by emergency personnel in emergency responses, rescues, and evacuations.
The AFIG Program can assist school districts, municipal authorities, nonprofits, corporations, LLCs, and partnerships registered to do business in Pennsylvania in offsetting the costs of implementing alternative fuel using transportation projects. The AFIG Program is funded by annual gross receipts tax on utilities and this year a total of $5 million is available for grants.
Applications will be accepted through July 13 and must be submitted online through the Electronic Single Application system at www.esa.dced.state.pa.us. More information on the program can be found clicking here or by visiting www.dep.state.pa.us.
Did You Know…
Did you know that worldwide there are roughly 7.5 million natural gas vehicles on the streets? It's forecasted that by 2020, more than 65 million natural gas vehicles will be in use worldwide.

Property Tax/Rent Rebate Program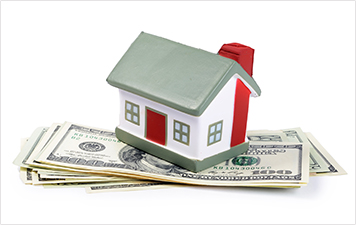 The Pennsylvania Department of Revenue is accepting applications for the 2017 Property Tax/Rent Rebate Program. If you filed a paper rebate last year, you should have received an application in the mail. Applications are also available at my district offices, online at www.revenue.pa.gov or by calling 1-888-222-9190. As always, my staff would be happy to assist you in preparing your application.
The Property Tax/Rent Rebate Program benefits eligible Pennsylvanians age 65 and older; widows and widowers age 50 and older; and people with disabilities age 18 and older. The income limit is $35,000 a year for homeowners and $15,000 annually for renters. Please keep in mind, half of Social Security income is excluded.
Applications are due to the Department of Revenue by June 30 and rebates will be distributed beginning July 1. The program is funded by the Pennsylvania Lottery and revenue from slots gaming.

Crime Watch Seminar
The Ingram and Crafton Community Crime Watches are hosting a Crime Watch Seminar focusing on Identity Theft next Tuesday, May 22 at 7 p.m. The Seminar is being held at the Ingram Borough Community Room, located at 40 W. Prospect Avenue. The Allegheny County Sheriff's Office will present the program.

Fontana Fact
The twice defending Stanley Cup Champion Pittsburgh Penguins saw their title defense come to an end on May 7, losing in overtime to the Washington Capitals in game 6 of their best-of-seven Eastern Conference Semifinal. It marked only the second time in franchise history that the Capitals beat the Penguins in a playoff series, the first time coming in 1994. The Penguins have eliminated the Capitals nine times in the playoffs since 1991. Congratulations Penguins on a great run!

Offices of State Senator Wayne D. Fontana
Brookline District
932 Brookline Blvd.
Pittsburgh, PA 15226
Phone: 412-344-2551
Weekdays – 9 am – 5 pm
Harrisburg
543 Main Capitol | Box 203042
Harrisburg, PA 17120
Phone: 717-787-5300
Fax: 717-772-5484
Weekdays – 8:30 am – 5 pm
Kennedy Township
Kenmawr Plaza
524 Pine Hollow Road
Kennedy Twp, PA 15136
Phone: 412-331-1208
Weekdays – 10 am – 4 pm

Beechview Satellite
1660 Broadway Avenue
Pittsburgh, PA 15216
By Appointment
Northside (Mobile Office)
Carnegie Library | Allegheny Branch
1230 Federal Street
Pittsburgh, PA 15212
By Appointment