A Major Legislative Setback for Redistricting Reform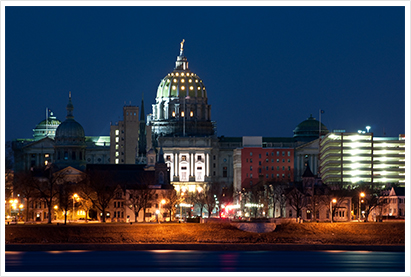 Last week, the Pennsylvania Senate passed Senate Bill 22 (SB 22). The original intent of this legislation was to create a create an 11-member Independent Reapportionment and Redistricting Commission tasked with redrawing legislative and congressional districts in the Commonwealth. However, an unfortunate turn of events occurred. What was once being lauded as great progress in redistricting reform has now been used as a retaliation mechanism for the Majority Party of the General Assembly to manipulate who is elected to the judicial branch of state government.
Currently, Pennsylvania congressional maps are done by legislation, approved by the General Assembly and signed into law by the governor. Maps for the Legislature are approved by a four-member commission made up of House and Senate leaders and a putatively independent chairman. This approach has been seen as giving lawmakers too much control over the process of drawing the maps used to elect themselves and members of Congress. The debacle played out earlier this year when the Pennsylvania Supreme Court ruled that the old congressional maps were illegally gerrymandered. At that point the State Justices were tasked with developing their own maps after lawmakers and the governor failed to produce an agreed-upon alternative.
SB 22 would establish an 11-member independent citizens' commission to draw the political district boundaries. The commission would be from a pool of qualified applicants which would be nominated by the governor and the House and Senate Majority and Minority leaders with the Secretary of the Commonwealth vetting the application process. The makeup of the commission would include four Republicans, four Democrats and three Independent voters. The Independent gubernatorial nominees would be confirmed by a two-thirds vote in both chambers, while the House and Senate nominees would be confirmed by a two-thirds vote in their respective chambers. Any map approved by the citizens' commission would need the backing of at least seven commission members and have the support of at least two Republicans, two Democrats and two Independents.
It's important to note that anyone who has been a lobbyist or staffer for a public official in the proceeding five years would be barred from sitting on the commission. The commission's membership would also need to reflect the geographic, racial and gender diversity of the state. A member would have to be registered with the same political party or as an Independent for three years proceeding an appointment.
Since SB 22 is a constitutional amendment, the language contained in the bill would need to pass both the House and Senate during two consecutive legislative sessions before going to statewide voters to approve or reject the referendum. At the time voters go to the polls, they would be asked whether to amend the state Constitution to have political district boundaries for legislative and congressional districts drawn by a citizens' commission, rather than lawmakers. These types of amendments do not go to the governor for his approval.
Unfortunately, the promise of real reform was too good to be true for so many who have advocated for this cause including myself. Feeling that they were losing control of "democracy," the Senate Majority Party quickly inserted language into SB 22 that would expand the constitutional amendment to include provisions regarding appellate judges. A second ballot question would go to voters which calls for electing judges to the state Supreme, Superior and Commonwealth Courts from judicial districts rather than through statewide election as is currently done. This will result in statewide appellate courts without statewide representation.
The decision to tie judicial districts to the redistricting bill has created another obstacle for reform. In 2020, a census will take place which will then require the Commonwealth to draw new political maps for state legislative and congressional districts. In order for these new maps to be created by 2022, SB 22 would need to pass the Legislature for the first time by July 6. This is the timeframe that the Pennsylvania Department of State has set to do the required public notification regarding the proposed constitutional amendment.
What was once a well-organized, effective grass roots bi-partisan effort by thousands of people throughout Pennsylvania has now become another political maneuver. Perhaps the amendment to SB 22 was an attempt by the Republicans to stall passage of SB 22 so that Pennsylvania is forced to use the same process that gave their party a political edge. Or efforts to take control over the judicial branch. But one thing is for sure: SB 22 is no longer redistricting reform. The fact that the four major anti-gerrymandering groups – Fair Districts PA, League of Women Voters, Common Cause and Committee of Seventy – have pulled their support on legislation that they helped craft speaks volumes.
SB 22 is no longer about fairness. Nor is it about allowing the citizens of the state to create legislative maps. It is about one political party staying in power and deploying whatever extremes they need to maintain this control. We are better than this. The fight for true redistricting reform is not over and I will continue to encourage the House to remove the unrelated judicial district amendment and return the legislation to its original intent. Until this takes place, I cannot support legislation that takes redistricting backwards.

Property Tax/Rent Rebate Program Extended
The deadline to submit an application to the Pennsylvania Department of Revenue for the 2017 Property Tax/Rent Rebate Program has been extended from June 30 to Dec. 31, 2018. If you filed a paper rebate last year, you should have received an application in the mail. Applications are also available at my district offices, online at www.revenue.pa.gov or by calling 1-888-222-9190. As always, my staff would be happy to assist you in preparing your application.
The Property Tax/Rent Rebate Program benefits eligible Pennsylvanians age 65 and older; widows and widowers age 50 and older; and people with disabilities age 18 and older. The income limit is $35,000 a year for homeowners and $15,000 annually for renters. Please keep in mind, half of Social Security income is excluded.
The program is funded by the Pennsylvania Lottery and revenue from slots gaming.

2018-19 Safe Schools Targeted Grants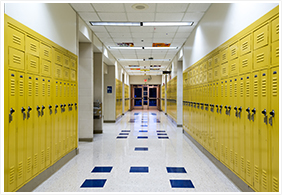 The Pennsylvania Department of Education is accepting applications for the 2018-19 Safe Schools Targeted Grants program. These grants provide for school resource and police officers, safety equipment, and prevention programs/training. Eligible applicants include school districts, charter schools, cyber charter schools, and career and technology centers, as well as police agencies and municipalities. Non-public schools may request funding for school resource officers only.
Applications will be accepted through July 31. More information on how to apply online can be found by clicking here or visiting www.education.pa.gov and typing "Safe Schools Targeted Grants" in the Search field.

Upcoming APPRISE Lunch & Learn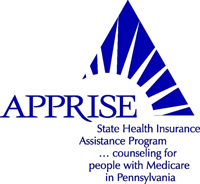 The next APPRISE/Allegheny Link Lunch & Learn event is scheduled for this Thursday, June 21 at the Human Services Building, located at 1 Smithfield Street in downtown Pittsburgh. The program will begin at noon with greetings and introductions with the presentation and Q&A session running from 12:15 – 3 p.m.
APPRISE is the State Health Insurance Assistance Program (SHIP) for Pennsylvania's Medicare beneficiaries. The Pennsylvania Department of Aging created APPRISE to help citizens with Medicare understand their health insurance options so they can make informed decisions about which plan is best for them.
The topic for the June 21 Lunch & Learn is "The Medicare Appeals Process." The presentation will define and describe a Medicare appeal; what grievances can be appealed; how and when to initiate an appeal; and the specific steps in the appeal process. Presenters will also look at the issue of In-Patient verses Observation status for hospital provided services provided under Medicare.
Anyone interested in attending should R.S.V.P. to Bill McKendree at mckendreew@fswp.org or 412-661-1670, ext. 645.

Variety – the Children's Charity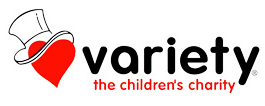 Variety - the Children's Charity provides children with disabilities unique programs, experiences, and equipment so they may live life to the fullest and not be left out, left behind, or excluded. Variety offers three adaptive equipment programs to eligible kids with disabilities, including: "My Bike" that provides individually tailored adaptive bikes; "My Stroller" that provides customized adaptive strollers for mobility and safety; and "My Voice" that provides communication devices with a prescribed communication app. Each program serves eligible children ages 4 – 21.
If you have a child with a documented mental, physical or sensory disability and are interested in learning more about Variety's programs, please visit them online at www.varietypittsburgh.org or call 724-933-0460.
Did You Know…
Did you know that in just over five and a half years nearly $3.7 million worth of equipment including roughly 2,500 adaptive bikes, adaptive strollers, and communication devices have been sponsored for kids?

Italian StrEAT Festival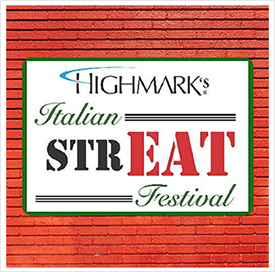 The Downtown CDC is hosting the 2nd Annual Highmark Italian StrEAT Festival on July 7-8. The Festival will span across two weekend days and will be located between 6th and 9th Streets on Penn Avenue in Downtown Pittsburgh.
From noon – 8 p.m. each day, take a walk through the Festival and experience the tastes, sights, and smells of Italy! The Festival will feature live shows by local Pittsburgh bands and performers, cooking demonstrations by local chefs, Italian wine, a bocce court, raffles, kids activities, and much more. Admission is free.
The Italian Festival brings a vibrant cultural event to Downtown Pittsburgh that benefits the community and provides an opportunity to learn more about the rich Italian and Italian American Heritage that has long been a part of Southwestern Pennsylvania. For more information on vendors and volunteer opportunities please visit www.highmarkstreatfestpgh.com.

Fontana Fact
The summer solstice always occurs between June 20 and June 22, but because the calendar doesn't exactly reflect the earth's rotation, the precise time shifts slightly each year. This year, the sun will reach its greatest height in the sky for the Northern Hemisphere on June 21 at 12:38 P.M.

Offices of State Senator Wayne D. Fontana
Brookline District
932 Brookline Blvd.
Pittsburgh, PA 15226
Phone: 412-344-2551
Weekdays – 9 am – 5 pm
Harrisburg
543 Main Capitol | Box 203042
Harrisburg, PA 17120
Phone: 717-787-5300
Fax: 717-772-5484
Weekdays – 8:30 am – 5 pm
Kennedy Township
Kenmawr Plaza
524 Pine Hollow Road
Kennedy Twp, PA 15136
Phone: 412-331-1208
Weekdays – 10 am – 4 pm

Beechview Satellite
1660 Broadway Avenue
Pittsburgh, PA 15216
By Appointment
Northside (Mobile Office)
Carnegie Library | Allegheny Branch
1230 Federal Street
Pittsburgh, PA 15212
By Appointment