"Clean Slate" Legislation Signed into Law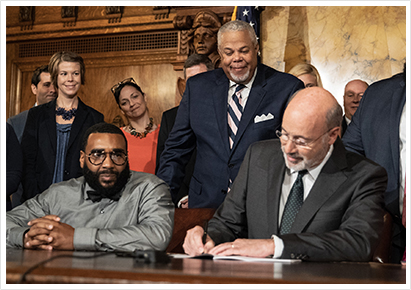 Nearly 1 in 3 Pennsylvania adults has some type of criminal record. Even minor crimes committed like under-age drinking or loitering can affect opportunities many years down the road in areas like education, employment and housing. The good news is that the commonwealth has taken a major step forward by becoming the first state in the nation to enact a "clean slate" law which will seal nonviolent criminal records after a decade.
Act 56 of 2018 allows an individual to petition the court for their records to be sealed if a person has been free from conviction for 10 years for a summary offense that resulted in a year or more in prison and they have paid all court-ordered financial debts. The act also allows the automatic sealing of records for a second or third-degree misdemeanor that is punishable by up to a two-year prison sentence if the person has been free from convictions for 10 years. The same automatic sealing would take place relating to charges that resulted in non-convictions.
After a record is sealed, it will no longer be available to the public but would still be accessible to law enforcement to perform their duties. Individuals may start to petition the courts to seal their records beginning in January. Automated sealing will begin within two years to allow time for the Pennsylvania State Police and the Administrative Offices of Pennsylvania Courts to make the needed computer changes.
Some examples of the minor crimes that one may have committed to have their record sealed includes low-level retail theft, false swearing on official matters, welfare fraud, defiant trespassing, harassment and disorderly conduct. However, crimes involving guns, sexual assaults/rapes, murder, kidnapping, child endangerment and endangering the welfare of children are not subject to Act 56.
I think many of us would agree that we aren't the same person we were more than 10 years ago. Especially in our youth, we make mistakes and hopefully learn from them. Passage of this law will now give individuals found guilty of low-level, non-violent criminal offenses a fresh start at rebuilding their lives by removing the barrier of a decades-old conviction.

PHEAA Is Mobile!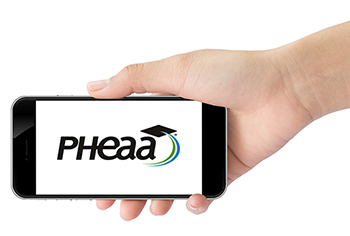 Recent enhancements to Pennsylvania Higher Education Assistance Agency (PHEAA) mobile apps offer convenient security features that take full advantage of new technologies that are incorporated into today's newest mobile devices, such as fingerprint authentication (Touch ID) and facial recognition.
As the Vice-Chair of PHEAA's Board of Directors, I want everyone to know that with PHEAA's mobile apps, users can quickly access their student loan accounts to:
Schedule or cancel a payment

Target payments to different loans

View account summary and loan details, including payment history

Request due date change
Estimate and make loan payoffs
PHEAA's repayment apps benefit from an ambitious update schedule to ensure that they continually meet the evolving needs and expectations of today's student loan borrowers. The apps are currently branded for American Education Services (AES) and FedLoan Servicing, PHEAA's commercial and federal servicing operations, and are available for download on Google Play for Android and the App Store for iOS.
Did You Know…
Did you know that according to a recent survey from The Financial Brand, 41 percent of smartphone owners said that they paid a bill using their bank or credit union's downloadable mobile application in the last 30 days?

Alternative Fuel Transportation Initiatives

I want to remind everyone that the Pennsylvania Department of Environmental Protection (DEP) is accepting grant applications through this Friday for innovative, advanced fuel, and vehicle technology projects that will result in cleaner advanced alternative transportation within the commonwealth. DEP's Alternative Fuels Incentive Grant (AFIG) Program offers funding for the purchase and use of alternative fuels and alternative fuel vehicles.
New this year, AFIG will give priority to projects that include the use of the funded vehicles by emergency personnel in emergency responses, rescues, and evacuations.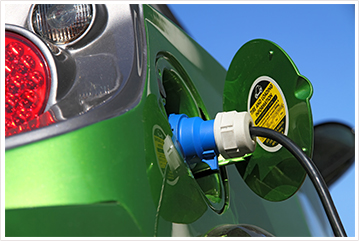 The AFIG Program can assist school districts, municipal authorities, nonprofits, corporations, LLCs, and partnerships registered to do business in Pennsylvania in offsetting the costs of implementing alternative fuel using transportation projects. The AFIG Program is funded by annual gross receipts tax on utilities and this year a total of $5 million is available for grants.
Applications must be submitted online through the Electronic Single Application system at www.esa.dced.state.pa.us. More information on the program can be found by clicking here or by visiting www.dep.state.pa.us.

Slot Machine Revenue Increases in 2017-2018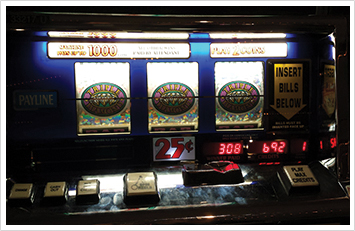 The Pennsylvania Gaming Control Board announced last week that slot machine revenue increased 0.7 percent during the recently completed 2017-2018 state fiscal year, compared to the previous fiscal year. Slot machine revenue was up in seven of the 12 months and totaled $2,352,320,936, approximately $16 million higher than revenue in 2016-17. Tax revenue generated from slot machines during 2017-18 totaled nearly $1.2 billion. To date, since the opening of the first casino in November 2006, revenue from slot machines has totaled $24.8 billion resulting in a tax generation of $13.3 billion.
The state's gaming industry employs over 18,000 people and generates approximately $1.4 billion annually in tax revenue from both slot machines and table games. For more information on gaming in Pennsylvania and to read reports from the Gaming Control Board, please visit them online at www.gamingcontrolboard.pa.gov.

Upcoming APPRISE Lunch & Learn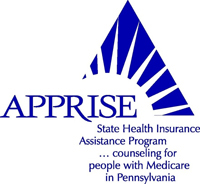 The next APPRISE/Allegheny Link Lunch & Learn event is scheduled for Thursday, July 19 at the Human Services Building, located at 1 Smithfield Street in downtown Pittsburgh. The program will begin at noon with greetings and introductions with the presentation and Q&A session running from 12:15 – 3 p.m.
APPRISE is the State Health Insurance Assistance Program (SHIP) for Pennsylvania's Medicare beneficiaries. The Pennsylvania Department of Aging created APPRISE to help citizens with Medicare understand their health insurance options so they can make informed decisions about which plan is best for them.
The topic for the July 19 Lunch & Learn is "Medical Assistance Programs: Help paying for the costs of healthcare under the Medicare system." Individuals with limited income and assets that are enrolled (or about to enroll) in the Medicare system may qualify for additional benefits that will help with the costs for medical care and/or prescription medications that they receive under Medicare. This presentation will identify and explain the various benefit programs available such as The Medicare Savings Program, Extra Help, and Pace. Presenters will examine the eligibility criteria, application process, and benefits provided by these programs.
Anyone interested in attending should R.S.V.P. to Bill McKendree at mckendreew@fswp.org or 412-661-1670, ext. 645.

Summer Food Program for Children
Children ages 18 and younger can participate in the Allegheny County Summer Food program which began in mid-June. Summer Food will run in over 70 locations in Allegheny County through August. At these locations children can receive a free breakfast and lunch during the summer recess from school. For more information on the program, including information on locations and times, please call the Allegheny County Department of Human Services at 1-800-851-3838. You may also click here to view a listing of locations.

Fontana Fact
The Men's World Cup is currently being played in Russia. The worldwide soccer tournament is played every four years. The first Men's World Cup was held in, and won by, Uruguay in 1930. The tournament did not take place in 1942 and 1946 because of World War II. The first Women's World Cup was held in China in 1991 and is also played every four years, with next year's tournament being held in France. The U.S. women's team has won three World Cup championships, the first tournament in 1991 and then again in 1999 and 2015.

Offices of State Senator Wayne D. Fontana
Brookline District
932 Brookline Blvd.
Pittsburgh, PA 15226
Phone: 412-344-2551
Weekdays – 9 am – 5 pm
Harrisburg
543 Main Capitol | Box 203042
Harrisburg, PA 17120
Phone: 717-787-5300
Fax: 717-772-5484
Weekdays – 8:30 am – 5 pm
Kennedy Township
Kenmawr Plaza
524 Pine Hollow Road
Kennedy Twp, PA 15136
Phone: 412-331-1208
Weekdays – 10 am – 4 pm

Beechview Satellite
1660 Broadway Avenue
Pittsburgh, PA 15216
By Appointment
Northside (Mobile Office)
Carnegie Library | Allegheny Branch
1230 Federal Street
Pittsburgh, PA 15212
By Appointment