New School Safety Programs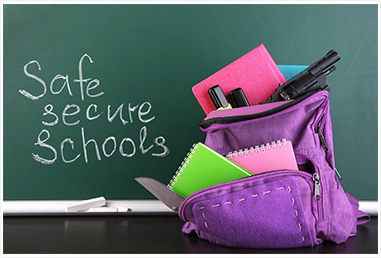 During passage of the Pennsylvania Budget bills, Act 44 was also signed into law, a comprehensive school safety bill that provides a significant amount of new resources to help prevent school violence. For starters, Act 44 creates a School Safety and Security Committee that will be responsible for establishing criteria to evaluate school safety and security and develop safety assessment guidelines which will be reviewed and revised every three years or as needed. A 17-member committee will be made up of appointees from the executive and legislative branch, the attorney general and individuals with expertise in school safety, security and child behavior. The program will be overseen by the Pennsylvania Commission on Crime and Delinquency.
The School Safety and Security Grant Program was also created under Act 44 to distribute $60 million in new funding. Specifically, $52.5 million of the funding will go to schools while $7.5 million is set aside for municipalities and community organizations to undertake anti-violence programs. The grant program will be overseen by the committee to ensure that geographical disbursement of the funding will take place and awarded to meritorious applicants. Each grant must be at least $25,000 per school district annually and school entities will receive no more than 10 percent of the funds available.
School districts can apply once a year for a grant to pay for any of the 22 specific school safety initiatives which include:
Training and compensation for school resource officers and school police officers
Training and compensation for certified counselors
Social workers and school psychologists
Counseling services for students
Staff training to respond to student behavior that may require intervention
Specialized staff and student training programs
Safety and security assessments
Security planning and purchase of security-related technology such as metal detectors
Conflict resolution
School positive behavior support
School diversion programs
Peer helper programs
Curriculum to address violence prevention and safety
Classroom management
Student codes of conduct
Training to do a district assessment of risk factors
Developing research-based violence prevention programs
School district emergency preparedness planning
Systems to identify visitors, students and staff
System to manage student discipline
Trauma-informed approaches to education
Education-based screenings for adverse childhood experiences and programs designed to reduce community violence
Act 44 specifies that school districts will have to complete a survey to measure the school's safety and security preparedness by November 30, 2018. Schools are also required to appoint a safety and security coordinator to oversee school police officers, resource officers and security guards. Employees will be provided with mandatory training on the school's safety and security. Furthermore, the Pennsylvania State Police will establish three risk and vulnerability assessment teams to operate within their regions to conduct school safety and security assessments.
Lastly, Act 44 creates a school threat reporting and monitoring system for students, teachers and community residents to anonymously report any unsafe, potentially harmful, dangerous, violent or criminal activities in schools. The "Safe2Say" program will allow anyone to submit a tip by phone, online or an app directly to the Pennsylvania Attorney General 's Office. At that point, that office would coordinate with local – and if necessary, federal – law enforcement to investigate as well as alert appropriate school officials. The program will cover both emergency and nonemergency reports. This centralized system will hopefully prevent any finger-pointing by the various law enforcement agencies and prevent the ball being dropped or overlooking a tip about a potential safety threat. The new law contains provisions for people who intentionally make a false report.
Safe2Say is modeled after a program established in Colorado in the aftermath of the 1999 mass shooting at Columbine High School. Since the inception of the program, Colorado has received more than 30,000 reports of potentially dangerous situations with over 9,000 reports during the 2016-17 school year alone. At least five other states have created programs like successful Safe2Say.

2018-19 Safe Schools Targeted Grants
The Pennsylvania Department of Education is accepting applications for the 2018-19 Safe Schools Targeted Grants program through July 31. These grants provide for school resource and police officers, safety equipment, and prevention programs/training. Eligible applicants include school districts, charter schools, cyber charter schools, and career and technology centers, as well as police agencies and municipalities. Non-public schools may request funding for school resource officers only.
More information on how to apply online can be found by clicking here or visiting www.education.pa.gov and typing "Safe Schools Targeted Grants" in the Search field.

Funds for Local Signal Light Improvements
Last week I was happy to announce that five local communities will receive a total of more than $4.5 million in state grant funds for roadway signal light improvements. These funds will upgrade traffic signals -- improving safety and reliability. Funded through PennDOT's "Green Light-Go" program, grants are provided to improve the efficiency and operation of traffic signals. Funds are used for a range of operational improvements such as: light-emitting diode (LED) technology instillation, traffic signal retiming, developing special event plans and monitoring traffic signals, as well as upgrading traffic signals to the latest technologies.
The grants include:
Allegheny County -- $3.560 million for improvements to pedestrian facilities at 35 traffic signals in Pittsburgh's central business district;
Bellevue Borough -- $32,000 to install new LED traffic signal heads, new countdown pedestrian signals, and new audible push buttons at the traffic signal at North & South Freemont and Lincoln Avenue;

Carnegie Borough -- $22,640 to update traffic signal timings at the intersection of Main and Jefferson streets;

Crafton Borough -- $704,051 to modernize four traffic signals along Noble Avenue and Crennell Avenue; and

Scott Township -- $304,800 to upgrade seven traffic signals along Bower Hill Road and Greentree Road including complete replacement of a signal at Bower Hill and Vanadium roads, retiming and coordination, a southbound left-turn advance phase for Bower Hill Road at Painters Run, and detection upgrades.
Moving forward, I will continue to seek state funds to help municipalities bolster their transportation infrastructure.

Early Learning Programs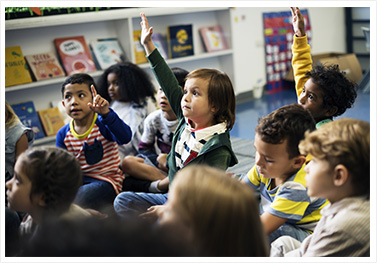 Last week, Governor Wolf announced more Pennsylvania families will have access to high-quality early learning programs, with approximately 2,125 new slots in Pennsylvania Pre-K Counts and 490 new slots in the Head Start Supplemental Assistance Program (HSSAP) being made available. In 2018-19, more than 29,250 children will receive services through PA Pre-K Counts or HSSAP.
Pennsylvania Pre-K Counts provides high-quality pre-kindergarten services to at-risk three- and four-year olds at no cost to families. Children living in families earning up to 300 percent of poverty, or a family of four earning $75,300 annually, are eligible to apply. Pennsylvania Pre-K Counts is offered in school districts, Keystone STARS 3 and 4 child care programs, Head Start programs, and licensed nursery schools.
Pennsylvania's Head Start Supplemental Assistance Program provides state funding to Head Start programs to serve three- and four-year-olds living in families at or below 130 percent of poverty, or a family of four earning $32,630 annually. The programs provide comprehensive education, health, nutrition, and parent involvement services aligned to the federal program requirements.
Families may contact the programs directly to apply. Contact information for Pennsylvania Pre-K Counts, Head Start and other early learning programs can be found by visiting the COMPASS website at www.findchildcare.pa.gov and clicking on "Early Learning and Development Programs," "Find a Provider," "Preschool," and "PA Pre-K Counts" or "Head Start."
For a list of school districts that received grants, please click here.
Did You Know…
Did you know that a 2017 PA Independent Fiscal Office analysis identified an economic impact of $2.15 for each dollar invested at the community level for early learning programs?

Fresh Paint Days in Pennsylvania – Grant Applications
Keep Pennsylvania Beautiful is accepting applications for their Fresh Paint Days Pennsylvania program through July 31. The annual program, held in partnership with Behr and The Home Depot, is designed to provide community groups with paint and painting supplies to enable them to renew a community structure in need of some attention.
Applications and more information about the program are available by clicking here or visiting http://www.keeppabeautiful.org/grants-awards/fresh-paint-days/. Grant winners will be announced in August and all projects must be completed during Fresh Paint Days Pennsylvania in September. Eight awards will be given.

Below are a list of grant criteria and more information about the program.
Available to any tax-exempt group in Pennsylvania. Private property owners or individual applicants cannot apply.
Each application is eligible for up to 20 gallons of exterior paint provided by Behr and a $50 Home Depot gift card for painting supplies.
Only one building per application is allowed. Applicants can submit multiple applications.
Once receiving award notification, applicants must provide proof of liability insurance and signed permission to paint from the property owner.
Required to submit two "before" photos of the intended project.
For more information about the grant program please contact Michelle Dunn at 1-877-772-3673, ext. 113 or mdunn@keeppabeautiful.org.

Summer Food Program for Children
Children ages 18 and younger can participate in the Allegheny County Summer Food program which began in mid-June. Summer Food will run in over 70 locations in Allegheny County through August. At these locations children can receive a free breakfast and lunch during the summer recess from school. For more information on the program, including information on locations and times, please call the Allegheny County Department of Human Services at 1-800-851-3838. You may also click here to view a listing of locations.

VFW Ziti Dinner
The Veterans of Foreign Wars Post 418 in McKees Rocks is hosting a Ziti dinner on Sunday, August 5 to raise money for VFW Veterans banners for Veterans killed in action. The dinner is being held at the VFW Post 418, located at 1242 Chartiers Avenue in McKees Rocks from noon – 7 p.m. For information on tickets please contact Chas Martiz at 412-771-7034 or 412-722-8723.

Fontana Fact
The ruffed grouse was designated the official state bird of Pennsylvania in 1931. This common Pennsylvania state forest bird was a food source for early settlers and was often called the partridge. The bird is typically 15 to 19 inches tall with a wingspan of 22 to 25 inches. The color is two-toned reddish-brown and spotted on the back and yellowish, with dark bars beneath. The ruffed grouse is one of 10 species of grouse native to North America, ranging mostly in regions where snow is an important part of the winter scene.

Offices of State Senator Wayne D. Fontana
Brookline District
932 Brookline Blvd.
Pittsburgh, PA 15226
Phone: 412-344-2551
Weekdays – 9 am – 5 pm
Harrisburg
543 Main Capitol | Box 203042
Harrisburg, PA 17120
Phone: 717-787-5300
Fax: 717-772-5484
Weekdays – 8:30 am – 5 pm
Kennedy Township
Kenmawr Plaza
524 Pine Hollow Road
Kennedy Twp, PA 15136
Phone: 412-331-1208
Weekdays – 10 am – 4 pm

Beechview Satellite
1660 Broadway Avenue
Pittsburgh, PA 15216
By Appointment
Northside (Mobile Office)
Carnegie Library | Allegheny Branch
1230 Federal Street
Pittsburgh, PA 15212
By Appointment