A Need for Restore PA
With the Memorial Day holiday approaching, members of the Pennsylvania General Assembly most likely have the state budget on their minds and the programs and projects they will be advocating for. This time of year is also a reminder about the unpredictability of the warmer weather and the potential damages it can cause in the Pittsburgh region. There is one thing for certain that can help reestablish the infrastructure not only for this district, but for the entire state and that is Restore Pennsylvania.
First introduced to us during Governor Wolf's budget address, this plan would borrow $4.5 billion over the next four years to help pay for a variety of public work projects. These include:

Storm Preparedness and Disaster Recovery – Direct funding to communities for streambank, floodplain restoration, and critical flood controls. Establishment of a disaster relief trust fund to provide financial assistance for victims of events not covered by FEMA. Grants to municipalities to address obligations of municipal separate storm sewer systems (MS4) projects.
Downstream Manufacturing, Business Development, and Energy Infrastructure – Funding to develop natural gas pad-ready locations, emphasizing downstream manufacturers and support for businesses. In addition, grants to help downstream businesses install combined heat and power and micro-grid systems, and direct investment in providing communities and businesses access to natural gas.
Demolition, Revitalization, and Renewal – Financial resources directed towards local land banks for blight acquisition and demolition, as well as brownfield clean-up. Investment in green infrastructure to address maintenance of state parks, preserve working farms, clean abandoned mines, upgrade water and sewer systems, expanded funding of contaminant remediation such as lead in homes and PFAS/PFOA in local water supplies.
Transportation Capital Improvements – Increase opportunities for reliable modes of transportation through creation of Business OnRamp program to enable transportation capacity upgrades, investment in "four-digit" state road repair and maintenance, and public transit system capital projects.
High Speed Internet Access – Grants to fund projects to connect the over 800,000 Pennsylvanians who lack access to robust, reliable, high-speed internet.
The projects will be identified by local stakeholders and evaluated through a competitive process to ensure that high priority, high impact projects are funded and needs across Pennsylvania are met. A proposed severance tax on the natural gas industry will need to be instituted to fund these projects and will be assessed as a fixed amount per thousand cubic feet (MCF) of natural gas served. Additionally, the tax will be sensitive to the natural gas sector. As producer profitability increases due to rising natural gas prices, the severance tax rate will increase as well. If the Restore PA initiative is passed, the proposed severance tax would begin in March 2020.
It is no secret that Pennsylvania is second only to Texas in natural gas production. However, we are the only gas-producing state in the country without a severance tax. Additionally, the commonwealth produces more gas than we consume. In other words, big oil companies have hit the jackpot when it comes to our state and they aren't going anywhere.
Governor Wolf has proposed a severance tax every year since he has been in office with no significant movement on his various proposals. These billion-dollar oil companies are taking our resources and using their profits to lobby against such proposals instead of investing back into Pennsylvania and the communities we live in.
Well enough is enough already. Elected officials can only do so much to upgrade our transportation infrastructure or find solutions to landslides or flooding issues without raising taxes. Restore PA is the funding answer to many of our region's remediation and redevelopment projects and I encourage you to reach out to key elected officials and tell them this is a priority for you too.

Offices Closed
All Senate offices are closed today for Election Day. My offices will re-open as scheduled tomorrow, Wednesday, May 22.
All Senate offices will be closed next Monday, May 27 in observance of Memorial Day. My offices will re-open as scheduled on Tuesday, May 28.

Election Day Information

Today is Election Day! For any questions related to voting, I encourage everyone to visit www.votespa.com. The website offers information on voting rights, answers to frequently asked questions, and provides you with the ability to confirm your registration and much more.
Locate Your Polling Place
If you are not sure where to vote today, or wish to confirm your polling place, Allegheny County and the Pennsylvania Department of State offers a simple-to-use online Polling Place locator. Click on the previous link to get started. Simply enter your county, municipality, house number and street name. Once you have entered that information, your polling place address will be displayed.
If you feel your information is inaccurate in any way or have any further questions regarding your polling place or ballot, please call 412-350-4500.
Polling Place Changes
There are 27 polling place locations in Allegheny County that have changed since the November 2018 General Election. Voters affected will be notified by letter from the Elections Division and notices will be posted at the old polling locations today to redirect voters to the new locations.
The following are locations in the 42nd Senatorial District that have changed:
Municipality
Ward
District
New Location
Carnegie
2
3
Andrew Carnegie Free Library & Music Hall
300 Beechwood Avenue, Carnegie, PA 15106
Carnegie
2
4
Andrew Carnegie Free Library & Music Hall
300 Beechwood Avenue, Carnegie, PA 15106
Pittsburgh
26
12
Perry Traditional Academy Annex
3875 Perrysville Avenue, Pittsburgh PA 15214
Pittsburgh
26
13
Perry Traditional Academy Annex
3875 Perrysville Avenue, Pittsburgh PA 15214
Pittsburgh
26
15
Perry Traditional Academy Annex
3875 Perrysville Avenue, Pittsburgh PA 15214
Pittsburgh
30
1
Knoxville Middle School, Georgia Avenue
324 Charles Street, Pittsburgh, PA 15210
Pittsburgh
30
4
Maranatha Cristo Viene Church
185 Knox Avenue, Pittsburgh, PA 15210
How to Register Election Day Complaints
Any registered voter who wishes to file a complaint about alleged election law violations can do so online by visiting www.votespa.com and clicking on the "Election Complaints" tab. The voter will be asked to enter their first and last name, address, county of residence and date of birth to ensure they are a registered voter. Once submitted, these complaint forms will be directed to the county election board in the county in which the voter making the complaint resides.
In Allegheny County, written statements of complaint are available at all polling places and the County Board of Elections. You may also call 1-877-VOTES-PA (1-877-868-3772) to obtain a complaint statement or visit www.votespa.com.

Upcoming Real ID Information Session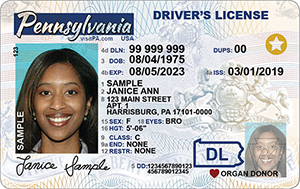 I will be hosting another Real ID Information Session with Rep. Adam Ravenstahl and Avalon Borough next Tuesday, May 28 from 6 – 7:30 p.m. I encourage anyone looking to learn more about REAL ID to attend the session which is being held at the Avalon Borough Building, located at 640 California Avenue.
Representatives from PennDOT, Department of Vital Records, Department of Health and Allegheny County Courts will be on hand to answer questions about how to get a Real ID.
As I wrote in the March 5 edition of my News & Views, REAL IDs are now available. If you have questions about how to obtain a REAL ID I hope to see you on May 28.

Table Games Revenue Increases & Sports Wagering Report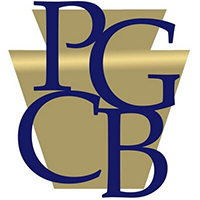 The Pennsylvania Gaming Control Board announced recently that revenue generated from table games in April increased 3.7 percent over April 2018. Total revenue generated from table games in April was more than $77.4 million compared with $74.6 million generated last April. Total tax revenue from table games play during April was $12,457,096 with an average of 1,282 tables in daily operation statewide.
Combined slot machine and table games revenue for April of this year decreased by 1 percent compared to April of last year.
The Gaming Control Board also recently posted April's Sports Wagering Report at www.gamingcontrolboard.pa.gov. The monthly report provides a breakdown of the total handle collected, gross revenue, and taxes paid to the Commonwealth. All eight locations were in operation for the full month of April:
| | | | |
| --- | --- | --- | --- |
| Casino | Handle | Revenue | Tax |
| Rivers Casino | $8,159,827 | $871,753 | $313,831 |
| SugarHouse Casino | $7,920,797 | $781,163 | $281,219 |
| Parx Casino | $6,850,305 | $907,298 | $326,627 |
| Hollywood Casino at Penn National Race Course | $3,923,499 | $361,249 | $130,050 |
| Valley Forge Casino Resort | $3,050,424 | $379,731 | $136,703 |
| Harrah's Philadelphia | $2,718,595 | $282,740 | $101,786 |
| South Philadelphia Race and Sportsbook | $2,603,808 | $441,692 | $159,009 |
| Valley Forge Race and Sportsbook | $1,541,891 | $195,856 | $70,508 |
| Statewide Total | $36,769,145 | $4,221,482 | $1,519,734 |
Tax revenue breakdown:
State Tax (34% of adjusted gross revenue): $1,435,304
Local Share Assessment (2% of adjusted gross revenue): $ 84,430
The state's gaming industry employs about 17,000 people and generates approximately $1.4 billion annually in tax revenue from both slot machines and table games. For more information on gaming in Pennsylvania and to read reports from the Gaming Control Board, please visit them online at www.gamingcontrolboard.pa.gov.

Take Steps to Prevent, Address Arthritis
The Pennsylvania Department of Health is encouraging all Pennsylvanians to be aware of the risk factors and symptoms of arthritis and the steps they can take to prevent it.
There are many different types of arthritis that can affect individuals, including osteoarthritis, gout, rheumatoid arthritis and juvenile arthritis, which affects children. In addition, there are a number of risk factors attributed to arthritis. Some of these can be controlled, while others cannot. Your weight, joint injuries, certain infections and where you work are all controllable risk factors that can prevent arthritis from developing. Certain occupations that require heavy physical activity or repetitive motion, such as factory work, farming, and construction, may increase your risk for getting arthritis.
The risk factors you can't control are age, gender and family history. As you age, the risk of developing arthritis increases. Additionally, women are more likely to develop arthritis than men, and if arthritis is common in your family, you are more likely to develop the condition.
The Department of Aging's Health & Wellness Programs are able to offer programs to help older adults in self-managing chronic conditions, including arthritis. The Department strongly encourages seniors experiencing arthritis symptoms to reach out to their local Area Agency on Aging to see what programs and resources are available to them. Here in Allegheny County, seniors can contact the DHS SeniorLine at 412-350-5460.
Arthritis can attack nearly any joint in the body. It can start in the hands, knees or shoulder and cause the joint to become sore, hard to move and possibly swollen. You might have some form of arthritis if you have:
Lasting joint pain
Joint swelling or stiffness
Warmth and redness in a joint
Tenderness or pain when touching a joint
Problems using or moving a joint normally
If you have symptoms of arthritis, it's important to see your doctor as soon as possible. Only a doctor can tell if you have arthritis or a related condition and can provide you with treatment information. Before suggesting treatment, your doctor will ask questions about your symptoms and do a physical exam. You may also be asked to have x-rays or laboratory tests done.
More information on arthritis can be found on the Department of Health's website at www.health.pa.gov.
Did You Know…
Did you know according to the Arthritis Foundation conservative estimates suggest that 54 million adults in the U.S. have doctor-diagnosed arthritis?

Grant Opportunity for Archival Records

The Pennsylvania Historical & Museum Commission (PHMC) and the Pennsylvania State Historical Records Advisory Board (SHRAB) are now accepting applications for the Historical & Archival Records Care (HARC) grant program. The application deadline is August 1, 2019.
Funding is available to historical records repositories, such as: historical societies; libraries; universities; local governments; and school districts for collections care, including surveying; inventorying; preserving; arranging; and describing historical records significant to Pennsylvania, as well as for records reformatting and equipment.
Applicants may apply for up to $15,000 with a 50/50 cash or in-kind match. Smaller grants in amounts up to $5,000 are available with no match required. Funding is provided by PHMC.
The HARC program is designed to improve the preservation of historically valuable records. Grants will be awarded based on a competitive review of the application by a sub-committee of the SHRAB. Applicants are required to use the web-based electronic grant application process (eGrant). For grant program guidelines and eGrant application instructions, visit PHMC online at www.phmc.pa.gov and click on "Grants and Funding" under the "Preservation" tab on the top Navigation Bar. Click on the "Records Care Grants" navigation button to learn more about the program.
The Pennsylvania Historical & Museum Commission is the official history agency of the Commonwealth of Pennsylvania. The State Historical Records Advisory Board (SHRAB) operates under federal regulations governing the National Historical Publication and Records Commission (NHPRC) and serves as the central advisory body for historical records planning in the state.

Fontana Fact
May is Asian American and Pacific Islanders Heritage Month. 3.7 percent of all Pennsylvanians identify as either Asian Americans or Pacific Islanders. Governor Wolf established the Governor's Commission on Asian Pacific American Affairs in 2015. The Commission is currently led by Bibhuti Aryal of Pittsburgh.

Offices of State Senator Wayne D. Fontana
Brookline District
1039 Brookline Boulevard
Suite 2
Pittsburgh, PA 15226
Phone: 412-344-2551
Weekdays – 9 am – 5 pm
Harrisburg
543 Main Capitol | Box 203042
Harrisburg, PA 17120
Phone: 717-787-5300
Fax: 717-772-5484
Weekdays – 8:30 am – 5 pm
Kennedy Township
Kenmawr Plaza
524 Pine Hollow Road
Kennedy Twp, PA 15136
Phone: 412-331-1208
Weekdays – 10 am – 4 pm

Beechview Satellite
1660 Broadway Avenue
Pittsburgh, PA 15216
10 a.m. – 3 p.m. – First Tuesday of each month or by appointment