Deadline for Property Tax/Rent Rebate Program – TODAY!
Today is the deadline to submit an application to the Pennsylvania Department of Revenue for the 2018 Property Tax/Rent Rebate Program! Applications are available at my district offices, online at www.revenue.pa.gov or by calling 1-888-222-9190. As always, my staff would be happy to assist you in preparing your application.
The Property Tax/Rent Rebate Program benefits eligible Pennsylvanians age 65 and older; widows and widowers age 50 and older; and people with disabilities age 18 and older. The income limit is $35,000 a year for homeowners and $15,000 annually for renters. Please keep in mind, half of Social Security income is excluded.
Offices Closed
All Senate offices will be closed on Wednesday, Jan. 1 in observance of the New Year holiday. My offices will re-open on Thursday, Jan. 2 as scheduled. I wish everyone a very happy and healthy New Year!
Local Law Enforcement Grants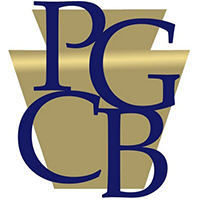 The Pennsylvania Gaming Control Board is accepting applications from local law enforcement agencies in the Commonwealth to receive grant money for the purpose of investigating violations of and enforcement of laws relating to unlawful gambling.
Annually, $2 million is allocated to the Board to award grants to local law enforcement agencies for the purpose of investigating violations of and enforcement of laws relating to unlawful gambling in the Commonwealth. Local law enforcement agencies who are eligible to apply for these grants include:
Municipal and Regional Police Departments
District Attorney Offices
Pennsylvania State Police, when it is the primary enforcement agency in that
municipality
Task Forces of any combination of the above agencies
College and University Police Departments
The inclusion of college and university police departments as local law enforcement agencies as eligible applicants in the program is new and has been added in recognition of the role these entities may play in combatting illegal gambling on higher education campuses.
Funding of the Local Law Enforcement Grant program had been discontinued as a result of the reallocation of those funds to the Casino Marketing and Capital Development Account in Section 1407.1 of the Gaming Act. The State Supreme Court invalidated the diversion of funds to that account in 2019, resulting in the funds again being available for distribution to eligible local law enforcement agencies.
The Board's Program Guidelines and Application Form are available on the Board's website at https://gamingcontrolboard.pa.gov/, or by contacting Denise Miller-Tshudy, Senior Counsel at 717-703-2562 or dmillertsh@pa.gov. Applications are due Jan. 21, 2020.
New Senior Citizen ConnectCards
The Port Authority of Allegheny County continues to issue new Senior Citizen ConnectCards and my office can assist. The new cards will replace the current blue or yellow PA Senior Transit ID cards and will have a photo of the cardholder on the card. These new cards will enable the user to ride Port Authority and other public transit vehicles for free across the Commonwealth of Pennsylvania.
Please note that effective January 1, 2020, seniors will no longer be able to use a Medicare ID card to ride free on Port Authority buses, inclines or light rail vehicles. The Port Authority will continue to accept blue or yellow PA Senior Transit ID cards indefinitely, but customers are encouraged to get the new ConnectCard.
Both my Brookline and Kennedy Township offices are equipped to help seniors get their new cards. Simply visit either office and bring with you ONE valid document that shows proof-of-age. This includes a driver's license or state-issued photo ID card, birth certificate, PACE ID card, or passport to name a few. My staff will enter your information into Port Authority's system and upload your photo and a copy of your proof-of-age document.
Upon receiving the information from my office, the Port Authority will produce a new Senior Citizen ConnectCard and then mail the card to my office where you can return to pick up the card. New cards should take a couple weeks to arrive at my office from the time Port Authority receives the information. When you return to get your new card, please bring with you your current senior bus pass so we can exchange it for your new ConnectCard.
Anyone age 65 or over is eligible to receive this new card and ride Port Authority and other public transit vehicles for free.
LIHEAP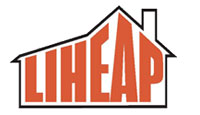 The Pennsylvania Department of Human Services (DHS) began accepting applications for this season's Low Income Home Energy Assistance Program (LIHEAP) on Nov 1. The program helps low income families pay their heating bills. You can apply and check the status of your application on the state's COMPASS website (www.compass.state.pa.us). You can also pick up an application in my district offices or download one yourself from the DHS LIHEAP website. Completed paper applications should be returned to the Allegheny County Assistance Office, located at 5947 Penn Avenue, 4th Floor, Pittsburgh, PA, 15206.
Funding for LIHEAP is provided by the federal government and eligibility is based on the Federal Poverty Income Guidelines. The income limits for this season are as follows:
| | |
| --- | --- |
| Household Size | Income Limit |
| 1 | $18,735 |
| 2 | $25,365 |
| 3 | $31,995 |
| 4 | $38,625 |
| 5 | $45,255 |
| 6 | $51,885 |
| 7 | $58,515 |
| 8 | $65,145 |
| 9 | $71,775 |
| 10 | $78,405 |
After your application is received you will receive a written notice explaining your eligibility and the amount of assistance you will receive. Payments are generally sent directly to a utility company or fuel provider and will be credited to your heating account. Crisis grants may also be available if you have an emergency situation and are in jeopardy of losing your heat. For more information, please contact the LIHEAP hotline at 1-866-857-7095.
Christmas Tree Recycling Programs

Allegheny County is again offering its annual Christmas Tree Recycling Program this year. County residents may drop off Christmas trees through Tuesday, Jan. 14 at all nine regional parks from 8 a.m. – dusk. All lights, decorations, tinsel and stands must be removed from trees prior to drop-off. Trees will be mulched and used in the county parks. Drop-off locations are:
Boyce Park – soccer fields parking lot
Deer Lakes Park – Veterans Shelter parking lot
Harrison Hills Park – parking lot at intersection of Chipmunk & Cottontail Dr.
Hartwood Acres Park – Mansion parking lot
North Park – Swimming pool parking lot
Round Hill Park – Alfalfa Shelter parking lot
Settlers Cabin Park – Wave pool parking lot
South Park – Wave pool parking lot
White Oak Park – Chestnut Shelter parking lot
The City of Pittsburgh is again expanding its Christmas Tree Recycling Program this year by providing 12 drop-off locations for live trees through Jan. 26. The program empowers residents to have their trees recycled rather than sent to a landfill, which happens when they are placed at the curb. Trees collected this winter will again be chipped into pine mulch and made available to the public for free this spring.
Three Department of Public Works sites are available year-round for yard debris (including tree) drop-off, from 8 a.m.-1 p.m. Monday through Saturday. They are:
Hazelwood
3rd Division of Public Works
Melanchton Ave. off 5200 block of 2nd Ave.
412-422-6524
Homewood West
2nd Division of Public Works
North Dallas Ave. at Hamilton Ave.
412-665-3609
Elliott
5th Division of Public Works
1330 Hassler St. off Herschel & Steuben Streets
412-937-3054
The nine other drop-off locations will be open 24 hours a day through Jan. 26. They are:
Friendship
Baum Grove Parklet
400 Roup Ave. (off Fairmont Ave.)
Pittsburgh, PA 15232
Deutschtown
Sue Murray Swimming Pool Parking Lot
Corner of Cedar & Stockton Aves.
Pittsburgh, PA 15212
Brookline
Brookline Recreation Center
1400 Oakridge St.
Pittsburgh, PA 15226
Brighton Heights
Jack Stack Parking Lot
600 Brighton Woods Rd.
Pittsburgh, PA 15212
Squirrel Hill South
Prospect Dr. Roundabout in Schenley Park
Pittsburgh, PA 15217
Highland Park
Highland Park Volleyball Ct. Parking Lot
Pittsburgh, PA 15206
Oakwood
Oakwood Park Ball Field at Noblestown Rd.
Pittsburgh, PA 15205
Southside
Riverfront Park Lower Parking Lot
Pittsburgh, PA 15203
Middle Hill/Terrace Village
Kennard Park at Kirkpatrick and Reed St.
Pittsburgh, PA 15213
Did You Know…
Did you know that last year Allegheny County received approximately 3,500 trees that were mulched and used throughout the park system's 12,000 acres and the city collected more than 21 tons of trees at their 10 drop-off locations?
First Night
The Pittsburgh Cultural Trust is once again producing First Night Pittsburgh tonight! This year's celebration marks the 26th anniversary of First Night Pittsburgh and the 17th as a production of the Cultural Trust. As the largest single-day celebration in the region, First Night provides exciting and family-friendly activities to ring in the New Year, offering more than 100 events at indoor and outdoor locations within the 14-block Cultural District.

Culminating with the city's Countdown to Midnight and raising of the Future of Pittsburgh Ball, the six-hour celebration sprawls downtown's renowned Cultural District — inside theaters, galleries, and unique spaces and along city streets on outdoor performance stages. Acclaimed national artists and Pittsburgh's vibrant artist community ring in the new year for revelers with live music, dance, theater, visual arts, comedy, magic, kids' activities, and a signature parade along with two Zambelli Fireworks displays at 6 p.m. and midnight.
To view the many activities taking place during First Night and for a full schedule of events, shows and entertainment and information on how to purchase all-access buttons please visit www.firstnightpgh.org.
Fontana Fact
Since Pennsylvania launched online voter registration in August 2015, more than 1.5 million people have registered or made changes to their registration at register.votesPA.com. In order to vote in the April 28, 2020 Primary Election, you must be registered by April 13, 2020.
Offices of State Senator Wayne D. Fontana
Brookline District
1039 Brookline Boulevard
Suite 2
Pittsburgh, PA 15226
Phone: 412-344-2551
Weekdays – 9 am – 5 pm
Harrisburg
543 Main Capitol | Box 203042
Harrisburg, PA 17120
Phone: 717-787-5300
Fax: 717-772-5484
Weekdays – 8:30 am – 5 pm
Kennedy Township
Kenmawr Plaza
524 Pine Hollow Road
Kennedy Twp, PA 15136
Phone: 412-331-1208
Weekdays – 10 am – 4 pm

Beechview Satellite
1660 Broadway Avenue
Pittsburgh, PA 15216
10 a.m. – 3 p.m. – First Tuesday of each month or by appointment