Statute of Limitation Legislation
I stood with 17 members from the Pennsylvania Senate Democratic Caucus last week to announce a bill that would abolish the statute of limitations for sexual abuse, assault and misconduct. As you may recall, last year Senate Bill 261 was drafted with amendments as a response to Attorney General Josh Shapiro's grand jury report regarding the abuse by 300 priests of thousands of minors in the Roman Catholic Church that had taken pace for decades. The House of Representatives worked quickly to pass this measure that would have created a two-year "window of opportunity" opening by extending the statute of limitations for civil abuse claims as well as raising the cutoff age – from 30 to 50 years old – when victims could bring civil litigation against the accused abusers. To my great dismay, many members of the majority party in the Senate were unwilling to bring SB 261 up for a vote citing legal exposure and costs as well as the retroactivity component being potentially unconstitutional.
There are several new approaches the General Assembly is taking this year to try to finally get something accomplished. The bill I am a co-sponsor of, Senate Bill 540 (SB 540), amends Title 42 (Judiciary and Judicial Procedures) to:
Eliminate the criminal and civil statute of limitations (SOL) for sexual abuse, assault and misconduct victims whose abuse happened at any age;
Provides a 2-year civil window to revive previously expired SOL claims, and;
Also provides a 6-month delay to the window in which survivors who wish to voluntarily settle their claim outside the court system are able to do so.
At the same time, the House successfully passed two bills last week on this issue. While similar in intent, the main difference between the Senate version and the two companion House bills is that the House bills split the reform efforts into two separate measures. House Bill 962 (HB 962) would eliminate the criminal statute of limitation for child sexual abuse crimes going forward. Under its provisions, future victims of abuse would have until age 55 to file lawsuits. Currently, victims have until age 30 to pursue civil lawsuits and until age 50 to file criminal suits.
On the other hand, House Bill 963 (HB 963) would launch a referendum seeking to amend the Pennsylvania Constitution to revive expired statute of limitations. Such an amendment would pave the way for a two-year retroactive window for victims who have "timed out" of the legal system because of expired status, which has been one of the main obstacles in previous efforts to reform the SOL.
Many, including myself, the state's Attorney General and Governor, believe that a constitutional amendment to establish a retroactive window is no longer necessary, especially since several other states, including New York and New Jersey, have done so already. Another argument against the two-bill split and HB 963 in particular is that a constitutional amendment is a very time-consuming process and can take between two and three years before Pennsylvania can achieve real change on this critical issue. Victims are demanding and deserve recourse sooner.
I have said it before and I will say it again: The Republican Party have and will continue to throw any obstacle and barrier in the faces of the victims to prevent a full account of what has happened to them. The General Assembly should be standing up for the innocent and no longer protecting the perpetrators and institutions of these heinous crimes. We should be bending over backwards to make sure right and just laws are passed so that these actions never take place in Pennsylvania again and if they do, survivors have every tool available to them to expose the offenders and grant justice for the victims.

Stronger Than Hate Day
On Wednesday, April 10 I was honored to attend a joint session of the General Assembly that designated April 10, 2019 as "Stronger Than Hate Day" in Pennsylvania.
As you know, our city encountered hatred in its worst form on October 27, 2018 when 11 innocent worshipers lost their lives at the hands of a hate-filled individual. We still mourn the victims of that senseless tragedy: Joyce Fienberg; Richard Gottfried; Rose Mallinger; Jerry Rabinowitz; Cecil Rosenthal; David Rosenthal; Bernice Simon; Sylvan Simon; Daniel Stein; Melvin Wax; and Irving Younger.
In the immediate days and weeks that followed the shooting at Tree of Life synagogue in Squirrel Hill, our city mourned, we thanked the heroic actions of law enforcement and first responders, we cried, we remembered, and we tried to come to grips with what happened, why it happened and what we can do to ensure something like this does not happen ever again.
What also happened during that dark time was our city and its people came together and showed that our community is "Stronger Than Hate." Moving forward, we remain "Stronger Than Hate." We owe it to the victims of this tragedy to continue overcoming hatred in our communities with kindness and practicing tolerance over intolerance. Together through our actions, we will remain "Stronger Than Hate."

Offices Closed
All Senate offices will be closed in observance of Good Friday, this Friday, April 19. My offices will re-open as scheduled on Monday, April 22.

Real ID Information Session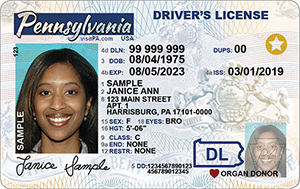 I encourage anyone looking to learn more about REAL ID to attend an Information Session that Rep. Dan Deasy and I are hosting. The REAL ID Information Session is scheduled for Thursday, April 25 from 6:30 – 8 p.m. at the Crafton Borough Community Center, located at 140 Bradford Avenue. Representatives from PennDOT, Department of Vital Records, Department of Health and Allegheny County Courts will be on hand to answer questions.
As I wrote in the March 5 edition of my News & Views, REAL IDs are now available. If you have questions about how to obtain a REAL ID I hope to see you on April 25.

Upcoming Shredding Events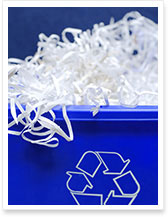 I want to alert everyone about three upcoming shredding events. On Saturday, May 4, along with Rep. Dan Deasy and Crafton and Ingram Boroughs, we will be holding a shredding event from 8 – 11 a.m. (or until trucks are full) in the parking lot at Crafton Park, located at 167 W. Steuben Street. The following week, Saturday, May 11, in conjunction with Rep. Deasy and Green Tree Borough, a shredding event will be held in the parking lot at Green Tree Park, located at 905 Green Tree Road, from 8 – 11 a.m. (or until trucks are full). Documents at both events will be shredded on-site by a reputable and bonded company. All papers must be loose, no binder clips or paper clips, and documents cannot be in binders.
At both shredding events, the Allegheny County Sheriff's Office will be present to collect any unused/unwanted prescription medications that will be disposed of safely as part of their Project D.U.M.P.
Additionally, on May 11, along with Rep. Adam Ravenstahl and Rep. Sara Innamorato, we will be hosting a shredding event in Lawrenceville at the Busy Beaver parking lot, located at 4743 Plummer Street. Papers must be loose, with no binder or paper clips and documents cannot be in binders. There is a 5 bag/box limit at this event.
With consumer fraud and identity theft continuing to be an issue, we are hosting these events to not only to raise awareness and promote prevention, but also to provide individuals with the opportunity to have unneeded, confidential documents destroyed free of charge. You may bring documents that contain personal information such as social security numbers, credit card numbers and bank account numbers.
Did You Know…
Did you know that according to a 2018 online survey by The Harris Poll, nearly 60 million Americans have been affected by identity theft?

Property Tax/Rent Rebate Program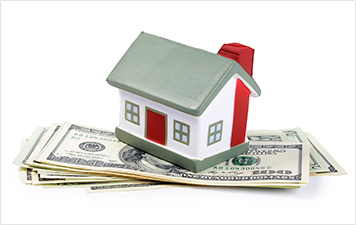 I want to remind everyone the Pennsylvania Department of Revenue is accepting applications for the 2018 Property Tax/Rent Rebate Program. If you filed a paper rebate last year, you should receive an application in the mail. Applications are also available at my district offices, online at www.revenue.pa.gov or by calling 1-888-222-9190. As always, my staff would be happy to assist you in preparing your application.
The Property Tax/Rent Rebate Program benefits eligible Pennsylvanians age 65 and older; widows and widowers age 50 and older; and people with disabilities age 18 and older. The income limit is $35,000 a year for homeowners and $15,000 annually for renters. Please keep in mind, half of Social Security income is excluded.
Applications are due to the Department of Revenue by June 30 and rebates will be distributed beginning July 1. The program is funded by the Pennsylvania Lottery and revenue from slots gaming.

Department of Aging Launches New Online Volunteer Sign-Up Form
The Pennsylvania Department of Aging has launched a new online volunteer sign-up form for recruiting volunteers to serve older Pennsylvanians. April is recognized as National Volunteer Month and, with more than three million individuals age 60 and over, a thriving volunteer network is essential for the delivery of aging services.
There are many opportunities statewide for volunteers through Pennsylvania's 52 Area Agencies on Aging (AAA), including:
APPRISE – Medicare Insurance Counseling
Long-Term Care Ombudsman
Home-Delivered & Congregate Meals
Senior Companion Program
Foster Grandparent Program
Retired Senior Volunteer Program
Family Caregiver Support Program
Health & Wellness
Senior Community Centers
After the department receives completed volunteer sign-up forms, it allocates them to the appropriate AAA. If there is no need in a given county, the department will work with neighboring counties to place volunteers who've indicated they are willing to travel.
To learn more about volunteer opportunities with the Pennsylvania Department of Aging or to complete a sign-up form please click here or visit www.aging.pa.gov.

Fundraiser for Addiction Recovery Ministry
Everyone is welcome to attend the Royal Princess High Tea on Saturday, May 4 from 12:30 – 3 p.m. at St. Pamphilus Social Hall, located at 1000 Tropical Avenue in Beechview. Tickets include specialty teas, scones and dainty treats. There will be fun activities with real princesses and a life-sized Cinderella carriage. Attendees are encouraged to dress in a princess costume or best hat. The proceeds from this fundraiser benefit Addiction Recovery Ministry. For more information or to order tickets online, please visit www.addictionrecoveryministrypittsburgh.org/events. Questions can be directed to Rosemarie at 412-218-5410 or Julie at 412-888-7417. Learn more about Addiction Recovery Ministry by visiting them at www.addictionrecoveryministrypittsburgh.org.

Fontana Fact
With April being National Library Month, what better time to point out the State Library of Pennsylvania. The primary role of the State Library of Pennsylvania is to collect, preserve and provide access to materials for, by and about Pennsylvania for the information and research needs of all branches of state government, libraries and the public. The State Library of Pennsylvania was created in 1745 and its first State Librarian was Benjamin Franklin.

Offices of State Senator Wayne D. Fontana
Brookline District
1039 Brookline Boulevard
Suite 2
Pittsburgh, PA 15226
Phone: 412-344-2551
Weekdays – 9 am – 5 pm
Harrisburg
543 Main Capitol | Box 203042
Harrisburg, PA 17120
Phone: 717-787-5300
Fax: 717-772-5484
Weekdays – 8:30 am – 5 pm
Kennedy Township
Kenmawr Plaza
524 Pine Hollow Road
Kennedy Twp, PA 15136
Phone: 412-331-1208
Weekdays – 10 am – 4 pm

Beechview Satellite
1660 Broadway Avenue
Pittsburgh, PA 15216
10 a.m. – 3 p.m. – First Tuesday of each month or by appointment