Package of Bills to Curb Workplace Harassment
Last week I joined Governor Wolf and my fellow House and Senate Democrats to reintroduce a package of bills aimed to curb harassment in the workplace. This legislation is intended to address the all-too-common workplace harassment employees face in the Commonwealth and nationally. The #MeToo movement has provided victims the opportunity to bring their stories forward and educate the public on the pervasiveness of this issue. Now is the time to turn this momentum into action to foster safe, equitable, and accountable workplaces where jobs and promotions are not leveraged for sexual favors or where people are shamed for their background or identity.
The Pennsylvania Human Relations Act requires the Pennsylvania Human Relations Commission to issue a fair employment practices notice to employers to post in the workplace for purposes of providing employees with information regarding workplace harassment and discrimination. However, the Act does not require that the notice include explanations or examples of the types of behaviors and comments that constitute unlawful discrimination or harassment under the law. The Act also fails to require employers to provide interactive training regarding discrimination, harassment and retaliation to all employees and supervisors.

Many advocates and law firms specializing in workplace harassment policies suggest that in order to improve workplace harassment policies and employer-employee safety, employers should provide better training and notices regarding what constitutes discrimination and harassment. By having more thorough explanations and case examples, staff will better understand which acts would constitute a violation.

For this reason I have once again reintroduced Senate Bill 498 (SB498) this session, a bill that would require employers covered under the Pa. Human Relations Act to provide interactive, training for all employees with explanations and examples of different acts that would constitute unlawful discriminatory, harassing or retaliatory conduct. Furthermore, my legislation will require the Commission's fair employment practices notice to include descriptions of discrimination, harassment and retaliation that violate the law.
The other bills that will soon be reintroduced to help end workplace harassment include:
Sen. Tartaglione – Under the current law of the Human Relations Act, independent contractors are limited to individuals that have a license from the Bureau of Occupational and Professional Affairs and unpaid interns are not considered employees. This bill will expand protection from discrimination to all independent contractors and unpaid interns.


Sen. Brewster – Requires lobbyists to receive biennial training on the prevention of discrimination and harassment as a condition of initial and ongoing registration with the Department of State.


Sen. Williams - Currently, domestic workers employed in a home or personal residence in Pennsylvania are exempted from critical protections which cover the majority of working residents. This bill would extend the Act to include domestic workers.


Sen. Haywood – The bill amends the Pennsylvania Whistleblower Law to ensure that all whistleblowers can avoid arbitration by providing them with a right to a jury trial as well as will have up to two years to pursue a claim, instead of the current 6 months. A successful whistleblower may also recover punitive damages for any unlawful, or reckless acts of retaliation or discrimination.


Sen. Farnese - Expands the Human Relations Act to include coverage from four employees to one employee, extends the statute of limitations for filing a complaint, adds the right to a jury trial, provides for punitive damages in the case of malice or reckless indifference, and lastly provides the presumption of attorney fees.


Sen. Blake - Requires employers to adopt written policies and procedures for preventing harassment, discrimination and retaliation.


Sen. Farnese – Under current law, the Pennsylvania Human Relations Act prohibits discrimination in the areas of employment, housing and accommodations based on an individual's race, color, religion, ancestry, national origin, sex, education status, handicap, or disability. This legislation would add an individual's sexual orientation, gender identity or expression to the list of classifications protected.
I am pleased to take part in this bicameral effort to put a stop to workplace harassment. The General Assembly needs to make it clear that there is no place for any form of harassment – and there will be no tolerance for it either. With this legislative package, we are taking strong steps that both send a strong message and back it up with practical changes to how harassment can be prevented, how it should be handled and how victims should be treated. Strengthened by the growing momentum of the #Metoo movement, I am confident we can rally bipartisan support for all these proposals and get a comprehensive workplace harassment package onto the governor's desk.

Five Local Projects Receive $2.25 million in State Funds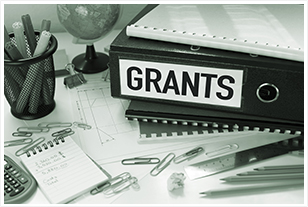 Last week I was proud to announce a total of $2.25 million in state grant funds for five Allegheny County projects.
This state support complements local efforts to improve, redevelop and step up important local projects. I will continue to seek state dollars to help fund and expedite worthy local projects.
The multimodal funds, approved on March 26 by the board of the state's Commonwealth Financing Agency (CFA) program, include:
$327,950 for the Pittsburgh Arena Real Estate Redevelopment, LLC, Lower Hill Development "Freedom Plaza/Pedestrian Walkway"


$275,000 for the Borough of McKees Rocks, McKees Rocks Extension of Intermodal Way


$1.177 million for Forest City Station Square Associates LP, West Station Square Drive Streetscape and Pedestrian Enhancement Project


$95,578 for the Pittsburgh Ballet Theatre, Inc., Denny Square and Liberty Avenue Rehabilitation


$350,000 for the Sports & Exhibition Authority of Pittsburgh and Allegheny County I-579 "Cap" Urban Connector Project
The CFA grant program is funded with revenue from the Pennsylvania Gaming Economic Development and Tourism Fund. In addition to statewide property tax relief, a portion of gaming dollars is used to fund public works and economic development projects.

LIHEAP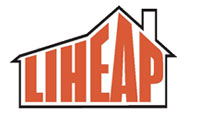 The Pennsylvania Department of Human Services (DHS) is accepting applications for this season's Low Income Home Energy Assistance Program (LIHEAP) through April 12. The program helps low income families pay their heating bills. You can apply and check the status of your application on the state's COMPASS website (www.compass.state.pa.us). You can also pick up an application in my district offices or download one yourself from the DHS LIHEAP website. Completed paper applications should be returned to the Allegheny County Assistance Office, located at 5947 Penn Avenue, 4th Floor, Pittsburgh, PA, 15206.
Funding for LIHEAP is provided by the federal government and eligibility is based on the Federal Poverty Income Guidelines. The income limits for this season are as follows:
| | |
| --- | --- |
| Household Size | Income Limit |
| 1 | $18,210 |
| 2 | $24,690 |
| 3 | $31,170 |
| 4 | $37,650 |
| 5 | $44,130 |
| 6 | $50,610 |
| 7 | $57,090 |
| 8 | $63,570 |
| 9 | $70,050 |
| 10 | $76,530 |
After your application is received you will receive a written notice explaining your eligibility and the amount of assistance you will receive. Payments are generally sent directly to a utility company or fuel provider and will be credited to your heating account. Crisis grants may also be available if you have an emergency situation and are in jeopardy of losing your heat. For more information, please contact the LIHEAP hotline at 1-866-857-7095.
Did You Know…
Did you know all 50 states, the District of Columbia, five U.S. territories, and over 150 tribes and tribal organizations receive LIHEAP grants each year?

New Program Helps Students Make Smart Money Decisions
Recently the Department of Banking and Securities, Pennsylvania Insurance Department, Pennsylvania Higher Education Assistance Agency (PHEAA), and the Pennsylvania Office of the Attorney General joined to announce a new financial literacy program for high school and college students.
The "FinLit Forum" is a conference-style program involving multiple state and non-profit agencies that provides high school and college students with critical financial knowledge to be successful in the next stages of their lives.
The program addresses many "real life" financial issues of young people, including:
Banking Basics
Introduction to Budgeting
Understanding Credit Reports and Scores

Scams and Identity Theft
Insurance101
Financial Aid
Much of the program centers on how decisions a student makes today can have long term impacts on their financial futures.
Schools interested in offering this free program to their students can contact Katrina Boyer, the Department of Banking and Securities' Investor Education Coordinator, at 717-214-5565 or katrboyer@pa.gov. Anyone can contact the Department of Banking and Securities at 1-800-PA-BANKS or 1-800-600-0007 to ask questions or file complaints about financial transactions, companies, or products.

Call to Action
This Thursday marks 51 years since Dr. Martin Luther King, Jr. was assassinated. Dr. King was killed in Memphis, TN standing up for sanitation workers, as he was launching his Poor People's Campaign across America. To help honor his legacy, this Thursday is a Call to Action on the Crisis of Poverty and Economic Insecurity. Events scheduled across the commonwealth will draw attention to the anniversary of Dr. King's death and call for 30 days of action on the issues of poverty and economic insecurity. If you are interested in participating in an event in your neighborhood, please visit www.nationalservice.gov.

Electrical Safety Demonstrations for First Responders
West Penn Power will be hosting two free high voltage electrical safety demonstrations for first responders. The presentations are being held at the Upper St. Clair Public Works Annex, located at 1571 Mayview Road in Upper St. Clair on Tuesday, May 7. Presentations will start at 10 a.m. and 12:30 p.m.
This unique presentation is geared for firefighters, police, OEM/EMA, 911 and municipal workers. The number of attendees is limited so please RSVP to Randy Durr at rdurr@firstenergycorp.com with the name of your group, number planning to attend, and which session you plan to attend as soon as possible. No reservations will be accepted after April 30.

Seton Center Open House
The Elizabeth Seton Center is hosting an informational Open House for Adult Day Services on Saturday, April 6 from 1 -4 p.m. Elizabeth Seton Center is located at 1900 Pioneer Avenue in Brookline. Guests are invited to tour the facility, learn more about Seton Center's Adult Day Services program, what services they offer and about Intergenerational programming. For more information, please contact Judy Gawlas at 412-344-4777 or visit www.setoncenter.com.

Fontana Fact
According to the Corporation for National and Community Service, more than 77.4 million Americans volunteered for various causes in 2018, serving over 6.9 billion hours. In Pennsylvania more than 3.5 million people volunteered in 2018, contributing more than 341 million hours of service.

Offices of State Senator Wayne D. Fontana
Brookline District
1039 Brookline Boulevard
Suite 2
Pittsburgh, PA 15226
Phone: 412-344-2551
Weekdays – 9 am – 5 pm
Harrisburg
543 Main Capitol | Box 203042
Harrisburg, PA 17120
Phone: 717-787-5300
Fax: 717-772-5484
Weekdays – 8:30 am – 5 pm
Kennedy Township
Kenmawr Plaza
524 Pine Hollow Road
Kennedy Twp, PA 15136
Phone: 412-331-1208
Weekdays – 10 am – 4 pm

Beechview Satellite
1660 Broadway Avenue
Pittsburgh, PA 15216
10 a.m. – 3 p.m. – First Tuesday of each month or by appointment