March 2020 Jobs Listing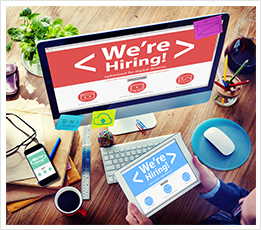 This News & Views Special Edition: JOBS contains a comprehensive listing of available jobs throughout the region. This listing now consists of 124 organizations with a total of well over 15,000 jobs that need to be filled.
When you click on the link for each organization, you will be directed to each company's employment section where you can view open positions and apply online. The open positions in this listing represent blue-collar and white-collar jobs, temporary and permanent, and part- and full-time positions.
I hope this list is helpful in your search. Please feel free to share this with family members or friends who may be in the process of looking for a job.

URA Hiring
The Urban Redevelopment Authority (URA) of Pittsburgh is looking to fill positions in a variety of areas. Open positions include: Program Assistant; Project Development Specialist; Senior Project Development Specialist; as well as internships and other positions.
To view open positions and for information on how to apply, please click here or visit www.ura.org. You may also sign up on the URA's site to join their talent community, to be apprised of openings.

Summer Positions with PennDOT
The Pennsylvania Department of Transportation (PennDOT) is hiring for summer maintenance and summer internships. There are opportunities for college student summer workers, engineering interns, highway maintenance workers, tunnel maintainers, equipment operators, and more. To learn more about available positions and to apply please visit www.penndot.gov and click on the "Employment at PennDOT" tab.

PA CareerLink

Launched in July 2012, PA CareerLink is part of the Pennsylvania Department of Labor & Industry's initiative to transform the landscape of how job-seekers find family sustaining jobs and how employers find the skilled candidates that they need. Through this initiative, a user-friendly, premiere job-matching system has been created to help bridge the gap that currently exists between job-seekers and employers.
Using the PA CareerLink site, job-seekers have the ability to search and apply for job openings across the Commonwealth or narrow it down to their own town. You can create and upload a resume and make yourself available to thousands of employers. PA CareerLink will also recommend jobs for you based on your preferences. One exciting feature is an automatic capture of all of your job-search activities within PA CareerLink. You have the ability to record any outside job-search activities, too.
To get started, visit www.pacareerlink.pa.gov.

State Police Summer Internship Program
The Pennsylvania State Police (PSP) Unpaid College Internship Program is designed to offer an exciting and rewarding experience that introduces college students to the opportunities and disciplines within the law enforcement field. Throughout the program, interns will work alongside department personnel in varying assignments. Interns are exposed to effective problem solving and partnership building skills and gain a better understanding of the day-to-day operations of the department. Internships may occur within a Troop location, Bureau, or Office.
Troop/Bureau internships are at least 160 hours in length and internships with the Governor's Office of Homeland Security are between 120 and 180 hours in length. Summer semester internship applications will be accepted through June 1.
Applicants shall have no adult criminal conviction graded Misdemeanor 2 or higher under PA Title 18 (or its equivalent for out-of-state and federal convictions) and must have a valid driver's license and may be required to drive their personal vehicle to their assigned work location at their own expense.
Applicants must provide a current resume and current transcript along with a cover letter addressed to the Human Resources Manager, Public Safety Delivery Center, specifying the following:
Future career plans
Why the internship is desired
The specific Troop, Bureau, or Office Location for which the internship is requested
Application materials must be submitted via email to: ra-pypsdcinternships@pa.gov.
To learn more about the State Police's Summer Internship Program please visit www.psp.pa.gov and click on the Interns Associates and Trainees tab.

Find a Job, Advance Your Career at ImaginePittsburgh.com
ImaginePittsburgh.com is an award-winning digital hub for exploring careers, industries, employers and learning opportunities. It features more than 20,000 open jobs across the 10-county region, and is updated nightly from more than a thousand corporate websites and jobs boards.

MARCH JOBS LISTING
84 LUMBER – At least 55 full/part-time jobs posted at headquarters & stores in western PA
Founded in 1956, 84 Lumber Company is the nation's leading privately held building materials and services supplier to professional contractors and build-it-yourselfers.
ACE WIRE SPRING & FORM CO., INC. – At least 3 positions currently available
Ace Wire Spring & Form Company, Inc. is a leading spring manufacturer of Compression Springs, Extension Springs, Torsion Springs and Wire Forms since 1939. Their years of experience allow them to offer a wide variety of custom precision springs to clients in many different industries. Their strength comes from their engineers and craftsmen who benefit from free career training within Ace Wire Spring and develop custom solutions needed for a large variety of applications.
ACHIEVA – 43 full/part-time jobs posted in western PA
Achieva provides lifelong support services to people with disabilities and their families in the western Pennsylvania region.
ADVANCE AUTO PARTS – Jobs can be accessed by creating user profile online
Advance Auto Parts is the second-largest automotive aftermarket retailer in the United States with over 3,400 stores and over 50,000 employees.
AEROTECH – At least 18 full/part-time jobs posted in western PA
Since 1970, Aerotech has designed and manufactured the highest performance motion control, positioning tables/stages, and positioning systems for customers in industry, government, science, and research institutions around the world.
ALCOA –12 full/part-time jobs posted in western PA
Alcoa is the world's leading producer of primary aluminum and fabricated aluminum, as well as the world's largest miner of bauxite and refiner of alumina.
ALDI – Applications can be downloaded online
Aldi is a leading global discount supermarket chain founded in 1914 with over 1,300 U.S. locations.
ALLEGHENY COUNTY – At least 138 full/part-time jobs posted
Allegheny County, with a population of approximately 1.3 million, is the second largest county in the Commonwealth.
ALLEGHENY HEALTH NETWORK – More than 1,300 jobs posted in western PA
Allegheny Health Network includes seven hospitals: Allegheny General; Allegheny Valley; Canonsburg; Forbes; Jefferson; Saint Vincent; and West Penn; and more than 200 primary- and specialty-care practices. AHN has approximately 17,000 physicians in every clinical specialty, 17,000 employees, and 2,000 volunteers
AMAZON – At least 57 jobs available in Pittsburgh region
Amazon is committed to helping small businesses and entrepreneurs grow sales and reach new customers. Today, more than 1.9 million businesses, content creators and developers in the U.S. use Amazon products and services to follow their dreams and reach customers.
AMERICAN EAGLE OUTFITTERS – At least 123 full-time jobs posted in western PA
American Eagle Outfitters is an American clothing and accessories retailer based in Pittsburgh, Pennsylvania that targets 15- to 25-year-old males and females, with 900+ retail locations in the U.S. and Canada and an online store.
AMERICAN THERMOPLASTIC COMPANY – To inquire on open positions email hr@binders.com
American Thermoplastic Company (ATC) is a binder manufacturer headquartered in O'Hara Township, PA that opened for business in 1954.
ANSYS – 62 full/part-time jobs posted in western PA
ANSYS is one of the world's leading developers of engineering simulation software, used by product designers and engineers around the world.
ARAMARK – At least 100 full/part-time jobs posted in western PA
ARAMARK is a leader in professional services, providing award-winning food services, facilities management, and uniform and career apparel to health care institutions, universities and school districts, stadiums and arenas, and businesses around the world.
AT&T – At least 17 full/part-time jobs posted in western PA
AT&T Inc. helps millions of people and businesses around the globe stay connected through leading wireless, high-speed Internet, voice and cloud-based services.
AUTOZONE – At least 490 full/part-time jobs posted in western PA
For more than 30 years, AutoZone has been committed to providing the best parts, prices and customer service in the automotive aftermarket industry. Today, AutoZone is the leading retailer and a leading distributor of automotive replacement parts and accessories in the United States.
BAPTIST HOMES – At least 8 full/part-time jobs posted in Mt. Lebanon
Baptist Homes is a faith-based community in Mt. Lebanon that offers independent living, personal care, skilled nursing and rehabilitation services with long- and short-term options for residents of all faiths.
BAYER CORPORATION – At least 30 full-time jobs posted in western PA
Bayer is a global enterprise with core competencies in the fields of health care, nutrition and high-tech materials.
BEST BUY – At least 20 full/part-time jobs posted in western PA
Best Buy is a leading multi-channel global retailer and developer of technology products and services.
BNY MELLON – 342 full/part-time jobs posted in western PA
BNY Mellon is a leading investment management and investment services company, focused to help clients manage and move their financial assets and succeed in the rapidly changing global marketplace.
BRANDING BRAND – At least 5 positions posted. Email resume to recruiting@brandingbrand.com
Pittsburgh-based Branding Brand powers mobile commerce sites and apps for the world's leading retailers, including American Eagle Outfitters, Crate & Barrel, Ralph Lauren, and Sephora.
BUSY BEAVER – Online application available
Busy Beaver, headquartered in Pittsburgh, operates 15 full line home improvement centers in Pennsylvania, Ohio and West Virginia.
BUTLER HEALTH SYSTEM – At least 72 full/part-time jobs in western PA
Butler Health System provides a team of healthcare professionals to provide a high level of care to patients in both their 296-bed facility and their community, through over 20 outpatient locations.
CALGON CARBON – 16 jobs posted in western PA
Calgon Carbon Corporation, a global manufacturer and supplier of activated carbon and innovative treatment systems, provides value-added technologies and services for optimizing production processes and safely purifying the environment.
CARNEGIE MELLON UNIVERSITY – At least 195 full/part-time jobs in western PA
Carnegie Mellon University is consistently ranked as one of the top universities worldwide, providing a competitive education to its students and beneficial work environment for its employees.
CITIZENS BANK OF PENNSYLVANIA – 75 full/part-time jobs in western PA
Citizens Bank of Pennsylvania, part of the Citizens Financial Group, offers banking, savings and other financial services through many branch locations in communities throughout the western Pennsylvania region.
COMCAST – At least 33 full/part-time jobs posted in western PA
Comcast Corporation is one of the world's leading media, entertainment and communications companies.
CONSOL ENERGY – View positions online
A leading diversified energy company in the United States, CONSOL Energy helps generate two-thirds of the nation's power supply.
CVS CAREMARK – View positions online
CVS is the nation's largest pharmacy health care provider, offering a wide range of exciting and fulfilling career opportunities across three business units – MinuteClinic, pharmacy benefit management (PBM) and retail pharmacy.
DCK WORLDWIDE – View positions and upload resume online
dck worldwide is a global commercial construction company dedicated to developing, managing, and building projects around the world.
DICK'S SPORTING GOODS – At least 133 full/part-time jobs posted in western PA
Dick's Sporting Goods is a Fortune 500 American corporation in the sporting goods and retail industries that is headquartered in the Pittsburgh region with over 300 stores throughout the eastern half of the United States.
DOLLAR BANK – 35 full/part-time jobs posted in western Pennsylvania
For 160 years, Dollar Bank has grown to become a large, full service, regional bank committed to providing the highest quality of banking services to individuals and businesses. Today, Dollar Bank operates more than 60 branch offices and loan centers throughout the Pittsburgh and Cleveland metropolitan areas.
DUQUESNE LIGHT – At least 80 full/part-time jobs posted in western PA
Duquesne Light Company provides for the transmission and distribution of electric energy, serving more than half a million customers in southwestern PA.
DUQUESNE UNIVERSITY – At least 37 full/part-time jobs currently posted
Duquesne University is a private, coeducational university founded in 1878 as a Catholic college in downtown Pittsburgh.
EAT'N PARK – At least 950 jobs posted throughout PA
Eat'n Park is a restaurant chain based in Homestead with over 75 locations in OH, PA and WV; it began a half century ago as the first Pittsburgh-area drive-in restaurant with carhops.
EATON CORPORATION – 47 full/part-time jobs in western PA
Eaton Corporation has been serving customers for over 100 years, providing them with safe, quality power management products. With locations throughout the world, Eaton employs over 73,000 people and serves customers in over 150 countries.
ENTERPRISE – At least 51 full/part-time jobs posted in western PA
Enterprise Rent-A-Car offers a wide variety of car leasing, vanpooling, car sharing, and hourly rental programs – and local car rental customers are picked up at no extra cost.
EQT – 2 jobs posted in western PA
EQT has developed smarter and cleaner drilling technologies, enabling them to have grown to be one of the country's largest natural gas producers.
EXCELA HEALTH – At least 224 full/part-time jobs in western PA
Located in the western/southwestern Pennsylvania region, Excela Health's three hospitals provide quality medical care to communities in Westmoreland, Indiana and Fayette counties through an employee base of nearly 6,000 full/part-time and volunteer staff members.
FEDERATED INVESTORS – At least 50 jobs posted in Pittsburgh or in field offices
For more than 50 years, Federated has provided world-class investment solutions.
FEDEX GROUND – At least 33 full/part-time jobs in western PA
FedEx Ground serves the United States and Canada with ground shipping needs that extend both nationally and internationally.
FIREDEX OF PITTSBURGH – Download application online
Fire-Dex® handles the restoration process for commercial and residential properties, including structure and content cleaning.
FIRST COMMONWEALTH BANK – 81 full/part-time jobs posted in PA
With assets of approximately $6 billion, FCB is headquarted in Indiana, PA and operates throughout 15 counties in western and central Pennsylvania.
FIRST NATIONAL BANK – 80 positions posted in PA
F.N.B. Corporation, headquartered in Pittsburgh, is a diversified financial services company operating in six states and three major metropolitan areas.
GAI CONSULTANTS – 10 openings in western PA
Based in Homestead, GAI Consultants, Inc. is an 880-person engineering and environmental consulting firm with over 55 years experience delivering innovative engineering solutions.
GIANT EAGLE – More than 475 full/part-time jobs posted within 50 miles of Pittsburgh
Giant Eagle is one of the largest, privately-owned grocery store chains in the nation.
GOOGLE PITTSBURGH – Apply online
At Google Pittsburgh, they are helping shape some of Google's most important engineering initiatives, from Shopping to Search to Android.
HCR MANORCARE – 74 full/part-time jobs in western PA
HCR ManorCare provides quality services in short-term and long-term care across the United States in over 500 nursing, rehabilitation, assisted living, hospice and home health care centers.
HERITAGE VALLEY HEALTH SYSTEM – At least 165 full/part-time jobs in western PA
Heritage Valley Health System is a $535 million integrated delivery network providing comprehensive health care for residents of Allegheny, Beaver, Butler and Lawrence counties, in Pennsylvania; eastern Ohio; and the panhandle of West Virginia. In partnership with 4,100 employees and more than 630 physicians, Heritage Valley offers a broad range of medical, surgical and diagnostic services at its three hospitals, Heritage Valley Sewickley, Heritage Valley Beaver and Heritage Valley Kennedy; in 55 physician offices; and more than 21 community satellite facilities.
HEINZ HISTORY CENTER – 7 full/part-time jobs in western PA
An affiliate of the Smithsonian Institution, the Heinz History Center is the largest history museum in Pennsylvania with six floors of long-term and changing exhibition space. The History Center's museum system includes the Western Pennsylvania Sports Museum; the Fort Pitt Museum in Point State Park; Meadowcroft Rockshelter & Historic Village, a National Historic Landmark located in Avella, PA; and the History Center's Museum Conservation Center.
HIGHMARK – Over 1,300 full and part-time jobs posted in western PA
Created in 1996 by the consolidation of two Pennsylvania licensees of the Blue Cross and Blue Shield Association, Highmark provides millions of people with the security of quality health insurance and is one of the largest health insurers in the United States.
HOMESERVE – Apply online
HomeServe USA is an independent provider of home repair service solutions. For over a decade, they have helped homeowners protect against the expense and inconvenience of water, sewer, electrical, heating, and cooling home emergencies by managing affordable coverage, and offering a quality service. HomeServe, a Better Business Bureau Accredited Business, serves over 3 million homeowners in the U.S. and Canada, and dedicates itself to being a customer-focused company providing best-in-class emergency repair services through leading utility partners, municipalities and directly to consumers.
HOWARD HANNA REAL ESTATE SERVICES – At least 10 full/part-time jobs in western PA
As one of the largest real estate agencies in the U.S., Howard Hanna Real Estate Services provides customers with residential real estate expertise while providing employees opportunities for growth and advancement.
HRV CONFORMANCE VERIFICATION ASSOCIATES – At least 24 positions available - Submit resume online
HRV offers a highly integrated series of quality assurance and quality control and professional engineering services that span the steel, concrete, paint, electrical, mechanical, and construction industries, covering various arenas including but not limited to bridge and highway, railroad, water and wastewater, power, commercial construction, stadiums, pressure vessels, and oil and gas.
II-VI INCORPORATED – At least 13 full/part-time jobs in western PA
II-VI Incorporated, headquartered in Saxonburg, PA, and its divisions and subsidiaries, utilize expertise in synthetic crystal materials growth, optics fabrication, electronics component manufacture, and more to create high-tech products for a wide range of applications and industries.
INDUSTRY WEAPON – 11 positions open
Founded in 2003 and based in Green Tree, Industry Weapon's mission is to simplify digital media communications for non-technical users.
J.B. HUNT TRANSPORTATION – Open driver and office positions listed online
J.B. Hunt employs more than 14,500 people, and operates a nationwide fleet of 10,000 tractors and 60,000 trailers.
JC PENNEY – At least 75 full/part-time & seasonal jobs posted throughout PA
Today, rooted in its rich heritage, J. C. Penney Company, Inc. is re-imaging every aspect of its business in order to reclaim its birthright and become America's favorite store.
JEFFERSON REGIONAL MEDICAL CENTER – 100 full/part-time jobs in western PA
Jefferson Regional Medical Center provides healthcare services at its Jefferson Hills campus location as well as outpatient centers in Bethel Park, Pleasant Hills, Brentwood, Clairton, Baldwin, Homestead, Squirrel Hill, Belle Vernon, Charleroi and Uniontown.
KENNAMETAL – At least 23 full/part-time jobs in western PA
Headquartered in Latrobe, PA, Kennametal and their 14,000 employees deliver productivity to customers seeking peak performance in demanding environments by providing innovative custom and standard wear-resistant solutions.
KOPPERS –13 open positions in western PA
Koppers is an integrated global provider of products and services used to enhance and modernize the worldwide infrastructure.
KRAFT HEINZ COMPANY – 34 full/part-time job posted in Pennsylvania
The Kraft Heinz Company is the third-largest food and beverage company in North America and the fifth-largest food and beverage company in the world.
KUHN'S MARKET – At least 47 positions open - Universal application online
Kuhn's Quality Foods Markets is a family-owned chain of grocery stores located in the Pittsburgh region.
LIBERTY INSURANCE AGENCY – 3 positions in Scott Township, PA
With locations in Mt. Lebanon, Cranberry and Greensburg, Liberty Insurance Agency provides insurance services to more than 7,000 business and personal clients regionally, nationally, and internationally.
LOWE'S HOME IMPROVEMENT – At least 228 positions available in western PA
Founded in 1946, Lowe's has grown from a small hardware store to the second-largest home improvement retailer worldwide.
MACY'S – Apply online and search for hiring events
Macy's delivers fashion and affordable luxury to customers at more than 800 locations in 45 states, the District of Columbia, Puerto Rico and Guam.
MASCARO CONSTRUCTION COMPANY – Apply using online application
The growth of Mascaro into one of the region's largest contractors is evidence of their success in meeting or exceeding their clients' expectations. This high level of achievement is a direct result of the people employed by Mascaro and the services they provide. All employees, from the trades people to senior management, are committed to the goal of delivering successful projects to their owners.
MATTHEWS INTERNATIONAL – Search online
Matthews International is comprised of two business groups, Memorialization and Brand Solutions.
McDONALD'S – Search online for openings by store
McDonald's is a nationwide fast-food restaurant chain established in 1955.
MEADOWS RACETRACK AND CASINO – Check positions online
The Meadows Racetrack & Casino is located in Washington, PA with off-track betting locations throughout the region.
MERAKEY ALLEGHENY VALLEY SCHOOL – At least 307 jobs posted in western PA
Merakey Allegheny Valley School was established in 1960 to care for children with intellectual and developmental disabilities. Since then Merakey AVS has grown into a multi-faceted organization with programs and facilities serving 800 adults.
MICHAEL BAKER INTERNATIONAL – At least 54 jobs posted in western PA
Founded in 1940, Michael Baker International provides professional engineering and consulting services for public and private sector clients worldwide.
MINE SAFETY APPLIANCES – 59 full/part-time jobs posted in western PA
Established in 1914, MSA is the world's leading manufacturer of safety products designed to protect people throughout the world.
MON VALLEY HOSPITAL – 40 full/part-time jobs posted in western PA
Monongahela Valley Hospital (MVH) is a 226-bed, full-service health care facility with a 220-member medical staff representing more than 40 medical specialties.
MYLAN – 16 jobs posted in western PA
Mylan is one of the world's leading generics and specialty pharmaceutical companies, providing products to customers in approximately 140 countries and territories.
OMNI WILLIAM PENN HOTEL – At least 24 full/part-time positions posted
The Omni William Penn Hotel in downtown Pittsburgh first opened its doors in 1916. The hotel contains 597 guest rooms and suites and has over 52,000 square feet of meeting space.
PARTNERS FOR QUALITY, INC. – At least 24 full/part-time social service positions in Allegheny County
Partners For Quality, Inc. (PFQ) is a local, nonprofit organization providing services and supports to adults with intellectual and developmental disabilities and children with behavioral health challenges. PFQ is the parent Corporation that provides all administrative and oversight services to the following four subsidiaries: Allegheny Children's Initiative; Citizen Care, Inc.; Exceptional Adventures; and Partners For Quality Foundation.
PENNSYLVANIA (COMMONWEALTH OF) – At least 373 full/part-time jobs posted throughout PA
The Commonwealth of Pennsylvania has 46,055 square miles of area and a 2010 population of 12.8 million, ranking 5th in the United States.
PENNSYLVANIA HIGHER EDUCATION ASSISTANCE AGENCY (PHEAA) – At least 50 full/part time jobs posted in Pennsylvania
Created in 1963 by the Pennsylvania General Assembly, PHEAA is one of the nation's leading nonprofit student aid organizations and one of the largest employers in Central Pennsylvania.
PENNSYLVANIA SCHOOL BOARDS ASSOCIATION (PSBA) – 164 full/part-time jobs posted in PA
The mission of the Pennsylvania School Boards Association is to promote excellence in school board governance through leadership, service and advocacy for public education. The PSBA website lists open school administrator positions, principals, teachers, coaches and more with school districts throughout the Commonwealth.
PHILIPS RESPIRONICS – Apply online
Philips Respironics seeks to improve the quality of people's lives through focusing on their health and well-being.
PITT OHIO TRANSPORTATION – At least 10 full/part-time jobs posted in western PA
Headquartered in Pittsburgh, Pennsylvania, PITT OHIO is a transportation solutions provider specializing in trucking services.
PITTSBURGH (CITY OF) – 35 full/part-time jobs posted
Pittsburgh is the second-largest city in the state. Nationally, it is the 22nd-largest urban area in the United States.
PITTSBURGH MERCY HEALTH SYSTEM – Apply online
Pittsburgh Mercy Health System provides quality mental, physical and spiritual healthcare services to those in need through more than 70 locations in the western Pennsylvania region.
PITTSBURGH PUBLIC SCHOOLS – Apply online
Pittsburgh Public Schools provide educational services and future opportunity to City of Pittsburgh youth. Working with the Schools can be a fulfilling and rewarding experience.
PITTSBURGH WATER & SEWER AUTHORITY – 20 jobs posted
Pittsburgh Water and Sewer Authority (PWSA) is a municipal authority in Pittsburgh that is responsible for water treatment and delivery systems in the city, as well as the city's sewer system.
PIZZA HUT – Over 220 full/part-time jobs posted in western PA
Pizza Hut was founded in 1958 and provides pizza at locations all across the country.
PJ DICK TRUMBULL LINDY PAVING – At least 18 positions available in western PA
PJ Dick Trumbull Lindy Paving has built a family of companies, each with distinct skillsets and focus, to master any construction task.
PLUS CONSULTING – At least 7 positions available
Founded in 1999, Plus Consulting is an award-winning, full-service IT firm, headquartered in Carnegie, PA.
PNC – More than 840 full/part-time jobs posted throughout PA
PNC offers a wide range of financial and banking services for all our customers, from individuals and small businesses, to corporations and government entities.
POINT PARK UNIVERSITY – 18 full/part-time jobs currently posted
Founded in 1960, Point Park University is a liberal arts university located in downtown Pittsburgh which boasts an enrollment of over 4,000 full- and part-time students in 85 undergraduate programs and 11 graduate programs.
PPG INDUSTRIES – 102 full/part-time jobs posted in western Pennsylvania
PPG is one of the world's leading coatings and specialty products and services companies, serving customers in construction, consumer products, industrial and transportation markets and aftermarkets; the company has manufacturing facilities and equity affiliates in more than 60 countries around the globe.
PRESBYTERIAN SENIORCARE – At least 70 full/part-time jobs in western PA
Presbyterian SeniorCare serves the western and southwestern Pennsylvania region with quality living and care options for both seniors and patients with disabilities.
PROVIDENCE POINT – At least 16 full/part-time jobs in Scott Township
Providence Point in Scott Township is an independent senior living facility.
QUEST DIAGNOSTICS – Check for positions online
Quest Diagnostics is a corporation based in the United States that provides clinical laboratory services, with international operations and collaborative agreements with various hospitals and clinics.
RITE AID – At least 127 full/part-time jobs posted in western PA
Rite Aid Corporation is one of the nation's leading drugstore chains, operating approximately 4,700 stores in 31 states and the District of Columbia.
RIVERS CASINO – 41 full/part-time jobs posted in Pittsburgh
The Rivers Casino is a casino in Pittsburgh, owned by Holdings Acquisition Co., which opened in 2009.
S&T BANK – At least 25 positions available in western PA
Founded in 1902, S&T Bank provides a full range of financial services to families and businesses across their Pennsylvania, Ohio, and New York footprint.
SCA TECHNOLOGIES – 4 full/part-time jobs posted in western PA
SCA Technologies has provided category sourcing and cost management solutions for over a decade that help industry leaders maximize profits by better managing market, supply and demand volatility.
SCHNEIDER TRANSPORTATION – View positions online
Schneider National, Inc. is a provider of truckload, logistics and intermodal services.
SDLC PARTNERS – email applynow@sdlcpartners.com to apply for open positions
SDLC Partners is a privately held consulting firm that combines operations expertise and thought leadership with technical execution services. Their consulting services are offered in four practice areas: Business Intelligence, IT Effectiveness, Business Transformation, and Technology Delivery.
SIEMENS – 160 full/part-time jobs in western PA
Siemens is a global company that provides energy, healthcare, industry and public technology solutions through an integrated network of services that employs nearly 421,000 people.
SPEEDWAY – Apply for positions online
Speedway is a chain of combination gas stations and convenience stores located in the midwestern United States with over 2,800 locations.
ST. CLAIR HOSPITAL – 273 positions available
St. Clair Hospital serves the western Pennsylvania region with a number of healthcare services provided by its staff of over 2,500 people.
SYNERGY HOMECARE – Apply for positions online
SYNERGY HomeCare is a non-medical home care agency that is hired privately to provide care for the disabled and elderly in the comfort of their home.
SYSTEM ONE – At least 42 jobs available in western PA
System One delivers specialized staffing, workforce solutions and integrated services. They help their clients get work done more efficiently and economically, without compromising quality.
TARGET – Apply online
Minneapolis-based Target Corporation serves guests at 1,782 stores across the United States and at Target.com.
TENDER CARE LEARNING CENTERS – Apply online
Since 1982, Tender Care's mission is to help children prepare for a lifelong love of learning by providing each child a quality early care and educational experience. They seek organizational excellence by providing high quality services that meet or exceed licensing and recognized industry standards.
THE HOME DEPOT – At least 190 full/part-time jobs in western PA
The Home Depot is the world's largest home improvement specialty retailer with stores in all 50 states, the District of Columbia, Puerto Rico, U.S. Virgin Islands, 10 Canadian provinces, and Mexico.
THERMO FISHER SCIENTIFIC – 73 full/part-time jobs in western PA
Thermo Fisher Scientific is the result of a 2006 merger of two well-established scientific instrument companies. Thermo Fisher serves the international science community and has over 35,000 employees.
THE WASHINGTON HOSPITAL – At least 58 full/part-time jobs in western PA
The Washington Hospital provides healthcare services, including orthopedics, neurosciences, cardiac care, women's health and emergency services, for the Washington County area.
UBER – Apply online for driver positions
In addition to helping you get from point A to point B, Uber is working to bring the future closer with self-driving technology and urban air transport, helping people order food quickly and affordably, removing barriers to healthcare, creating new freight-booking solutions, and helping companies provide a seamless employee travel experience.
UNIVERSITY OF PITTSBURGH – More than 1,200 full/part-time jobs posted
Founded in 1787, the University of Pittsburgh is today an internationally recognized center of learning and research.
UNIVERSITY OF PITTSBURGH MEDICAL CENTER – More than 1,500 full/part-time jobs posted in Pittsburgh region
UPMC is an $9 billion integrated global health enterprise that has 54,000 employees, 20 hospitals, 4,200 licensed beds, 400 outpatient sites and doctors' offices, a 1.5 million-member health insurance division, as well as commercial and international ventures.
UPS – At least 29 jobs posted in western Pennsylvania
UPS is a global leader in logistics, offering a broad range of solutions including the transportation of packages and freight; the facilitation of international trade, and the deployment of advanced technology to more efficiently manage the world of business.
UNITED STATES GOVERNMENT – 216 full/part-time jobs in Allegheny County
Working for the United States Government can be a lifelong career opportunity that enables you to help serve your community and country.
UNITED STATES STEEL – 19 full/part-time jobs posted in western PA
United States Steel Corporation, headquartered in Pittsburgh, is an integrated steel producer with major production operations in the United States, Canada and Central Europe and an annual raw steelmaking capability of 31.7 million net tons; the company manufactures a wide range of value-added steel sheet and tubular products for the automotive, appliance, container, industrial machinery, construction, and oil and gas industries.
VINCENTIAN COLLABORATIVE SYSTEM – Submit resume online
Vincentian Collaborative System is a Catholic not-for-profit health care and human services organization that coordinates three senior care communities in the greater Pittsburgh, PA area – Vincentian Home, Vincentian de Marillac and Marian Manor.
WALGREENS – At least 60 full/part-time jobs posted in western PA
The Walgreen Company is an American pharmaceutical company which operates the largest drug retailing chain in the United States. Walgreens is the neighborhood retailer that makes health and happiness simpler, easier and within reach for everyone on a daily basis.
WASTE MANAGEMENT – Search opportunities online
Waste Management partners with customers and communities to manage and reduce waste from collection to disposal while recovering valuable resources and creating clean, renewable energy.
WENDY'S – At least 150 full/part-time jobs posted in western PA
The Wendy's Company is the world's third largest quick-service hamburger company. The Wendy's system includes more than 6,500 franchise and Company restaurants in the U.S. and 27 other countries and U.S. territories worldwide.
WESCO INTERNATIONAL – 43 full/part-time positions posted in western PA
WESCO is a leading distributor of electrical construction products and electrical and industrial maintenance, repair, and operating supplies.
WESTINGHOUSE ELECTRIC – At least 42 full/part-time jobs posted in western PA
Westinghouse Electric Company provides fuel, services, technology, plant design, and equipment to utility and industrial customers in the worldwide commercial nuclear electric power industry.
WHOLE FOODS – At least 18 positions open in western PA
Whole Foods is among the world's leader in natural and organic foods, with 466 stores in North America and the United Kingdom.

Offices of State Senator Wayne D. Fontana
Brookline District
1039 Brookline Boulevard
Suite 2
Pittsburgh, PA 15226
Phone: 412-344-2551
Weekdays – 9 am – 5 pm
Harrisburg
543 Main Capitol | Box 203042
Harrisburg, PA 17120
Phone: 717-787-5300
Fax: 717-772-5484
Weekdays – 8:30 am – 5 pm
Kennedy Township
Kenmawr Plaza
524 Pine Hollow Road
Kennedy Twp, PA 15136
Phone: 412-331-1208
Weekdays – 10 am – 4 pm

Beechview Satellite
1660 Broadway Avenue
Pittsburgh, PA 15216
By Appointment