Police & Community Relations Reform
As our country endures another senseless act of racist violence perpetrated by law enforcement on an African American who pled for his life as it happened, communities nationwide are again crying that enough is enough. And I could not agree more.
That is why in the wake of the Antwon Rose murder in our area, I introduced a legislative package of reform bills along with several of my Democratic colleagues in the Senate to address community and police relations. My particular bill at that time created a countywide Civilian Review Board to oversee police complaints.
We need citizens like so many of the constituents I have heard from to voice that it's time for the majority party in Harrisburg to finally take a serious look at these measures and work to enact meaningful reform. The reality is that the Democrats have written, sponsored and introduced these bills, but we do not control the voting agenda in Harrisburg. Therefore, none of these bills ever get brought up for a vote. I do not see how this isn't a bipartisan issue that everyone can get behind. I'm calling on all those people so desperate for and committed to the changes we need to contact the Republican elected officials in charge to demand reforms be addressed. Another way to get this moving forward and progress the kind of real justice reform, is to encourage everyone to vote and vote for candidates who support these types of measures.
While legislative change is undoubtedly necessary, we cannot simply legislate human behavior or deep-seated racial feelings within a person. Right now, our voices need to be focused on making sure that all the police officers in the George Floyd murder are punished for any and all actions that caused Mr. Floyd's death. There should be consequences for the police actions like there would be for anyone else who committed murder or acted as an accomplice.
Another approach that I've spoken with my colleagues about may be to bring the police and members of the community of all races and genders together, to establish standards, guidelines and best practices that define how to recruit and hire, how to train and retrain and how police officers can be an active part of the community they are protecting. These best practices should be agreed on by the community and the police through communication. No state legislation would be needed to implement those standards by each police department.
If a police department can't afford the new practices or simply don't agree to recruit and train properly, they should be dissolved and/or merged like what happened in East Pittsburgh. I do believe that an overwhelming majority of police officers are not prejudiced and would welcome a process that would eliminate those that are from the job.
Below are some of the other initiatives in the package I referenced earlier:
POLICE & COMMUNITY RELATIONS PACKAGE
Police Training by the Municipal Police Officers' Education and Training Commission (MPOETC)
Create specialized units to respond to crisis situations, including officer-involved shootings, to provide immediate access to mental health counseling for police and community members;
Develop a statewide database to permit transparency in the hiring of police officers; the database will include any disciplinary actions, misconduct or discriminatory policing complaints lodged against law enforcement personnel;
Require MPOETC to develop a uniform policy on the use of force and deadly force by police officers and direct municipalities that lack such policies to adopt and post the MPOETC uniform policy and require annual updates and training for police officers;
Create a bipartisan legislative caucus on cultural awareness in policing that can study police activities and make recommendations on improving community police relationships;
Improve Municipal Police Officer Training to include the following:
Law Enforcement Oversight Board
Establishes a professional oversight board for law enforcement officers, similar to other licensure and certification boards currently under the jurisdiction of the Department of State.

The board will be responsible for providing certification to law enforcement officers, preparing and administering exams for certification, offering continuing education, and disciplining bad actors.

The board exams will be required to focus on knowledge of the law and criminal procedures, but also have a special emphasis on de-escalation techniques and community safety.

Once a certificate is issued, the board will have the authority to investigate complaints, take disciplinary action, including suspending, revoking, and reinstating a certificate, and to design and provide for continuing education.

In addition to creating a system of oversight, the legislation will provide professional protection from anyone acting as a law enforcement officer without credentials.
The Board will consist of 14 members spanning the law enforcement profession including the Attorney General's Office, the Chiefs of Police Association, the District Attorneys Association, and active police officers.
Police Community Relations and Incident Response Team
Creates a Community Relations and Incident Response Team within the Office of the Attorney General.
The Community Relations and Incident Response Team will have two related responsibilities:
To provide assistance in resolving disputes, disagreements, or difficulties as a result of conflicts between communities and law enforcement agencies; and To respond to police shootings to better manage the after-effects of incidents and to provide resources to family and communities that are affected.
The office will be available to communities upon request or upon its own recognition that a community needs intervention. The office will have to use dispute resolution, de-escalation, risk assessment, and trauma informed education to help communities and law enforcement improve relations.
Background Checks for Hiring of Law Enforcement Officials
Creates a record keeping and vetting process for law enforcement officers who are separated from service.
This bill will create a state database housed in the Attorney General's office that would create a record of separations of service by all local and statewide law enforcement agencies. The new hiring agency will have access to this record, and the hiring of the applicant will be contingent upon the viewing of this record. This record will not be public knowledge and is exempt from Right to Know laws, but if the municipality decides to hire an officer despite a record that contains allegations, complaints, investigations, or criminal charges concerning excessive force, theft, harassment, discrimination, sexual abuse, or sexual misconduct, then they must release a public notice of the hiring, along with a rationale and reasoning for their hiring, which will be available via a Right to Know request.
The bar for those who are authorized to use lethal force must be significant enough to ensure a high standard of safety and public accountability to those they serve. This legislation will take steps to ensure we have appropriate and qualified police representation in our communities.
Special Prosecutor Legislation
Takes review and prosecution of deadly force incident at the hand of police officers out of the jurisdiction of the local district attorney and puts it in the hands of a special prosecutor.
The bill would require the Attorney General to appoint a special prosecutor whenever there is a deadly force incident and a police officer is involved. The special prosecutor would serve as an impartial prosecutor and remove the perceived conflict a district attorney might have prosecuting a local police officer.
This is meant to provide neutral review of a case when an individual dies at the hands of a police officer and to restore the shaken public trust in our judicial system. It is to be expected that prosecutors and police share a close relationship and have to work cohesively together. This relationship is typically productive and is important for fighting crime. However, in the eyes of many in the public, when an officer is involved in a potential crime this relationship may cloud the investigator.
Law Enforcement Regionalization Grant Program
Establishes a law enforcement regionalization grant program.
Provides a grant incentive program to help with planning, facility decisions, equipment requirements, and operating costs associated with regionalization. This will provide a broader scale for hiring police at better wages, increase department access to minority communities for recruitment, and improve professionalization of officers.
In addition to helping ease the costs associated with regionalization the legislation will also help with training and man-power problems that are often related to community relations issues.

$30 Million in CARES Act Funds Supporting PA State Grants
Along with my colleagues, Sen. Vincent Hughes, Sen. John Blake, and Sen. Art Haywood, and as the Vice-Chair of the Pennsylvania Higher Education Assistance Agency (PHEAA), we are proud to announce that the Pennsylvania Senate Democratic Caucus was able to secure $30 million in funding for the Pennsylvania State Grant program.
The funding boost means the maximum award for Pennsylvania State Grants will be $4,525 instead of the $4,123 originally projected by PHEAA. Students are set to receive conditional grant awards in the near future outlining their award for the upcoming academic year.
The additional $30 million to the PA State Grant program will allow the maximum grant award to increase to the second highest award amount in the history of the program. In addition to increasing the maximum grant award, PHEAA officials expect to increase the total grant award for the 126,000-plus grant recipients.
This pandemic has fundamentally changed how postsecondary schools operate and continues to create uncertainty for many. This will provide students with a stable source of student aid funding as they decide how to participate in higher education going into the upcoming year.
Funding for the grant program was set to remain flat from its 2019-20 level, prior to the legislature directing $30 million to PHEAA for state grants. The push to allocate Federal CARES Act funding to higher education grants was a part of the people-focused PA CARES Plan put forth by the caucus.
New for 2020-21, the PA State Grant formula provides the same eligibility consideration regardless of how coursework is delivered; meaning that otherwise-eligible students enrolled in distance education will maintain full eligibility for PA State Grant awards. This is particularly important in light of a likely increase in distance education enrollments for the 2020 fall term as a result of COVID-19
PHEAA has provided more than $1 billion in supplemental funding for student aid programs over the last 10 years. The Agency also self-funds the administration of the PA State Grant Program and other student aid programs and services for the Commonwealth, which saves taxpayers $19.2 million annually.

$225 Million Grant Program for Small Businesses Impacted by COVID-19
Governor Wolf yesterday announced a $225 million statewide grant program to support small businesses that were impacted by the COVID-19 public health crisis and subsequent business closure order.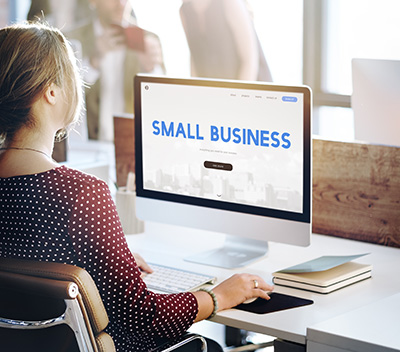 The funding was developed in partnership with state lawmakers and allocated through the recently enacted state budget, which included $2.6 billion in federal stimulus funds through the Coronavirus Aid, Relief, and Economic Security (CARES) Act, of which $225 million was earmarked for relief for small businesses.
The Pennsylvania Department of Community & Economic Development (DCED) will distribute the funds to the Community Development Financial Institutions (CDFIs), which will then administer the funding in the form of grants.
Eligible businesses will be able to use the grants to cover operating expenses during the shutdown and transition to re-opening, and for technical assistance including training and guidance for business owners as they stabilize and relaunch their businesses.
The funds will be available through three programs:
$100 million for the Main Street Business Revitalization Program for small businesses that experienced loss as a result of the governor's March 19, 2020 order relating to the closure of all non-life-sustaining businesses and have or will incur costs to adapt to new business operations related to COVID-19;
$100 million for the Historically Disadvantaged Business Revitalization Program for small businesses that experienced loss as a result of the business closure order, have or will incur costs to adapt to new business operations related to COVID-19, and in which socially and economically disadvantaged individuals own at least a 51 percent interest and also control management and daily business operations.
$25 million for the Loan Payment Deferment and Loss Reserve Program, which will allow the CDFIs the opportunity to offer forbearance and payment relief for existing portfolio businesses that are struggling due to the impact of COVID, as well as shore up the financial position of the CDFIs that are experiencing significant increased defaults in their existing loan portfolios.
The PA CDFI Network, which includes the Northside Community Development Fund is a group of 17 PA-based community development financial institutions that primarily provide financing options for small businesses.

CareerLink Expanding Virtual Services, Offering Limited On-Site Appointments for Job Seekers and Businesses
PA CareerLink offices are increasing virtual services and offering limited in-person appointments for job seekers and employers in counties in the green reopening phase across Pennsylvania. Virtual services have been provided continuously for job seekers and employers since mid-March when statewide mitigation efforts began to slow the spread of COVID-19.
Virtual Services
Adult education classes
All employer services
Career counseling
Eligibility determination for Workforce Innovation programs and service
Job search assistance
On-the-Job Training programs
Resume assistance
Virtual workshops
Youth Programming and work readiness services
While customers are strongly encouraged to continue using PA CareerLink virtual services, offices across the state will begin accepting appointments for limited on-site services as their respective counties move to the green phase.
Limited On-Site Services (Appointment Only)
Copying and faxing documents for unemployment compensation (UC) office
Employer services
Individual customer appointments to complete program paperwork for Workforce Innovation programs
On-site educational assessment
Use of the PA CareerLink resource room for job search activity
To schedule an appointment for limited on-site services, please contact your local PA CareerLink office. In Allegheny County the closest PA CareerLink office is in downtown Pittsburgh at 304 Wood Street. They can be reached at 412-552-7100. The Allegheny East CareerLink offices are located at 2040 Ardmore Boulevard, Pittsburgh, PA 15221. They can be reached at 412-436-2225.
To protect the health and safety of customers and staff and to continue following COVID-19 social distancing and mitigation recommendations, UC courtesy telephones will not be available in PA CareerLink offices until further notice.
For regular UC questions:

Email uchelp@pa.gov
Call 888-313-7284 Monday through Friday from 8:00 AM to 4:00 PM
LiveChat (call 888-313-7284 for a secure 6-digit code) Monday through Friday from 8:00 AM to 5:00 PM

For Pandemic Unemployment Assistance (PUA) questions:

Email ucpua@pa.gov
Call 855-284-8545 Monday through Friday 8:00 AM to 3:00 PM
Launched in July 2012, PA CareerLink is part of the Pennsylvania Department of Labor & Industry's initiative to transform the landscape of how job seekers find family sustaining jobs and how employers find the skilled candidates that they need, by serving as a one-stop shop for many related services.
For more information, including COVID-19 employment opportunities in the commonwealth, visit www.pacareerlink.pa.gov.
Did You Know…
Did you know more than 40 companies in Allegheny County are posting numerous open positions through PA CareerLink?

PennDOT Driver License Centers Resumes Driver's Skills Testing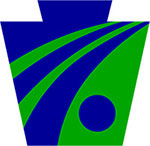 The Pennsylvania Department of Transportation (PennDOT) has resumed driver's skills testing, including motorcycle skills test, at reopened Driver License Centers.
Customers whose driver's skills tests were canceled due to the COVID-19 emergency will be given priority in rescheduling skills tests by contacting the PennDOT Driver and Vehicle Services Call Center at 717-412-5300. All other customers will be able to schedule a skills tests in the appointment system beginning June 20, 2020.
Customers who have skills tests scheduled on or after June 2 will be able to obtain a driver's skills test at all open Driver License Centers that perform skills testing. The skills test has been modified to mitigate potential exposure of PennDOT staff and customers while maintaining the integrity of the testing process.
As part of the enhanced safety measures for non-commercial skills test the following safety protocols will be in place:
PennDOT staff will remain outside the vehicle during the entire skills test and the test taker and accompanying driver will remain in the vehicle.
In yellow phase counties, examiner will conduct basic health pre-screening of applicant. If applicant is displaying any COVID-19 symptoms, test will not be administered. There will be no pre-screening for customers in green counties.
All customers and accompanying drivers must wear appropriate face masks during testing.
Examiners will be required to wear appropriate personal protective equipment such as masks, gloves, eye protection during the exam.
Examiners will utilize iPads during the administration of testing, which will be routinely disinfected using wipes or spray sanitizer.
PennDOT-Authorized Third Party Testers in yellow or green counties are also available for non-commercial testing and adhering to restrictions on work and social interaction set by Governor Wolf and the Department of Health. They must follow official phased reopening guidance outlined by the Governor's Office and the Department of Health. For a list of PennDOT Authorized Third Party Vendors, please visit our website at www.dmv.pa.gov.
Customers may continue to complete various transactions and access multiple resources online at www.dmv.pa.gov. Driver and vehicle online services are available 24 hours a day, seven days a week and include driver's license, photo ID and vehicle registration renewals; driver-history services; changes of address; driver license and vehicle registration restoration letters; ability to pay driver license or vehicle insurance restoration fee; and driver license and photo ID duplicates. There are no additional fees for using online services.

Property Tax/Rent Rebate Funds Being Distributed Early
The General Assembly recently passed legislation that was signed by the governor that allow rebates from the Property Tax/Rent Rebate program to be distributed early. House Bill 1076 (HB 1076) allows rebates to be issued beginning May 20 to approved applicants instead of the traditional July 1 date of distribution.
The distribution of rebates by the Department of Revenue and Treasury is different than prior years. Rather than a large distribution of rebates on July 1, rebates will be processed and distributed on a first-in-first-out basis. This gradual process means some claimants will receive their rebates earlier than others.
Applicants who included their bank account information on their Property Tax/Rent Rebate application form (PA-1000) will receive their rebates through direct deposit. Applicants who requested a paper check to be mailed to them should expect to receive their payment in the mail.
The Department of Revenue is asking claimants to keep in mind that its main call centers are operating in a limited capacity due to the efforts to prevent the spread of COVID-19 in Pennsylvania. As a result, claimants are encouraged to use online tools and other automated resources to check the status of their rebates or ask a question.
Claimants who already applied for rebates may use the Where's my PA Property Tax/Rent Rebate? tool to check the status of their rebate. You will need your Social Security number, claim year and date of birth to use this tool.
Call 1-888-PATAXES to check the status of your rebate. This automated toll-free service is available 24 hours a day. You will need your Social Security number, date of birth and the anticipated amount of your rebate to use this service.
Claimants who included their phone number on their Property Tax/Rent Rebate Program application form (PA-1000) will receive automated calls from the Department of Revenue updating them on the status of their claim. Claimants should know that these automated phone calls require no further action. They will not be asked to key in any numbers or to provide any additional information.
Claimants can visit the department's Online Customer Service Center to find helpful tips and answers to commonly asked questions about the Property Tax/Rent Rebate Program. The Online Customer Service Center also allows you to submit a question to a Department of Revenue representative through a secure process that is similar to sending an email.
For eligible applicants who have yet to file their Property Tax/Rent Rebate Program application, the Department of Revenue is offering help for those who need it. Eligible claimants are encouraged to call 1-888-222-9190 for guidance.
As a reminder, the deadline for older adults and Pennsylvania residents with disabilities to apply for rebates on rent and property taxes paid in 2019 was extended from June 30 to Dec. 31, 2020.
The rebate program benefits eligible Pennsylvanians age 65 and older; widows and widowers age 50 and older; and people with disabilities age 18 and older. The income limit is $35,000 a year for homeowners and $15,000 annually for renters, and half of Social Security income is excluded. It is free to apply for a rebate. The maximum standard rebate is $650, but supplemental rebates for certain qualifying homeowners can boost rebates to $975. The Department of Revenue automatically calculates supplemental rebates for qualifying homeowners.

Free Tax Preparation for Frontline Workers
H&R Block is extending their offer of free, expert-prepared virtual tax service for all police, firefighters, emergency medical technicians and health care workers as a small thank you for the tireless work they are doing to help people and communities get through the COVID-19 crisis through the month of June. They rolled out this program during the month of May and are extending it for the upcoming month.
These frontline workers can file both federal and state tax returns for free through H&R Block's Tax Pro Go, their expert-prepared on-the-go service. Frontline workers can simply visit www.hrblock.com/frontline and click the banner or any price to get started. They will be asked to upload a photo of a work ID to validate they are a police officer, firefighter, EMT or health care worker, and then the tax professional will apply the offer.

Summer Camp & Recreation Guidance
The Wolf Administration recently issued frequently asked questions to provide guidance to parents, summer camp operators, public bathing places, part-day school-age programs, and other entities that provide necessary child care and enrichment and recreational activities for children and youth during the summer months.
The Pennsylvania Department of Health issued the FAQs that include guidance on:
The types of summer programs for children and youth permitted to operate during Gov. Wolf's phased-in reopening plan.
Additional requirements for summer programs operating in counties in yellow and green phases beyond what is required by the CDC guidance for youth programs and camps.
The summer programs operating in counties in yellow and green phases that are permitted to operate fully indoor, fully outdoor, or a combination of indoor and outdoor.
Group sizes for summer programs that are permitted to operate in counties in the yellow phase.
Requirements on staff and youth face-coverings in child care and summer programs permitted to operate in yellow phase counties.
Enrollment restrictions on summer programs in counties in yellow or green phase.
Status of public playgrounds during the phased reopening.
Status of organized team sports during the phased reopening.
Operation of public bathing places and community pools during the phased reopening.
Operation of camping, campgrounds and group camping separate from organized summer camps for youth.
Status of Department of Conservation and Natural Resources facilities during the various phases of reopening.
The FAQs can be viewed by clicking here.
The guidance does not apply to public school-operated summer programs or extended school year services. Guidance related to reopening public schools will be released by the Pennsylvania Department of Education later.

Senior Farmers' Market Nutrition Program
The Senior Farmers' Market Nutrition Program provides $24 in vouchers to eligible Allegheny County residents, aged 60 and older (60 years of age or older by Dec. 31, 2020) on a first-come, first-served basis. The vouchers are redeemable through November at participating farmers' markets and farm stands for Pennsylvania grown produce.
Because of the COVID-19 pandemic, vouchers will not be distributed at senior centers. Instead, applications for the vouchers can be completed online or requested in hard copy by email or phone. Beginning June 16, and continuing until the supply is exhausted, vouchers will be sent by mail to eligible Allegheny County residents who complete an application by Sept. 24.
Applications can be requested by email at AAA-SFMNP@alleghenycounty.us or by phone at 412-350-4219. Applications can also be downloaded by clicking here. Applications downloaded and completed can be scanned and emailed or mailed to: Area Agency on Aging, SFMNP, 2100 Wharton Street, 2nd Floor, Pittsburgh, PA 15203.
Income guidelines for a one-person household are $23,606 and for a two-person household, $31,894. Married couples may each receive one set of checks.
To learn more about the program including a listing of eligible fruits and vegetables and to locate nearby farmers' markets, please click here.

Food Distribution Event for Veterans – TODAY!
The Greater Pittsburgh Community Food Bank in conjunction with Veterans Leadership Program is hosting a food distribution today for veterans and military families. The distribution begins at noon at the Veterans Leadership Program, located at 2934 Smallman Street. All veterans and military families in need of food are welcome. For more information please call 412-481-8200.

Fontana Fact
It was on this day in 1914 that Pittsburgh Pirate Hall-of-Famer Honus Wagner recorded his 3,000th career hit, becoming only the second major league player to accomplish the feat. The hit came off of Philadelphia pitcher Erskine Mayer at the Baker Bowl in Philadelphia. Only 32 major league players have recorded 3,000 career hits.

Offices of State Senator Wayne D. Fontana
Brookline District
1039 Brookline Boulevard
Suite 2
Pittsburgh, PA 15226
Phone: 412-344-2551
Weekdays – 9 am – 5 pm
Harrisburg
543 Main Capitol | Box 203042
Harrisburg, PA 17120
Phone: 717-787-5300
Fax: 717-772-5484
Weekdays – 8:30 am – 5 pm
Kennedy Township
Kenmawr Plaza
524 Pine Hollow Road
Kennedy Twp, PA 15136
Phone: 412-331-1208
Weekdays – 10 am – 4 pm

Beechview Satellite
1660 Broadway Avenue
Pittsburgh, PA 15216
By appointment