The Pennsylvania Hazard Pay Grant Program Now Open
As part of Act 2A of 2020, $50 million was appropriated from CARES Act funding to the Pennsylvania Department of Economic & Community Development (DCED) to provide Hazard Pay for frontline workers. This was a result of numerous meetings my Senate Democratic colleagues and I participated in, leading us to make it one of our top priorities in our PA CARES package.
Applications are now open and will remain open until July 31, 2020. Eligible applicants will apply on behalf of the frontline workers in the listed industries. An applicant who is awarded hazard pay will need to provide documentation, including pay stubs, to show that the payments were made to the employees. Based off the guidelines, it is anticipated that payments will begin to show up in paychecks within two weeks of the application period closing.
Eligible applicants/industries include the following:
Healthcare and Social Assistance:
Ambulatory and home health care services
Hospitals
Nursing and residential care facilities
Child day care
Individual and family services
Vocational rehabilitation
Community food and housing
Emergency and other relief services
Transit and Ground Passenger Transportation
Bus and transit systems
Generalized and specialized freight trucking
Food Manufacturing
Animal food
Grain and oilseed milling
Sugar/confectionery product
Fruit/vegetable preserving
Dairy product
Animal slaughter and processing
Seafood preparation and packaging
Bakers and tortilla
Other food manufacturing
Food Retail Facilities
Grocery and convenience stores
Specialty food stores
Security Services
Janitorial Services
Hazard pay will be made to full-time and part-time employees earning less than $20 an hour, excluding fringe benefits and overtime, as a direct increase in their pay. The direct increase in pay for a frontline worker will be $3.00 per hour for ten-weeks for a total of $1,200. No one company may receive more than $3 million. The program will not be first come, first served. Rather priority will be given to risk of exposure by industry, location and prevalence of COVID-19 and average hourly wage paid by employer.
To apply, please visit www.dced.pa.gov.

Food Assistance Resources
I want to remind everyone that assistance is available for anyone dealing with food insecurity during this pandemic. The Pennsylvania Department of Human Services (DHS) encourages anyone needing help feeding themselves or their families to contact their local food pantry, which in Allegheny County is the Greater Pittsburgh Community Food Bank. They can be reached at 412-460-3663. Feeding Pennsylvania and Hunger-Free Pennsylvania are also good resources that can assist.
Help with buying food is also available through the Supplemental Nutrition Assistance Program (SNAP). SNAP helps Pennsylvanians expand purchasing power by providing money each month to spend on groceries, helping households have resources to purchase enough food to avoid going hungry. Inadequate food and chronic nutrient deficiencies have profound effects on a person's life and health, including increased risks for chronic diseases, higher chances of hospitalization, poorer overall health, and increased health care costs. As the nation faces the COVID-19 pandemic, access to essential needs like food is more important than ever to help keep vulnerable populations healthy and mitigate co-occurring health risks.
Applications for SNAP and other public assistance programs can be submitted online at www.compass.state.pa.us. Those who prefer to submit paper documentation can print from the website or request an application by phone at 1-800-692-7462 and mail it to the Allegheny County Assistance Office Headquarters, located at Piatt Place, 301 5th Avenue, Suite 470, Pittsburgh, PA 15222.
While County Assistance Offices (CAO) remain closed, work processing applications, determining eligibility, and issuing benefits continues. Clients should use COMPASS or the MyCOMPASS PA mobile app to submit necessary updates to their case files while CAOs are closed. All applications for SNAP are screened the day they are received for expedited services criteria. For households with minimal income and resources, the SNAP application can be expedited and processed within five days, and all Pennsylvanians who are in a difficult financial situation due to the economic challenges of this pandemic should apply to see if they are eligible for assistance.
Did You Know…
Did you know SNAP assists 1.9 million Pennsylvanians buy food, including nearly 700,000 children and more than 184,000 older adults?

Fresh Food Financing Initiative COVID-19 Relief Fund
Earlier this month, the Fresh Food Financing Initiative COVID-19 Relief Fund opened with $10 million available to for-profit, nonprofit, or cooperative entities impacted by COVID-19, including grocery stores, corner stores, convenience stores, neighborhood markets, bodegas, food hubs, mobile markets, farmers markets, on-farm markets, urban farms, and food aggregation centers with a direct connection to direct-to-consumer retail outlets.
To be eligible, more than 50 percent of sales must be from staple and perishable foods to consumers and the retailer must serve customers that live in a low-to-moderate income area. Applicants must also provide access to affordable, high-quality fresh produce, meat and dairy products and other healthy grocery items for low-to-moderate income shoppers, and must accept SNAP and WIC to the maximum extent possible.
In recognition of the disproportionate impacts of both COVID-19 and food apartheid on communities made up of Black, Indigenous, and People of Color (BIPOC), and especially Black and African American communities, prioritization will be given to businesses owned by minorities and serving low-income BIPOC communities. Additional prioritization criteria include businesses located in or serving a USDA-designated food desert; businesses sourcing and selling Pennsylvania grown or processed products to the extent practicable; and applicants with supplier diversity and offering increased business opportunities for Minority Business Enterprises, Women Business Enterprises, Service-Disabled Veteran Business Enterprises, Veteran Business Enterprises, Lesbian, Gay, Bisexual, and Transgender Business Enterprises; and Disability-Owned Business Enterprises.
The program is administered by the Department of Agriculture in partnership with the Department of Community and Economic Development. Applications will be accepted through August 14, 2020. Grant funds will be distributed to eligible applicants for impacts related to COVID-19 that have been incurred between March 1, 2020 and November 30, 2020, such as:
Higher operating costs related to cleaning and social distancing requirements, including costs related to outside contracting associated with managing social distancing, limited occupancy, and cleaning;
Infrastructure improvements including renovation, new construction, or adaptive reuse directly related to COVID-19;
Equipment purchases that improve the availability of quality fresh food, such as additional refrigeration to manage volume, or personal protective equipment such as plexiglass dividers;
Inventory (higher cost of goods, higher transportation or delivery costs, or procuring Pennsylvania-grown produce, meat, and dairy products, or loss of product);
Innovative food access technology such as mobile or pop-up markets, or mobile EBT reader technology;
Costs to expand access to Pennsylvania grown or processed produce, dairy and meat products or provide stable market access for Pennsylvania farmers that have lost or limited markets; and
Other one-time or increased expenses incurred related to COVID-19.
For more information on this program including eligibility, award amounts, additional prioritizations and criteria, please visit https://www.agriculture.pa.gov/Food_Security/Pages/default.aspx.

Port Authority Seeks Public Input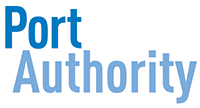 The Port Authority of Allegheny County is seeking public input about the future of transit in our region as part of NEXTransit, the agency's recently-launched long-range planning effort.
NEXTransit will help inform where service should go, who it should serve, when it should operate and what projects should be given priority over the next 25 years.
The community is invited to participate in six online meetings:
Monday, July 27, 2020 at 1 p.m. and 7 p.m.
Thursday, August 6, 2020 at 9 a.m. and 5:30 p.m.

Tuesday, August 25, 2020 at 12:30 p.m. and 4 p.m.
Meetings can be accessed by visiting https://nextransit.network/series1. Participants may also call in by dialing 855-925-2801 and using meeting code 8676.
Residents from communities across Allegheny County are encouraged to attend. Those unable to attend can still participate throughout via in-person community visits and phone-based surveys to that will be conducted later this summer.
NEXTransit will help Port Authority prepare for future growth by identifying transit investments that integrate with regional plans and goals and by providing a clear roadmap on where to focus the agency's energy and resources.
The input Port Authority receives will serve as a blueprint to meet the community's vision for what public transportation in our region needs to accomplish in the coming decades to ensure residents have access to jobs, housing, healthcare, education and other services.
Port Authority launched NEXTransit on June 1. This community-based plan is being developed through a robust outreach process and conducted in collaboration with partner agencies in addition to public input.
Port Authority encourages community members, businesses and other stakeholders to learn more about NEXTransit and sign up for email alerts at https://nextransit.network/.

AHN Virtual Hiring Information Session
Allegheny Health Network (AHN) is holding a Virtual Hiring Information Session on Thursday, July 30 from 1 – 3 p.m. Positions available include: patient registration; dishwashers; telephone operator; housekeepers; food service; front office and more.
Registration for the Virtual Hiring Information Session can be done through the Events tab at www.pacareerlink.pa.gov. For more information please contact Ellen Ashi at 412-697-6667 or ellen.ashi@careerlinkpittsburgh.org.

Lawrenceville Neighbors in Need Fund
With support from the Pittsburgh Foundation, Lawrenceville United and Lawrenceville Corporation are offering emergency grants for up to $500 to Lawrenceville residents and small businesses to meet urgent, essential needs.
Any Lawrenceville resident or business owner can click here to apply. For further information, residents can call 412-802-7220 and businesses can call 412-621-1616. For information on how to donate, please click here.

OASIS Tutoring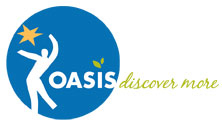 The OASIS Intergenerational Tutoring Program is seeking adults ages 50 and older who are interested in tutoring students in grades K-4 who attend Pittsburgh Public Schools, Duquesne City, McKeesport and Woodland Hills School Districts in writing and reading. This year OASIS is also partnering with the Environmental Charter School District.
OASIS has tutors in more than 37 schools, serving 230 students each year. All training, materials, and clearances are free.
Training sessions will be conducted by OASIS during the weeks of August 17 and August 24. OASIS follows all state and local regulations and guidance on social distancing in setting up and conducting the training.
For more information on how to become an OASIS tutor, specific training sites, and days and/or times, please call John D. Spehar, Pittsburgh OASIS Intergenerational Tutoring Program Director at 412-393-4768 or email him at jdspehar@oasisnet.org. OASIS Tutoring is a Program of Literacy Pittsburgh.

Fontana Fact
Yesterday marks the 50th anniversary of astronaut Neil Armstrong becoming the first person to walk on the moon as part of NASA's Apollo 11 mission.

Offices of State Senator Wayne D. Fontana
Brookline District
1039 Brookline Boulevard
Suite 2
Pittsburgh, PA 15226
Phone: 412-344-2551
Weekdays – 9 am – 5 pm
Harrisburg
543 Main Capitol | Box 203042
Harrisburg, PA 17120
Phone: 717-787-5300
Fax: 717-772-5484
Weekdays – 8:30 am – 5 pm
Kennedy Township
Kenmawr Plaza
524 Pine Hollow Road
Kennedy Twp, PA 15136
Phone: 412-331-1208
Weekdays – 10 am – 4 pm

Beechview Satellite
1660 Broadway Avenue
Pittsburgh, PA 15216
By appointment