A few weeks ago, I sent out my first News & Views – Special Edition: Jobs. The feedback that I received from it was positive and overwhelming. I am glad that I was able to assist my constituents who are searching for a job by putting employer information together in one spot. In this week's special edition, I provide information on a variety of opportunities that can also assist you with your job search – and which I hope you will take advantage of if the opportunity arises.

Skills for Success – The Fontana Series

Late last year, I was proud to enter into a partnership with the Carnegie Library of Pittsburgh (CLPGH) and to provide grant funding for a series aimed at building skills and creating excellent resumes and applications that help job seekers get the position they want. After several months of work by the staff at the CLPGH, the series is ready to begin:
West End Branch CLPGH
Saturday, October 15th
11:30 a.m. – 3:30 p.m.
Knoxville Branch CPGH
Thursday, October 20th
1:00 p.m. – 5:00 p.m.
Mt. Washington Branch CLPGH
Friday, October 21st
1:00 p.m. – 5:00 p.m.
Allegheny Branch CLPGH
Thursday, October 27th
10:00 a.m. – 2:00 p.m.
Downtown Branch CLPGH
Wednesday, November 2nd
9:00 a.m. – 1:00 p.m.
Brookline Branch CLPGH
Saturday, November 5th
12:00 p.m. – 4:00 p.m.
Beechview Branch CLPGH
Thursday, November 17th
3:00 p.m. – 7:00 p.m.
Skills for Success – The Fontana Series is a career workshop that will cover the ins and outs of online job applications, help create powerful resumes and effective cover letters.
Participants will take part in mock interviews, develop job hunting strategies, networking skills and more, all while receiving personal feedback and assistance with their application packages. Computer access, refreshments and materials are provided. Register online today – space at these free workshops is limited.
Rachel Masilamani and Georgiana Deming will be the presenters. They have over ten years combined experience assisting library visitors with job hunting, online applications and resume writing. They welcome this opportunity to help attendees gain control of the job search process, while developing material that showcase their unique talents and abilities in today's competitive job market.

Community College of Allegheny County Jobs Fair
The Community College of Allegheny County (CCAC) will host job fairs throughout the month of October at its four Allegheny campuses. The fairs are open to CCAC students, alumni and the general public and will include representatives from many of the region's employers to discuss job opportunities, answer questions and give out information.
CCAC Boyce Campus
Fall Job Fair
Friday, October 7th
9:30 a.m. – 1:30 p.m.
Level 5, Student Union
For More Info: 724-325-6771
CCAC North Campus
Early Childhood Career Fair
Wednesday, October 12th
9:00 a.m. – 12:30 p.m.
Campus Atrium
For More Info: 412-369-3631
CCAC South Campus
Fall Nursing & Allied
Tuesday, October 18th
9:00 a.m. – 12:00 p.m.
Fourth Floor Commons
For More Info: 412-469-6214
CCAC Allegheny Campus
Health Job Fair Fall Job Fair
Wednesday, October 19th
9:30 a.m. – 1:30 p.m.
2nd Flr, Foerster Student Srvc Center
For More Info: 412-237-2545

Applicants are encouraged to dress professionally and bring copies of their resume.

Online Opportunities
As you know, looking for a new job in a struggling economy is difficult – but the Internet has provided a variety of tools that are right at your fingertips. Consider these online job search sites to get you started:
Monster.com has been around since 1994 and has over a million job postings and over 150 million resumes at any one time.

LinkedIn was launched in 2003 and is a social networking site, but with an emphasis on building a work-related network.

Craigslist isn't just for buying and selling items. It's a free classified ads site that includes a job board – and you can search by region.

Indeed is a job search engine that looks at jobs sites, newspapers and company career pages for jobs – and the results are given to you in a Google-style results page to make it easy to go to the source for additional information.
Locally, ImagineMyNewJob.com provides job listings and resources over a 10-county region in a variety of fields. You can search by location, salary and keywords for a job that is right for you.
These are just a few sites to get you started, but don't stop there. As you explore opportunities, however, also protect yourself – the Internet is convenient, but also provide a great opportunity for scam artists. Beware of mass e-mails that invite you to submit an online application. Avoid responding to requests for personal information such as your social security number or credit card number. Ensure that your private information is encrypted before submitting that information online. Read and understand the privacy policies on sites you use. If you are a victim of online fraud, report it! The PA Attorney General's Office stands ready to respond to complaints and to provide assistance when able – you can click here for more information on filing a consumer complaint.
Did You Know…
Job searching on the Internet cuts the average unemployment spell by 25%, according to a new report by economics professors Peter Kuhn, at the University of California, Santa Barbara, and Hani Mansour, at the University of Colorado, Denver.
If you use Twitter, you can use the hashtag #jobs to identify postings that companies may be tweeting. Just another resource for you to consider in your job search.

Training & Resources
Pittsburgh is rich in the amount of resources and opportunities that are available to job seekers and employers in the region. Following are just a few of the organizations that can assist you:

CareerLink® Pittsburgh is a one-stop shop that connects employers and job seekers in the most efficient manner possible. CareerLink® is staffed with highly-trained professionals and has offices in downtown Pittsburgh and Robinson Township (among others) to assist individuals seeking employment. The program can match job seekers with recruiters, help job seekers enhance computer skills, help individuals recognize their skills and determine how best to transfer those skills into employment, assist with resumes, match interests with career opportunities, provide preparation assistance for interviews, and more! Visit the site for a Calendar of Events, Labor Market Information, Employment Trends and Community Resources.
CareerLink® can also inform individuals whether they are eligible to register for an Individual Training Account, funded through the Pennsylvania Workforce Investment Act. Individual Training Accounts have a maximum value of $5,000 and may be used by individuals seeking to return to school. ITA's can be used for tuition, books, fees and some school supplies.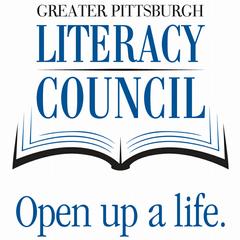 The Greater Pittsburgh Literacy Council (GPLC) is a national leader in adult education and family literacy. They provide educational programs for over 6,000 adults and families each year in the Pittsburgh area. GPLC also offers training that will better equip job seekers with the skills for which employers are looking, including a wide range of computer classes – computer basics, the Internet, Word, Excel and PowerPoint are part of the instruction.
GPLC's Workforce Preparation Program serves adults currently receiving welfare benefits. The program enables the adult student to acquire his/her high school equivalency diploma, become computer literate, and participate in job preparation classes.
The Builders Guild of Western Pennsylvania is a unique partnership of building trade unions and contractor associations which work together to provide the best value in construction services. To pursue a career in the building trades, interested individuals may either apply through an apprenticeship program or meet special qualifications if they are currently a practicing journeyman.
Training is free and apprentices earn wages throughout the program. Like journeymen, apprentices also receive health care and other benefits. Generally, individuals must be at least 18 years of age, have a high school diploma or GED, possess a valid PA driver's license, have suitable transportation, and be drug free.
The program includes apprenticeship programs for boilermakers, operating engineers, bricklayers and allied crafts, painters, carpenters, plasterers, cement masons, plumbers, electricians, roofers, elevator constructors, sheet metal workers, insulators, sprinkler fitters, ironworkers, steamfitters and laborers.
The Allegheny County Senior Training and Employment Program (also known as STEP) is a program offered by Allegheny County Department of Human Services which provides training and job readiness assistance to those ages 55 and over.
Allegheny County Department of Human Services also offers the EARN Program. This program assists individuals on welfare with finding employment. Individuals in the EARN Program can receive help with arrangements for child care, resolve transportation issues, help pay for education, improve reading, writing, math, and computer skills and receive coaching on the interview process.

The mission of the Minority & Women Educational Labor Agency (MWELA) is to provide increased opportunities to minorities and women in the construction industry. MWELA offers a no-cost, Pre-Apprenticeship program that provides education and training required to obtain entrance into the Building Trades. To learn more about the program, click on the above link or call 412-697-2655.

Resources for Veterans
Pittsburgh is one of the top ten places for military retirement according to the United Services Automobile Association and Military.com. Not only is Pittsburgh a great place to live, there are lots of services available to members of the military and their families. Here are some resources to keep in mind if you are transitioning from a military career to a civilian career, or if you have been retired from the military for some time and are looking for a new challenge:
Army Strong Center in Coraopolis: The Army Strong Community Center opened last September at McGarity U.S. Army Reserve Center. The Center is there to provide a variety of resources to military members and retirees, including employment services, referrals, child and youth programs and other information.

For more information, contact the Center's Community Support Coordinators: Lisa Ellek (Phone: 412-507-3813) or Heather Uphold (Phone: 412-604-8513), McGarity Army Reserve Center, Army Strong Community Center, 99 Soldiers Lane, Coraopolis, PA 15108

Get help starting your own business: I have teamed up with the University of Pittsburgh Small Business Development Center (SBDC) to host Outreach Days at my Kennedy District Office (Kenmawr Plaza, 524 Pine Hollow Road, Kennedy Township, PA 15136) throughout 2011. Once a month, you can get free assistance on starting your own business or furthering your current business. More and more people are using their personal skills and knowledge to start a business instead of waiting for the job market to fully recover.

The dates for the remainder of the year are: October 18th, November 15th and December 13th. Each SBDC Outreach Day runs from 10 a.m. to 4 p.m. Call Client Services Liaison John Dobransky at 412-624-2290 to schedule an appointment.

CCAC Veteran's Health Career Project: This free program from Community College of Allegheny County (CCAC) trains qualified veterans and their spouses to become certified paramedics or nursing assistants. Free training is available to honorably discharged veterans and their spouses who are currently unemployed, underemployed, low-skilled or on public assistance. Classes begin again in January 2012. For more information, call 412-237-2560.

Returning Veterans Welding Program: Steamfitters Local Union 449 and the PA Department of Labor are partnering together to offer a program for Honorably Discharged Veterans who served during a wartime period and would like to attend welding classes. Offered two evenings a week (Tuesday & Thursday) at the Steamfitters' Training Center, the training is free. Veterans must be in possession of a valid PA driver's license, a DD-214, and have a high school diploma or GED. For information on when the next class begins, contact the Steamfitters at 412-481-0333.
The average military career lasts about five years, but members sometimes stay for 20 years or more. After dedicating themselves to service to our country, it's important that we provide opportunities to veterans once they are ready for a new challenge. Their incredible work ethic is a benefit to us all.

Job Opportunity Available Now
The City of Pittsburgh is accepting applications from individuals interested in becoming police officers. Applications are available online through October 14th.
More information about this opportunity will be provided TONIGHT at the Bloomfield Garfield Community Activity Center on 113 North Pacific Avenue. Application assistance is also available five days a week at the East End Neighborhood Employment Center on 5321 Penn Avenue.
Panera Bread, located on 3401 Boulevard of the Allies in Oakland, is seeking shift supervisors and associates. They are hosting candidates interested in applying for positions on Friday, October 14 and Saturday, October 15, from 9:00 a.m. – 1:00 p.m.
Weavertown Transport Leasing, Inc. is accepting resumes for full and part-time tow truck driver and road service positions. Weavertown Towing Recovery is located at 2 Dorrington Road in Carnegie. Individuals interested in available positions can email resumes to hrstaff@weavertown.com or fax resumes to 412-429-0710.
Gallagher Home Health Services, a family-owned business, is seeking applicants for the following positions: RN/LPN OASIS Assessment Coordinator; RN – Weekend On-Call; Authorization Nurse; Home Health Coordinator; and Full-Time Weekend RN; Home Health Aide/CNA. To apply, contact Carol Papst at 412-279-7800 or egabig@gallagherhhs.com.
On October 10, the Rivers Casino is conducting interviews for individuals interested in attending the Rivers Casino Table Games School. Interviews will take place between 11:00 a.m. – 7:00 p.m. at the Sheraton Hotel in Station Square.

Future Editions
As I have shared with you previously, I am committed to doing everything in my power to ensure that creating and retaining good-paying jobs is part of any discussion that we have at the state level – and pledge to work with my colleagues to accomplish that this fall in Harrisburg. I also intend to continue this Special News & Views: Jobs Edition every other week while we try to address the unemployment numbers in our region. If there are specific tools or resources that you would like to know about, please contact me and I will do what I can to assist you. As always, I look forward to hearing from you on this and other issues that are of interest and importance to you.

Offices of State Senator Wayne D. Fontana