Governor Corbett's Budget Proposal – Education Funding
Governor Corbett's budget proposal last week was particularly hard on education funding. Funding for education programs to school districts was reduced by $1.1 billion. Higher education would be reduced more than $662 million. The PA Higher Education AssistanceAgency will also see a reduction.
What does this mean to you? While some schools in the area have said that it may not have any impact (See State Budget Won't Adversely Affect CV), others are already looking for ways to meet this challenge (See School Officials Respond to Gov. Corbett's Budget Proposal). For the first time in decades, school districts would receive less money from the state than they received the year before. Given that about two-thirds of district budgets are employee salaries and benefits, this proposal could lead to teacher layoffs statewide, resulting in larger class sizes and fewer programs. This proposal also shifts the burden to local school districts and could also result in local tax increases.
The Governor's plan also eliminates funding for the Accountability Block Grant programs such as pre-kindergarten, full-day kindergarten and class size reduction, specialized tutoring programs provided to academically-challenged school districts, school improvement grants that provide funding to implement federal school improvement standards, the Science: It's Elementary program that provides science resources for hands-on learning equipment and provides training for classroom teachers, and reimbursement of charter school costs to assist with expenses incurred by the school districts in the prior school year.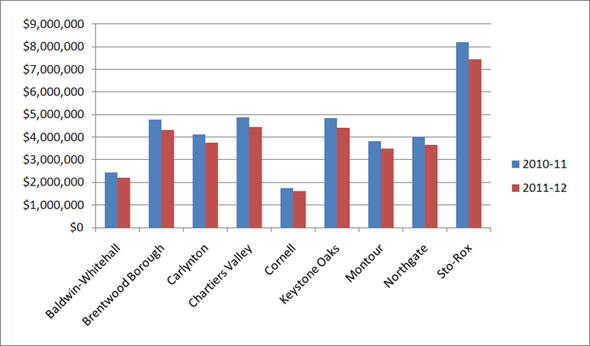 For Pittsburgh City Schools, the difference is much more drastic.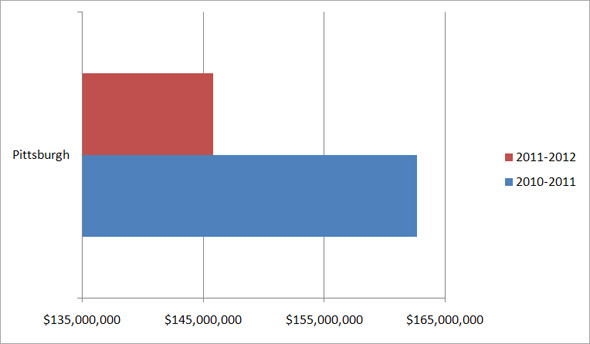 For many school districts, the cost of special education continues to rise, but for the second straight year, special education funding would be flat-funded at $1.027 million.
Higher Education
The Governor's proposed budget reduces funding for community colleges by 10%. In all, colleges would receive $212.2 million in state funds, a $23.5 million reduction. Other funding for these institutions is provided by sponsoring counties or school districts and from students through tuition payments.
The State System of Higher Education would receive a reduction of almost 54% in funding for all of its programs. The system includes 14 individual universities throughout the Commonwealth which are funded through a formula that considers enrollment and programs of the school and the cost of operating and maintaining the individual campuses. In all, the state system would receive $232.6 million (down from the $503.4 million received this past year).
State-Related Universities, including the University of Pittsburgh, would receive $334.6 million under the Governor's proposal. This is a $353.8 million reduction, more than 50%.
PA Higher Education Assistance Agency (PHEAA)
While the Grants to Students appropriation for PHEAA is flat-funded, the expectation is that the number of applications will increase this fall. If this is the final amount, the PHEAA Board would have to reduce the number of grants or the amount of the average award and maximum grant amounts.
The Institutional Assistance Grants line, which benefits many of our local colleges and universities, including Duquesne, Point Park, Carlow and others, was reduced by 50% to a funding amount of $15 million. Grant amounts under this program, should this be the final funding amount, would be cut by over 50%.
Additionally, the Governor's budget eliminates funding for five PHEAA programs – Bond Hill Scholarships, Agricultural Loan Forgiveness, SciTech & Technology Scholarships, Cheney Keystone Academy and the Nursing Shortage Program.
Libraries
The Commonwealth also provides financial support for more than 600 library facilities and 29 district library centers. The Governor's proposal reduces that funding line by 1.9%, or $1.042 million.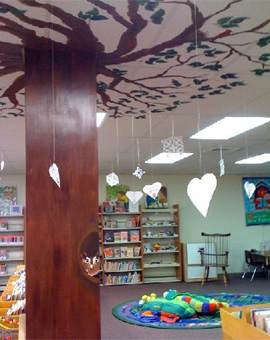 This budget clearly laid out the Governor's priorities, but I can tell you that some of my priorities are very different from his. We all understand that we must live within our means and while there may be agreement on some of the proposals put forth in this budget address, I believe that there is much work to be done at the negotiating table. Although the Governor said that this budget has no tax increases and no new fees, the effect of the budget is increased taxes. The proposal put forth by the governor will result in tax increases when school districts have no other option but to increase taxes to pay for basic education. It will result in increases in tuition because higher education was cut so drastically that parents will be taking more money out of their own pockets or young adults will not have the opportunity to go to college. I believe that the Governor has missed the connection between education and jobs.
Contrary to the statements in his address, Governor Corbett is not making this a "shared sacrifice." His budget impacts the middle class and rewards big business. Rather than consider making changes that would require those big businesses to contribute by closing the Delaware loophole or slowing the phase out of the Capital Stock & Franchise Tax, the Governor's budget maintains a structure that requires small businesses and taxpayers to pay more while big business pays less. This doesn't even take into consideration the opinion of most Pennsylvanians that the Marcellus Shale industry should be taxed as they are in every other state in this country. Governor Corbett helping Big Business seems to be his highest priority.
You can be assured that I will be your voice on the issue of education in Harrisburg, but we need the voters to tell Governor Corbett that his budget is not their budget. In his budget address, he said that he is doing what the taxpayers sent him to the Governor's office to do and that the voters have spoken. If you don't agree with the decisions that he has made, then you need to let him hear you again.
The budget process is always a difficult process. We must work within the parameters that have been set and giving more money in one area means taking away money from another. I don't know what all of the answers are, but I am going to continue to look for them and fight to protect my constituents.

PA Works – Critical Investments to Create Jobs
The Governor's proposal for the Department of Community & Economic Development reflects a reduction of nearly $104 million and an elimination of nearly half of all programs. Additionally, he has proposed eliminating the Commonwealth Finance Authority (CFA) and replacing it with a similar entity that he would control. While he made much of saying he eliminated WAMs in the budget, he has created new program funds that will be awarded at the discretion of he and his administration – a brand new WAM, with a brand new name.

While I agree with the Governor that we focus on the programs that work and should find a way to invest in them while identifying those that do not work and determining whether they should be eliminated or reconfigured, I believe that his choices are not reflecting those programs that do work.


The PA Works program has identified several essential programs that we want to support with continued investment. One of those, the Business in Our Sites program, invests in infrastructure to create shovel-ready sites for new development. An extremely successful program, the funds are expended quickly and there is normally a wait list for funds in the coming year. Our proposal is that the program be re-capitalized with $75 million in funds that are reallocated from other CFA programs that are underutilized.

Governor Corbett's budget also proposes the elimination of the Opportunity Grant Program, Customized Job Training and Infrastructure Development Program. While discretionary in nature, these programs provide much needed funding for investments including working capital, infrastructure and training assistance. The PA Works proposal would retain the programs, consolidate them into one to allow the funds to be used where the biggest need is, and cap the funding at $30 million. Our proposal also provides $25 million for technology and manufacturing investment, including $15 million earmarked specifically for direct grants to Ben Franklin Technology Partners and $7 million for Industrial Resource Centers. Additionally, $10 million would be provided for local development agencies, $10 million for local tourist promotion and $5 million for international trade and investment assistance. Again, many of these programs are consolidated in the Governor's budget leaving the discretion of the programs in the hands of the administration.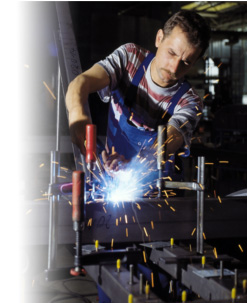 The Job Creation Tax Credit has been a proven incentive in attracting and retaining businesses. The current program expired at the end of 2009 and was thought to be underutilized. The PA Works proposal proposes reauthorization of the program and expansion of its provisions to insure that it is available to those businesses and individuals that can use it the most. The amount for the tax credit would increase from $1,000 to $2,000 for a new job, or $4,000 for a new job filled by an individual on extended unemployment. The proposal would also provide for a definition of small business and would lower job creation requirements for those businesses from 25 or a 20% increase in workforce over 3 years to 10 or a 10% increase in workforce over 3 years. Total money available for the credit would be capped at $25 million.

Finally, programs like these and many others in the Department provide much needed funding to businesses allowing them to go on to be very successful. The PA Works plan proposes that taxpayers see a return on their investment by requiring successful businesses that received state grants to repay the subsidy in future years based on a formula tied to measurable increases in gross profits.

The Senate Democrat Policy Committee is beginning to plan and hold hearings throughout the Commonwealth on the PA Works plan. In addition to providing more information in future editions of News & Views on the remaining three components of the plan, I will also be providing information on a hearing planned for our region.

Community Service Award
Do you know someone in your community who has gone above and beyond as a volunteer while enhancing the lives of older adults? If so, they may be a candidate for the 2011 AARP State Andrus Award for Community Service. The purpose of the award is to recognize outstanding individuals who are making a difference in their communities and who inspire others to volunteer. This is an opportunity to recognize the impact they have and let them know their service is valued. I am constantly inspired by individuals in my district who donate their time to those that need a helping hand. If you have a suggestion of someone who may be a good candidate for the award, please contact me.

Project Prom Donations
Prom season is arriving and there are plenty of students that need your help. Project Prom is accepting clothing donations through March 28th. Your donation will give students facing financial hardship the opportunity to dress for prom this year. Donations are being accepted

at the Allegheny County Human Services Building (One Smithfield Street in Pittsburgh).
The following gently worn items are being accepted by Project Prom: formal gowns, tuxedos, formal shoes, formal purses, wraps, formal jewelry, and new hosiery. This year's Gown Giveaway will be held March 29th through March 31st between the hours of 3:00 p.m. and 6:00 p.m. at Century III Mall. For more information and eligibility criteria, visit the Project Prom website.

Around the District
As you are aware, the Governor presented his budget proposal last Tuesday. The Senate Democrats responded to the address immediately afterward – you can view my comments here. Work began the night before to begin reviewing the Governor's proposal and understanding its impact and will continue as we gear up for the budget hearings that begin tomorrow.
On Wednesday morning, the Public Health & Welfare Committee met to consider the nomination of Dr. Eli Avila for the Secretary of the Department of Health. His nomination was reported unanimously from the committee; the full Senate could confirm him as early as April. Also on Wednesday, a meeting with the legislative liaison and policy director of the PA Department of Community & Economic Development provided a great deal of background information on the Governor's proposal, but also left many unanswered questions.
Meetings with organizations impacted by the budget began first thing on Thursday, many others have been scheduled and I am certain that many more will be making requests in the near future. I also had the opportunity to attend an Open House at the Pittsburgh Life Sciences Greenhouse that evening to hear about their many successes and the return on investment that the Commonwealth sees from its funding support to this entity.
Friday included several other meetings with entities seeking support in the budget, or wanting to discuss funding opportunities moving forward. While the weekend included a break from budget meetings to enjoy Pittsburgh's annual St. Patrick's Day Parade, yesterday's schedule returned to the topic of the budget and its impact on many individuals and organizations in the district.

Fontana Fact
This past Saturday, Pittsburgh hosted its Annual St. Patrick's Day Parade. First begun in 1869, the parade has increased in size and viewership over the years and is now the largest parade held in the city. Featuring over 23,000 participants from Pittsburgh-area marching bands, politicians, and a host of Irish-heritage groups, the parade is normally attended by 150,000 - 200,000 people, all "Irish for the day." This year's event marked its 141st year and featured over 200 marching units, including 20 bands, floats, several police, fire and emergency service agencies, along with many groups from Pittsburgh 's Irish and other ethnic communities.



Offices of State Senator Wayne D. Fontana