Senator Fontana spoke with members of the Dormont AARP on Thursday at their chapter meeting. He provided a legislative update to members and answered a variety of questions on state-related issues important to seniors.

Updates to the State's Do-Not-Call Law
Governor Wolf has signed Act 73, known as the Telemarketer Registration Act, which updates Pennsylvania's 2002 Do Not Call law that currently requires residents to re-register on the list every five years, to permanent enrollment. Nuisance robocalls have seen an increase in recent years with the AARP Fraud Watch reporting that more than 1.6 billion robocalls were placed in Pennsylvania in 2018, which is more than double the number from 2016. Although the new law will not completely eradicate the problem, it's a stepping stone to addressing some of the complaints.
Act 73 will also provide additional consumer protections including banning telemarketers from calling on legal holidays and requiring auto-dialers to give recipients an "opt-out" option at the very beginning of the call. Furthermore, telemarketing voicemails must include a phone number to prevent future calls. The original act that passed in 2002 only allowed for residents and wireless numbers to be registered on the Do Not Call list. Act 73 extends the registry to allow businesses to now enroll and be provided the same protections from nuisance calls.
The Pennsylvania Office of Attorney General, that oversees the Do Not Call registry, reported 3,743,831 people were registered to have their phone number on the list as of August 14. The office's Bureau of Consumer Protection, which receives complaints about phone solicitations and robocalls, reports that often times these solicitations are actually scams that are difficult to regulate. In 2017, 454 complaints were filed about potential violations to the law and 618 in 2018. The office has successfully prosecuted seven companies for violating the law since 2017.
It's important to point out that many robocalls come from foreign countries that are largely beyond the reach of our state regulations and need to be handled at the federal level. Even so, many scammers do not follow rules making the problem difficult to eliminate completely. The new law will go into effect in early December.
To add your number to the state Do Not Call Registry, visit the state's Attorney General's Office website at https://www.attorneygeneral.gov/protect-yourself/do-not-call-list/, or call 1-888-777-3406.

Property Tax/Rent Rebate Program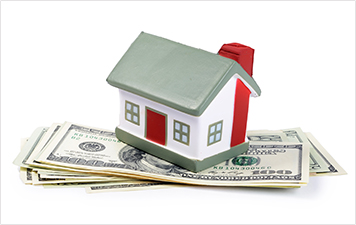 I want to remind everyone the deadline to submit an application to the Pennsylvania Department of Revenue for the 2018 Property Tax/Rent Rebate Program is Dec. 31, 2018. Applications are available at my district offices, online at www.revenue.pa.gov or by calling 1-888-222-9190. As always, my staff would be happy to assist you in preparing your application.
The Property Tax/Rent Rebate Program benefits eligible Pennsylvanians age 65 and older; widows and widowers age 50 and older; and people with disabilities age 18 and older. The income limit is $35,000 a year for homeowners and $15,000 annually for renters. Please keep in mind, half of Social Security income is excluded.
The program is funded by the Pennsylvania Lottery and revenue from slots gaming.

Absentee Ballot Reminder
Any voter who needs an absentee ballot for the Nov. 5 General Election can now request those ballots online at www.votesPA.com/ApplyAbsentee. When an applicant completes the online form, the information is forwarded directly to the appropriate county elections office for processing. Anyone not wishing to apply online can download an application at www.votespa.com or pick one up at any of my district offices.
The last day to apply for an absentee ballot is October 29 and voters must still mail or hand-deliver their completed ballot to their county election office by the deadline, which is 5 p.m. on Friday, Nov. 1.
Anyone voting by absentee ballot will be required to provide a PA Driver's License number, PennDOT ID number, or last four digits of your Social Security number. If you do not possess any of the aforementioned items, a copy of an acceptable ID must be provided with the application. For any questions please contact 412-350-4510 or visit www.votespa.com.

Medicare Open Enrollment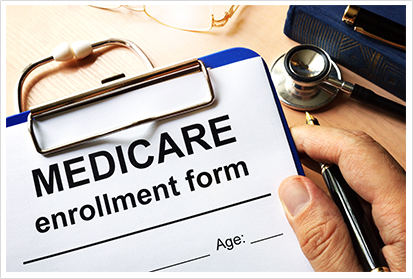 The open enrollment period for Medicare begins today and runs through Dec. 7. During this time, beneficiaries will have the opportunity to make changes to their current Medicare coverage, as well as join, switch, or drop Medicare Advantage or Prescription Drug Coverage plans.
The PA Department of Aging, wants to remind Medicare enrollees about the free health insurance counseling Pennsylvania offers. APPRISE is designed to help Pennsylvanians understand and enroll in Medicare. Counselors are specially trained staff and volunteers who can provide objective, easy-to-understand information free of charge. APPRISE counselors can help individuals understand Medicare eligibility, enrollment, financial assistance programs, coverage options, among other Medicare-related topics.
APPRISE Counselors are available locally through the Allegheny County Area Agency on Aging at 412-661-1438 or APPRISE@fswp.org. Additionally, individuals can call the toll-free APPRISE Helpline at 1-800-783-7067, which is available Monday through Friday, 9 a.m. – 4 p.m.

FAFSA

As the Vice-Chair of the Pennsylvania Higher Education Assistance Agency (PHEAA), I want to encourage high school seniors and their families to prepare for completing the Free Application for Federal Student Aid (FAFSA) as soon as possible. The FAFSA is the federal form that all college-bound high school seniors must submit to determine eligibility for most forms of need-based financial assistance, including the Pennsylvania State Grant, the Federal Pell Grant, work-study programs, Pennsylvania Targeted Industry Program (PA-TIP), various scholarships, some school-based aid, and federal student loans for the 2020-21 academic year. Students who are eligible for awards can reduce their family's out-of-pocket expenses and make the cost of a higher education more manageable.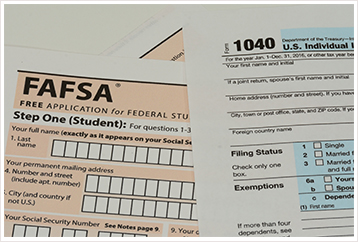 The FAFSA became available on October 1 and now is the time to get a jump on the application process by preparing, before sitting down to complete the FAFSA application. Students and families can complete the FAFSA online at www.fafsa.ed.gov and will need the following information when beginning the application process:
Social Security Numbers
Student's driver's license
Alien registration number, if not a U.S. citizen
W-2 forms
Records of untaxed income received, including workers' compensation, child support, payments to tax-deferred pension and savings plans, etc.
Federal income tax return (1040, 1040A, 1040EZ)
Current bank statements and records of stocks, bonds and other investments
It is better to complete and submit the FAFSA as soon as possible after October 1 as schools' financial aid deadlines vary. I also want to encourage students and families to only complete the FAFSA on the www.FAFSA.gov website and to avoid any dot com sites, which often charge a fee for what can be accomplished for free.
Did You Know…
Did you know that nearly 19 million students submitted the FAFSA during the 2017-18 academic year?

PA Department of Agriculture Launches Restaurant Inspection Report Mobile App
The Pennsylvania Department of Agriculture has launched EatSafePA, a free mobile app that allows Pennsylvanians to have restaurant inspection reports at their fingertips, to help them choose a dining establishment without fear of foodborne illness.
EatSafePA is available in the Apple App Store for iPhone and the Google Play Store for Android. Once downloaded, users can either enable their location services or manually search by restaurant, business name, city, or zip code. In the app, foodies on the move will have access to thousands of restaurant and retail food establishment inspection reports, including violations and inspector comments.
Each year in the United States, 48 million people get sick from foodborne diseases. Food inspectors of the Pennsylvania Department of Agriculture fulfill the "protect consumers and safeguard the health of people" piece of the department's mission. They oversee 45,000 retail food facilities including restaurants, fair vendors, farm markets, grocery stores, and school cafeterias and inspect nearly 6,000 food establishments and businesses where food is manufactured or stored for further distribution.
Restaurants and other retail food facilities are inspected when they initially open or change ownership, after a remodel, and once annually thereafter via an unannounced inspection. Inspections are also prompted by public complaints. It is these inspections that are available in full via EatSafePA.
More information about Pennsylvania's Food Safety program can be found on the department's website at www.agriculture.pa.gov.

New Senior Citizen ConnectCards
The Port Authority of Allegheny County continues to issue new Senior Citizen ConnectCards and my office can assist. The new cards will replace the current blue or yellow PA Senior Transit ID cards and will have a photo of the cardholder on the card. These new cards will enable the user to ride Port Authority and other public transit vehicles for free across the Commonwealth of Pennsylvania.
Both my Brookline and Kennedy Township offices are equipped to help seniors get their new cards. Simply visit either office and bring with you ONE valid document that shows proof-of-age. This includes a driver's license or state-issued photo ID card, birth certificate, PACE ID card, or passport to name a few. My staff will enter your information into Port Authority's system and upload your photo and a copy of your proof-of-age document.
Upon receiving the information from my office, the Port Authority will produce a new Senior Citizen ConnectCard and then mail the card to my office where you can return to pick up the card. New cards should take a couple weeks to arrive at my office from the time Port Authority receives the information. When you return to get your new card, please bring with you your current senior bus pass so we can exchange it for your new ConnectCard.
Anyone age 65 or over is eligible to receive this new card and ride Port Authority and other public transit vehicles for free.

City-Wide Public Safety Zone Council Meeting
A city-wide Public Safety Zone Council meeting is scheduled for tomorrow at St. Pius X Byzantine Catholic Church, located at 2336 Brownsville Road in Carrick. All are welcome to attend and meet with city resources that are helping make communities safer and stronger. The Pittsburgh Bureau of Police, Pittsburgh Parking Authority, Office of Nighttime Economy, Department of Mobility & Infrastructure, 311 Response Center, and Department of Permits, Licensing & Inspections will all be in attendance.
The event begins with a light dinner from 5:30 – 6:30 p.m. followed by the meeting program which runs from 6:30 – 8:30 p.m.

Easterseals Western/Central PA Fundraiser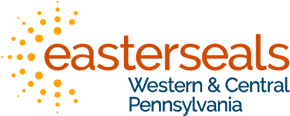 Easterseals Western and Central Pennsylvania is taking the Roaring 20's by storm with an historic and entertaining night on October 24. Speakeasy, a fundraising event celebrating Easterseals 100th Anniversary, will raise funds to support individuals of all ages who face physical, mental, emotional, and/or intellectual disabilities, as well as their families.
Speakeasy will be hosted in Pittsburgh's "Northside" neighborhood, but the specific location and password will not be disclosed until a week before the event. There will be great eats, fun, games, surprises, entertainment and more.
For more information including how to purchase tickets, please visit https://www.eastersealswcpa.org/speakeasy or call 412-281-7244, ext. 1229. Be sure to mark your calendars and check your emails for your entry password and location information. Join Easterseals on October 24 as they turn back the clock to pave the way for a more inclusive world.

Fontana Fact
October is National Vegetarian Month. A 2017 study showed that more than 7.3 million Americans follow a vegetarian-based diet while another 23 million people follow a vegetarian-inclined diet.

Offices of State Senator Wayne D. Fontana
Brookline District
1039 Brookline Boulevard
Suite 2
Pittsburgh, PA 15226
Phone: 412-344-2551
Weekdays – 9 am – 5 pm
Harrisburg
543 Main Capitol | Box 203042
Harrisburg, PA 17120
Phone: 717-787-5300
Fax: 717-772-5484
Weekdays – 8:30 am – 5 pm
Kennedy Township
Kenmawr Plaza
524 Pine Hollow Road
Kennedy Twp, PA 15136
Phone: 412-331-1208
Weekdays – 10 am – 4 pm

Beechview Satellite
1660 Broadway Avenue
Pittsburgh, PA 15216
10 a.m. – 3 p.m. – First Tuesday of each month or by appointment