Task Force to Study Coordination of Veterans Services
The Senate recently adopted a bi-partisan resolution aimed at improving the coordination of services for Pennsylvania's veterans. Senate Resolution 170 (SR 170), which I was proud to co-sponsor and support, was introduced by my colleague Senator Pam Iovino, a 23-year Navy veteran and former Assistant Secretary of the U.S. Department of Veterans Affairs.
The resolution directs the Joint State Government Commission to establish a task force of experts to study the coordination of veterans' services in the Commonwealth among all federal, state, local, not-for-profit, and private organizations. The task force will conduct a comprehensive review and analysis of laws, regulations, policies and procedures of the Commonwealth and other states regarding the coordination of veteran services and will issue a report with findings and recommendations to the Senate within one year.
The review and analysis will include the following areas:
Identification of veteran service networks and collaboratives in existence within the Commonwealth;
Identification of models currently being utilized for interorganizational communication within the veteran service community throughout the Commonwealth and within other states;
Identification of technological platforms currently being used to collect, store and exchange data among the veteran service community in the Commonwealth and within other states;
Identification of national, state or local models that support comprehensive access and navigation of services being utilized; and any other areas recommended by the task force relating to coordination of services among the veteran service organizations;
Nearly 6,000 entities are involved in delivering services to Pennsylvania veterans, often creating a navigation nightmare for the veteran seeking assistance. The coordination of services this task force will study will result in a simplified process and greater accessibility for Pennsylvania's veterans.

LIHEAP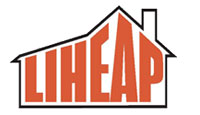 The Pennsylvania Department of Human Services (DHS) began accepting applications for this season's Low Income Home Energy Assistance Program (LIHEAP) on Nov 1. The program helps low income families pay their heating bills. You can apply and check the status of your application on the state's COMPASS website (www.compass.state.pa.us). You can also pick up an application in my district offices or download one yourself from the DHS LIHEAP website. Completed paper applications should be returned to the Allegheny County Assistance Office, located at 5947 Penn Avenue, 4th Floor, Pittsburgh, PA, 15206.
Funding for LIHEAP is provided by the federal government and eligibility is based on the Federal Poverty Income Guidelines. The income limits for this season are as follows:
| | |
| --- | --- |
| Household Size | Income Limit |
| 1 | $18,735 |
| 2 | $25,365 |
| 3 | $31,995 |
| 4 | $38,625 |
| 5 | $45,255 |
| 6 | $51,885 |
| 7 | $58,515 |
| 8 | $65,145 |
| 9 | $71,775 |
| 10 | $78,405 |
After your application is received you will receive a written notice explaining your eligibility and the amount of assistance you will receive. Payments are generally sent directly to a utility company or fuel provider and will be credited to your heating account. Crisis grants may also be available if you have an emergency situation and are in jeopardy of losing your heat. For more information, please contact the LIHEAP hotline at 1-866-857-7095.
Did You Know…
Did you know that for fiscal year 2019, the federal government appropriated $3.69 billion for LIHEAP?

Free Webinar on How to Apply for Environmental Education Grants
The Pennsylvania Department of Environmental Protection (DEP) is encouraging formal and informal environmental educators around the state to take part in a free webinar to learn how to apply for funding to support a wide range of environmental education projects.

Funding for schools, colleges, nonprofits, county conservation districts, and businesses is available through the Environmental Education Grant program. Environmental Education Director Bert Myers will walk through the application process and answer questions in a free, 75-minute live webinar this Monday, Nov. 18 at 1 p.m. Registration is required and can be done so by clicking here.

Projects with a local focus may receive up to $3,000, and regional or statewide initiatives may receive up to $20,000. Projects that engage students and teachers at the local, state, and national levels may be awarded up to $85,000. Since inception, the program has provided more than $12 million in grants to more than 1,890 organizations statewide.

While all topics are considered, water quality, climate change, and environmental justice are priority areas. Formal and nonformal education projects are eligible. Project examples include tours, hands-on workshops, and demonstrations focused on watershed stewardship and community action, renewable energy, energy conservation, vehicle idling, alternative transportation, and healthier air quality.

Applications must be submitted through eGrants (first-time users will need to register). The application deadline is December 31, 2019, at 11:59 p.m. Guidelines and instructions are available at DEP's Environmental Education Grants website which can be found by visiting www.dep.pa.gov and typing "Environmental Education Grants" in the search tab.

The Environmental Education Grants program was established by the Environmental Education Act of 1993, which mandates setting aside five percent of the pollution fines and penalties DEP collects annually for environmental education in Pennsylvania.

Winter Moratorium and Bill Discount Programs
The Pittsburgh Water & Sewer Authority (PWSA) encourages income-qualified customers to re-enroll in the Authority's Customer Assistance Programs for 2020.

The Winter Moratorium provides eligible customers with the assurance that their water service will not be shut off from Dec. 1 through March 31 if they are unable to pay their bill. This moratorium is available to single-family residential customers earning an annual income that is at or below 250 percent of the Federal Poverty Level.
In addition to the Winter Moratorium, PWSA offers a Bill Discount Program and Cash Assistance Grant. The Bill Discount Program offers a 75 percent discount on fixed water and sewer charges, a savings of approximately $320 per year. The Cash Assistance Grant Program provides up to $300 per year to assist eligible customers, who are at or below 150 percent of the Federal Poverty Level, with paying their charges.
ALCOSAN also offers a Clean Water Assistance Fund for a credit of $128 per year. When combined with the PWSA Bill Discount program, customers can realize a total of $448 in annual savings.
All programs are administered by Dollar Energy Fund and require annual enrollment. Customers interested in enrolling or renewing their enrollment should contact Dollar Energy Fund at 1-866-762-2348 and review the income eligibility chart below to determine if their income, based on household size, falls within the eligibility guidelines.
People in Household
Annual Income Eligibility
(150% of Federal Poverty Level)
Annual Income Eligibility
(250% of Federal Poverty Level)
1
$18,735
$31,225
2
$25,635
$42,275
3
$31,995
$53,325
4
$38,625
$64,375
5
$45,255
$75,425
6
$51,885
$86,475
7
$58,515
$97,525
8
$65,145
$108,575
For more than 8 people, add this amount for each additional person
$6,630
$11.050

Ag and Youth Grant Program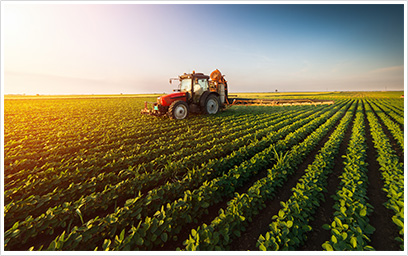 The Pennsylvania Department of Agriculture is accepting applications for its Pennsylvania Ag & Youth Grant Program. This program aims to address the looming 75,000 workforce deficit the industry is expected to face in the next decade by providing direct and matching grants to help fund eligible projects, programs and equipment purchases conducted or made by organizations composed mainly of youth and organized to promote development in agriculture, community leadership, vocational training, and peer fellowship.
Eligible projects include one or more of: education or workforce development seminars or field trips; agricultural safety training programs; and capital projects or equipment purchases. Eligible applicants are agriculture and youth organizations that are defined as any organization composed mainly of youth and organized to promote development in the areas of agriculture, leadership, vocational training, and fellowship. It includes, but is not limited to, Pennsylvania FFA, 4-H, Ag in the Classroom, Career and Community Leaders of America, and vocational education programs.
There is $500,000 available for two different types of grants. The first is a direct, non-matching reimbursement grant of up to $7,500 to defray costs of an eligible project, other than a capital project. The second is a matching reimbursement grant of up to $25,000 to defray the costs of an eligible capital project or equipment purchase, where the grant covers no more than 50 percent of the project cost.
Applications are due no later than Nov. 29. For more information please visit https://www.agriculture.pa.gov/Pages/Ag-and-Youth-Grant-Program.aspx or contact Morgan Sheffield at 717-787-3568 or msheffield@pa.gov.

Pittsburgh Carmalt Fall Fantasy Craft & Vendor Show
Pittsburgh Carmalt is hosting a Fall Fantasy Craft & Vendor Show on Saturday, Nov. 23 from 9 a.m. – 3 p.m. at the school, located at 1550 Breining Street in Brookline. The event allows attendees to get a jump on their holiday shopping and browse offerings from local crafters and vendors. There will also be a 50/50 raffle and basket auction. Proceeds benefit the Pittsburgh Carmalt Academy of Science & Technology PTSA.
Additionally, Carmalt students are holding a non-perishable food drive to help the Greater Pittsburgh Community Food Bank. Anyone who brings a non-perishable food item can enter a drawing to win a $25 GetGo gift card.

Fontana Fact
November is National Aviation Month in the U.S. The Wright Brothers changed the world with the debut of the airplane in 1903. Since 1903, commercial aviation has paved the way for a more connected world. By 1972, 49 percent of Americans had traveled by airline in their lifetimes. Today that number is 89 percent.

Offices of State Senator Wayne D. Fontana
Brookline District
1039 Brookline Boulevard
Suite 2
Pittsburgh, PA 15226
Phone: 412-344-2551
Weekdays – 9 am – 5 pm
Harrisburg
543 Main Capitol | Box 203042
Harrisburg, PA 17120
Phone: 717-787-5300
Fax: 717-772-5484
Weekdays – 8:30 am – 5 pm
Kennedy Township
Kenmawr Plaza
524 Pine Hollow Road
Kennedy Twp, PA 15136
Phone: 412-331-1208
Weekdays – 10 am – 4 pm

Beechview Satellite
1660 Broadway Avenue
Pittsburgh, PA 15216
10 a.m. – 3 p.m. – First Tuesday of each month or by appointment