Senator Fontana was proud to present former Pittsburgh Pirate pitcher and broadcaster, Steve Blass, with a Senate citation last week in Harrisburg and recognize him on the Senate floor.  Mr. Blass recently retired from the broadcasting booth after a career that started in 1960, when he signed his first player contract with the Pirates. He pitched two complete games in the 1971 World Series including game seven. Blass remains the last National League pitcher to throw a complete game in Game Seven of a World Series. After retiring as a player, Blass joined the broadcast team in 1983 and worked the last 36 years as a color commentator.  Congratulations to Steve Blass on a well-deserved retirement!
The Senate of Pennsylvania welcomed guests from the Western Pennsylvania School for the Deaf on Oct. 29.  Senator Fontana was happy to spend time meeting two WPSD students who reside in the 42nd Senatorial District. Here Senator Fontana is pictured with Meyer Chase and Mackenzie Lynn Hadix.
Today is Election Day!
All Senate offices are closed today for Election Day.  Polls across Pennsylvania are open today from 7 a.m. – 8 p.m.  If you have any questions related to voting, I encourage you to visit www.votespa.com.  You may also reach the Allegheny County Elections Division by phone at 412-350-4500.
Polling Place Locator
If you are a newly-registered voter, have recently moved or have not voted in a while, and are unsure where your polling place is located, you can visit the Polling Place Locator Page offered by the PA Department of State.  You will be asked to enter your county, municipality, house number and street name.  Once that information is entered, the site will inform you of your polling place and provide the address. If you are unable to find your polling place on this site, or if any of your information is listed incorrectly on the site, please contact the Allegheny County Elections Division office at 412-350-4500.
New Polling Locations
27 polling places in Allegheny County have changed since the May Primary Election, including six within the 42nd Senatorial District.  Voters in districts that are affected have been notified by mail.  The following locations in the 42nd Senatorial District have changed:
Municipality
Ward
District
New Location
Dormont
0
1
Dormont Pool, Thomas R. Lloyd Rec. Center
1891 Dormont Avenue
Dormont
0
4
Dormont Pool, Thomas R. Lloyd Rec. Center
1891 Dormont Avenue
Pittsburgh
5
6
Ammon Recreation Center
2217 Bedford Avenue
Pittsburgh
20
12
Sheraden Senior Center
720 Sherwood Street
Pittsburgh
30
4
Knoxville Senior Center
320 Brownsville Road
Stowe
4
1
Holy Trinity P.N. Catholic Church
200 Grace Street
How to Register Election Day Complaints
Any registered voter who wishes to file a complaint about alleged election law violations can do so by visiting www.votespa.com and clicking on the "Election Complaints" tab.  The voter will be asked to enter their first and last name, address, county of residence, and date of birth to ensure they are a registered voter.  Once submitted, these complaint forms will be directed to the county election board for the county in which the voter making the complaint resides.  Written statements of complaint are available at all polling places and the Allegheny County Board of Elections.  You may also call 1-877-VOTES-PA (1-877-868-3772) to obtain a complaint statement.
Omnibus Bill on Election Reform
Last week, for the first time since the 1930s, the Pennsylvania General Assembly passed Act 77 which was an omnibus bill with several election reform provisions. The legislation was a result of various committee meetings and hearings that have taken place since June 2017 regarding a variety of issues relating to modernizing the commonwealth's election process. 
Some of the new changes to the election law include:
Creates a new mail-in voting option that allows any voter to mail-in their ballot (similar to no-excuse absentee voting), at least 50 days before the election
Removes the requirement that civilian applicants for absentee ballots and for mail-in ballots indicate the length of time they have been a citizen.  The requirement will still apply to military and overseas absentee voters.
Shorten the voter's registration deadline from 30 days before the election to 15 days

Prohibits stickers for write-in candidates where paper ballots are used.  This is due to the new paper ballot voting machine which will not be able to read stickers.  Rather, people will have to write in a name.  
Extends the deadline for voting an absentee ballot to 8 p.m. on the day of the election.  Currently, absentee ballots must be received by 5 p.m. on the Friday before the election and 8 p.m. on the day of the election for emergency absentee voters.
Allows permanently disabled absentee voters to submit a single absentee ballot application each calendar year that is applicable for all elections that year   
Establishes a single timeline for mailed-in ballots, except for military members or voters outside the country, which are governed by federal requirements to allow ballots to be received up to seven days after the election
Remove the requirements that petition circulators for election need to be residents of the district in which they're circulating the petition.  Now they will only need to be registered in Pennsylvania as a member of the political party for which they are circulating the petition.

Eliminates the notarization requirement for circulated petitions.  Instead, the circulator must append a statement that, under penalty of law, the petitions and signatures on them are valid.

Reduces the number of paper ballots the counties are required to have by allowing them to look back at past elections to determine the appropriate number of ballots to be printed

Requires that nomination petition signers provide the address where they are duly registered and enrolled

Increases the maximum compensation for inspectors of elections, clerks and machine operators from the current $195 to $200
Requires the posting of sample ballot information on each county's internet website no later than the Thursday preceding an election

Requires the General Assembly be given 180-days notice prior to a decertification of voting machines in 50 percent or more of the state's counties

Restricts the authority of counties to alter the boundaries of election districts during the period of Dec. 31, 2019 to Nov. 30, 2022 to avoid creating problems when doing congressional and legislative redistricting.

Allows the Pennsylvania Department of State to use up to $4 million for the communication, administration and assistance within each county of the Commonwealth for the purpose of ensuring a complete and accurate census count for the 2020 census. 
Act 77 also addresses some concerns regarding covering the costs of buying new voting machines to comply with a legal settlement from 2016 reached in a case filed by then Green Party presidential candidate Jill Stein.  The act authorizes the borrowing of $90 million through the Pennsylvania Economic Development Financing Authority to provide up to 60 percent of the cost of buying new voting machines ahead of the 2020 election cycle.  However, counties can only access the funds if they conduct regular voter purges.  Under state law, voters can be removed from the rolls if they haven't voted in the past five years, fail an in-person address check, or if a voter doesn't answer a mailed form and then confirm a change of address. 
Although there are a lot of positives in this new law that will help modernize and make voting more accessible, I voted against this measure because I feel that it is taking away voter choice.  The original intent of the bill and what was ultimately signed into law has eliminated straight-party voting, which allowed voters to push one button to vote for all the candidates of a single party rather than having to vote for each candidate individually.  Many feel, including myself, that straight-party voting makes casting ballots convenient and expedites the voting process since it is a quicker process.  
Furthermore, Act 77 lacks a handful of voter registration policies that would increase voter turnout and participation.  I offered an amendment to include my early voting bill, Senate Bill 294 (SB 294), as a part of this omnibus bill.  However, my attempts failed on party lines.  Other amendments that failed included same-day voter registration and allowing registered independent voters to vote in primary elections. Finally, the new law does not include additional money to educate voters on the new voting procedures or for more staff to process the anticipated influx of mail-in ballots. 
Act 77 will take effect after the November 5, 2019 election.
Offices Closed
All Senate offices will be closed on Monday, Nov. 11 in observance of Veterans Day. My offices will re-open on Tuesday, Nov. 12 as scheduled.
Pennsylvania National Guard Members Eligible for New PA GI Bill Can Now Apply
Pennsylvania National Guard (PNG) members eligible for the new PA GI Bill, or Military Family Education Program, can now apply for the program and family members can use the benefit during the 2020-21 academic semesters.
On July 1, 2019, Governor Wolf signed into law House Bill 1324 (SB 1324), now known as Act 32, the PA GI Bill.  The legislation created a program that allows spouses and children of Pennsylvania National Guard members to attend college at either no cost or a reduced cost. It is the first program of its kind in the entire country and I was proud to vote for this bill when it came before the Senate in June.
Under the PA GI Bill, eligible PNG members can receive five years of higher education benefits for their spouses and children at a PA State System of Higher Education institution. The program provides for 10 semesters of tuition-free education for family member(s).
To be eligible, a PNG member must have completed their initial service obligation in the PA Guard and has extended/reenlisted for an additional six-year service obligation to the PA Guard on or after July 1, 2019. For more information about eligibility and how to apply, please click here or visit https://www.pa.ng.mil/.
Million Veteran Program Online
The U.S. Department of Veterans Affairs has launched MVP online. The program, the Million Veteran Program (MVP) is a ground-breaking research program sponsored by the Department of Veterans Affairs Office of Research and Development, one of the nation's leaders in health research. Since launching in 2011, they have successfully grown into one of the largest genetic research programs in the world.
Any Veteran who would like to learn more about the program or participate can visit https://www.mvp.va.gov.  Veterans who are not online may still call 1-866-441-6075 for information about joining MVP.
Did You Know…
Did you know that in only eight years the Million Veteran Program has reached 775,000 Veteran partners?
Medicare Open Enrollment Reminder
The open enrollment period for Medicare started Oct. 15 and runs through Dec. 7.  During this time, beneficiaries will have the opportunity to make changes to their current Medicare coverage, as well as join, switch, or drop Medicare Advantage or Prescription Drug Coverage plans.
The PA Department of Aging, wants to remind Medicare enrollees about the free health insurance counseling Pennsylvania offers. APPRISE is designed to help Pennsylvanians understand and enroll in Medicare. Counselors are specially trained staff and volunteers who can provide objective, easy-to-understand information free of charge. APPRISE counselors can help individuals understand Medicare eligibility, enrollment, financial assistance programs, coverage options, among other Medicare-related topics.
APPRISE Counselors are available locally through the Allegheny County Area Agency on Aging at 412-661-1438 or APPRISE@fswp.org. Additionally, individuals can call the toll-free APPRISE Helpline at 1-800-783-7067, which is available Monday through Friday, 9 a.m. – 4 p.m.
Grants to Help Farmers and Small Businesses Save Money and Reduce Pollution
Grant funding for energy efficiency and pollution prevention projects for small business owners and farmers are still available from the Pennsylvania Department of Environmental Protection (DEP) through the Small Business Advantage Grant program.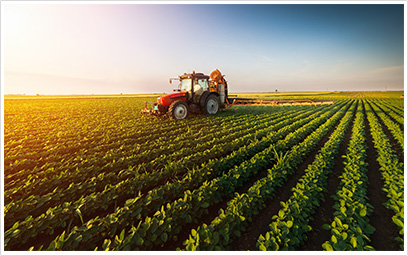 Pennsylvania farmers and other small business owners with 100 or fewer full-time employees are eligible for the grants. Projects must save the business a minimum of $500 and 25 percent annually in energy consumption, or pollution related expenses. Natural resource protection projects are exempt from the minimums; however, the projects must be able to quantify sediment and nutrient reductions into nearby waterways.
Businesses can apply for 50 percent matching funds for equipment or materials, up to $7,000, when adopting energy-efficient or pollution prevention equipment or processes. Applications are considered on a first come, first served basis, and will be accepted until fiscal year 2019-20 funds are exhausted, or April 12, 2020, whichever occurs first.
The complete grant application package, which includes step-by-step instructions for completing the online application as well as all related forms, is available by visiting the DEP Small Business Ombudsman's Office site or by clicking here.
To contact the Small Business Ombudsman's Office, call 717-772-5160 or email epadvantagegtrant@pa.gov.
Pittsburgh Carmalt Fall Fantasy Craft & Vendor Show
Pittsburgh Carmalt is hosting a Fall Fantasy Craft & Vendor Show on Saturday, Nov. 23 from 9 a.m. – 3 p.m. at the school, located at 1550 Breining Street in Brookline. The event allows attendees to get a jump on their holiday shopping and browse offerings from local crafters and vendors.  There will also be a 50/50 raffle and basket auction.  Proceeds benefit the Pittsburgh Carmalt Academy of Science & Technology PTSA.
Additionally, Carmalt students are holding a non-perishable food drive to help the Greater Pittsburgh Community Food Bank.  Anyone who brings a non-perishable food item can enter a drawing to win a $25 GetGo gift card.
Fontana Fact
It was on this day in 1940 that Franklin Roosevelt was re-elected President of the United States for an unprecedented third term. He would be re-elected to the fourth term in 1944. In 1947 the U.S. Congress passed a law that put a two-term limit on the presidency.
Offices of State Senator Wayne D. Fontana
Brookline District
1039 Brookline Boulevard
Suite 2
Pittsburgh, PA 15226
Phone: 412-344-2551
Weekdays – 9 am – 5 pm
Harrisburg
543 Main Capitol | Box 203042
Harrisburg, PA 17120
Phone: 717-787-5300
Fax: 717-772-5484
Weekdays – 8:30 am – 5 pm
Kennedy Township
Kenmawr Plaza
524 Pine Hollow Road
Kennedy Twp, PA 15136
Phone: 412-331-1208
Weekdays – 10 am – 4 pm

Beechview Satellite
1660 Broadway Avenue
Pittsburgh, PA 15216
10 a.m. – 3 p.m. – First Tuesday of each month or by appointment